Lisa Fallon took the reins at the London City Lionesses towards the end of May, with the world turned on its head due to a global pandemic and major sporting events being cancelled on an almost daily basis.
But the Dubliner is not the type of person who is easily fazed.
She relished the opportunity to take on the role at the English second tier club, having left her coaching position at Chelsea.
The Lionesses were only formed 15 months ago and were fourth in the Women's Super League 2 table in their maiden campaign before it was cancelled due to the Covid-19 crisis.
Fallon has lots of experience in the bank having previously worked with Cork City, Northern Ireland and Dublin's Gaelic footballers, but this was a unique challenge.
"It was a world-shattering experience that we've gone through - the way everyone conducts their daily lives has changed as a result of what's happened," she said on Tuesday when reflecting on her first few weeks at the helm.
"What it has shown is great levels of resilience, great levels of adaptability, flexibility, and they are skill sets that you need to compete. In terms of that, everything we did was player-centred and then obviously staff-centred to make sure the environment was right.
"I have to say that the levels of support we got from the FA, from the league, from the football family as a whole - everybody really collaborated to make sure that we got back and we got back safely."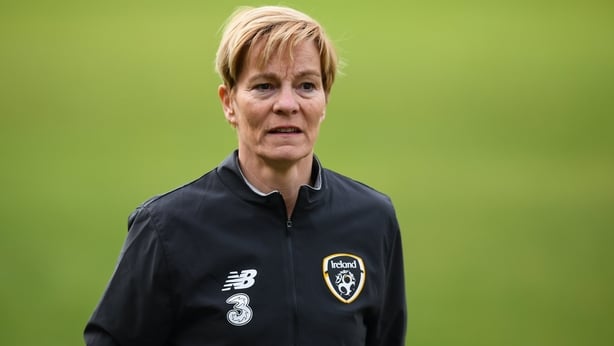 The Lionesses kick off their season on Sunday against Sheffield United before a trip to Crystal Palace and Fallon has strengthened her panel with the addition of a couple of Republic of Ireland internationals.
Kildare's Hayley Nolan came in last week, while Fallon's first signing was midfielder Alli Murphy, who arrived from Icelandic outfit UMF Sefloss in July.
Murphy, 26, is a native of Plano, Texas, but she has Irish grandparents - a fact Fallon flagged with Ireland boss Vera Pauw (above).
Pauw actually managed Murphy previously while in charge of American top-tier team Houston Dash in 2018, but she'd slipped off her radar.
That was until Fallon's intervention, and last Saturday Murphy was included in Ireland's extended 30-player squad for the crunch Euro 2021 qualifier against Germany.
"I was delighted for Alli," said Fallon. "From the first conversations I had with her it was all, 'oh my granny is from Ireland!'. It was really clear that she was so connected to her Irish roots.
"I think it's a deserved call-up. She works really hard, she's a dynamic player, she brings great energy, she's enthusiastic. I think she's a player fans will really enjoy and engage with.
"She's a big personalty but she's got a big skill set to match. From an Irish perspective she's a great addition and she'll bring something completely different to the midfield options that Vera has.
"It's great to see how Alli has adapted to training, got up to speed and she fits in so well with the group. It'll be really exciting to see how she does once the games start kicking off."
Asked about the possibility of tapping into the reservoir of Irish talent in the Women's National League or helping budding Irish footballers to progress their careers in England, Fallon added: "I'm a very proud Irishwoman. The reason I am where I am today is because I was so inspired by the Republic of Ireland squad in Euro 88 and Italia 90.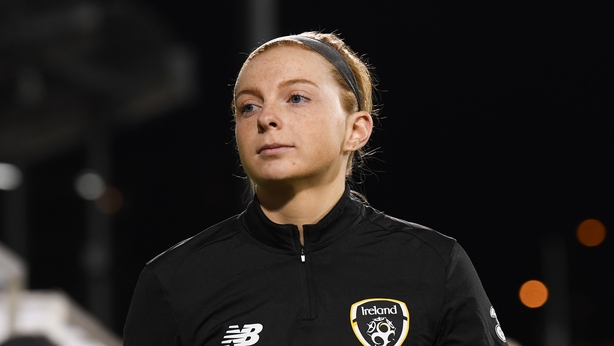 "I was 12 watching Euro 88 and it was a big part of my inspiration in football. Anything I can do to help my country I will, but at the same time my responsibility is with London City Lionesses.
"My job is to build a squad that is as competitive as possible and to help the club fulfil its ambitions. I'm also aware there's a really good talent pool in Ireland of young players coming through.
"If I can help in player development... then I'm more than happy to do that but my focus is on London City Lionesses and making sure we're as competitive as possible this season."
Fallon and the Lionesses now embark on a new season dreaming of promotion, though the manager is under no illusions about the scale of the challenge ahead.
It's a tough, competitive division with a lot of improving teams. Nothing will come easy.
"I would expect there'd be some odd results in the first few weeks as we start to settle back into the rhythm of competitive fixtures.
"It'll probably take a few rounds of fixtures before things start to settle. I don't think the first one or two rounds of games will tell us who's going to be ultimately the team that gets promoted.
"Sheffield United is a great game for us, it's a real challenge. They came second last season, they've got a really strong squad, they've got the top three scorers in the division.
"We know they're favourites going into this game. But that's okay. We're here to test ourselves against the best players in the division and see where that challenge takes us."
Follow Bulgaria v Republic of Ireland this Thursday via our live blog on RTÉ.ie and the RTÉ News app or listen to live commentary on RTÉ 2fm's Game On.