Celtic boss Neil Lennon has told his want-away players to settle down and focus on the bid for 10 Scottish league titles in a row.
The Armagh native threatened to rid the club of uncommitted players after they were knocked out of the Champions League qualifiers by Ferencvaros on Wednesday night, leaving the Scottish champions looking for Europa League qualification.
Asked whether he had any regrets about making his feelings known publicly, Lennon, whose side celebrated their ninth successive Premiership title win last season when the campaign was ended early due to the coronavirus crisis, replied, "not really" then called for the players to refocus.
He said: "I don't want to elaborate on it. We want them all here.
"We have a big year ahead of us, this is a difficult time of the year as you know, people are unsettled.
"We want them to settle down and do what's best for the club and that means winning the league and trying to make the best of what's left of the European campaign."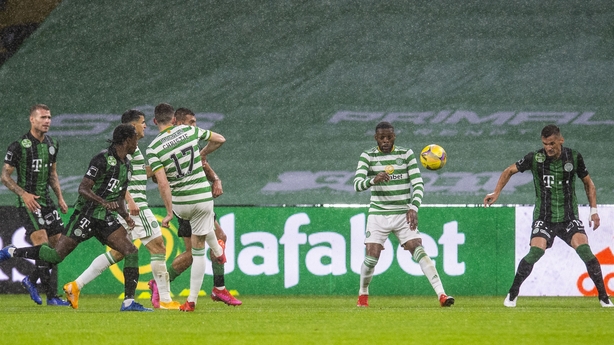 After the defeat to Ferencvaros, an angry Lennon had suggested a clean-out of the squad.
The Celtic boss said: "There are some players who may want to leave.
"They have made inroads into that in the last six months or so.
"So if they don't want to be here, we have to do something about it. If they are making waves to leave the club, they are obviously not committed.
"We want players committed to the club. I am not going to go into it but I am putting it out there because it has been bugging me for a long long time."