Amid a slow decline in collective on-field fortunes and apparent tensions with the club's board, speculation over Lionel Messi's Barcelona future had bubbled under the surface for some time. 
But the 8-2 thrashing at the hands of Bayern Munich earlier this month proved to be the nadir when it came to how the Catalan giants' greatest ever player saw his future. 
While Monday's official transfer request sparked a seismic reaction, he would not be the first player to submit plans to leave, only to end up staying put temporarily. Contractual wranglings could well follow before any definitive conclusion comes about. 
But if an immediate move does occur, it would certainly be billed as era-defining, following in the footsteps of other transfers where a generational talent makes a switch - albeit one on the early downward slope from an Everest-like peak in Messi's case. 
Going back through time, the most recent example would be to the player he has been compared to most often in the shape of Cristiano Ronaldo, who made his own move to Juventus in the summer of 2018. 
It was in different circumstances in the sense that Real Madrid had just won a third Champions League in a row.
But he was a similar age to what the Argentinean is now and with suggestions from the player that he did not see eye to eye with president Florentino Perez, who had not been the boardroom luminary who spearheaded his move from Manchester United almost a decade earlier. 
Thus, the Portugal captain transferred to Juve with the Italian club seeing him as the final piece of the puzzle to push themselves over the line in Europe. 
It has not worked out as they would have liked in the collective sense even if Ronaldo has continued to thrive individually when it comes to his goalscoring.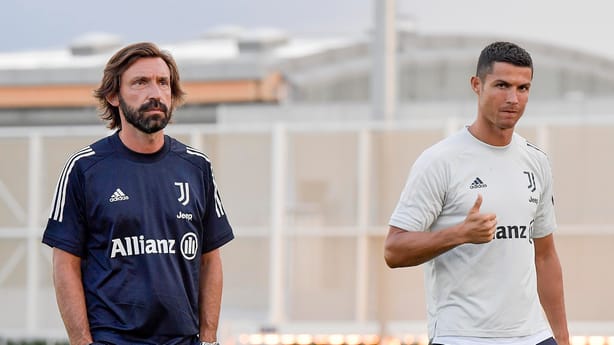 It is a lesson to clubs who harbour a serious interest in signing Messi. Although a completely different style of player than Ronaldo despite more than a decade of attempts to compare them, the one facet they do share in recent years is a proclivity to not track back or press aggressively as part of a collective. 
Recent Champions League winners, whether it be Liverpool or Bayern Munich, do not carry their attacking players out of possession, even those who regularly produce magic at the right end of the field and retain symbolic value commercially.
Manchester City also have not made a habit of signing bona fide superstars from the very elite range with the likes of Kevin De Bruyne growing into that status after arriving at the Etihad, similarly to Sergio Aguero and Vincent Kompany in the first wave post-Abu Dhabi takeover. 
It's something even Paris Saint-Germain have learned to a degree since Neymar - another transfer billed as potentially epoch defining when he left Messi and Barcelona behind for a record fee three years ago - arrived with more astute and combative midfielders brought in behind the front three in recent windows. 
But the Brazilian was 25 at the time of his move and the rationale behind it was PSG looking for a leading light who could guide their heavily funded project to the top of the European game. 
They came close last Sunday and will be expected to be in the mix again over the coming years. 
Having mentioned Florentino Perez, the Real Madrid president was one who had a penchant for plucking superstars from other 'super clubs' as the current giants of the game are oft referred to now. 
Zinedine Zidane, Ronaldo and David Beckham's arrivals from Juventus, Inter Milan and Manchester United respectively were all touchstones of the Galactico project, arriving in consecutive summers as the Zidanes y Pavones policy became unbalanced and fell asunder under its own weight of expectation with every superstar arrival post-Zizou. 
But in terms of defining the era at the start of the Millennium, it was Luis Figo's controversial switch across the El Clasico divide that sparked it off. 
It's a move Messi won't be making of course, but if Figo had left Barcelona for Real Madrid in the present day, social media would literally have exploded, with gifs of flying pigs' heads thrown in perhaps. 
Controversy aside, the defining aspect of that transfer was that Figo, at 27, remained very much at his peak as a player, similarly to the other Galacticos who would follow, which is a stark contrast to the Messi situation. 
Salary demands and the ever-yawning gap between the haves and have nots mean any jocular links with clubs below the true financial elite – arguably half a dozen European clubs - are unrealistic for the modern superstar. 
When Diego Maradona made his switch from Barcelona to Napoli in 1984, it may have been for a world record fee but also at a time when the future World Cup winner was at a crossroads in his career, not yet at his peak, and clubs weren't exactly clamouring to sign him as he departed the Nou Camp under a cloud.
Plus, Serie A place was the prime destination in the '80s and '90s and with a limit on foreign players per club, not a wide array of destinations to choose from. 
The collective and individual landscape bears no comparison when it comes to his heir to the Argentina number ten jersey.