Republic of Ireland attacker Aaron Connolly is in a good place right now.
Still just 20 years old, he's coming off the back of a breakout season that saw him make a real mark on the Premier League with Brighton and Hove Albion as well as earn a senior debut with his country.
At the end of July, the Seagulls rewarded the Galway man's excellent progress with a new four-year contract.
It's been a whirlwind twelve months and things are showing no sign of slowing down. Connolly has had a taste of the big time - and he wants more.
"It means a lot," he told RTÉ 2fm's Game On when reflecting on his new deal with Brighton.
"Going into any job, if you've got a new contract and you're there for a couple of years, it's going to take a bit of pressure off and [you can] just enjoy your football.
"Throughout the season I was worrying about whether a contract would come or what was going on with it because it was stalling for a while.
"My focus was kind of taken away so to get that sorted and just concentrate on football was a big thing for me. I'm just glad to get it over the line.
"Now that I've finally got into this position, I don't want to let it go.
"I've only played 25 professional games, and scored four professional goals.
"I don't think I'm anywhere near making it or anywhere near where I want to be as a footballer once I've finished my career but it's a start."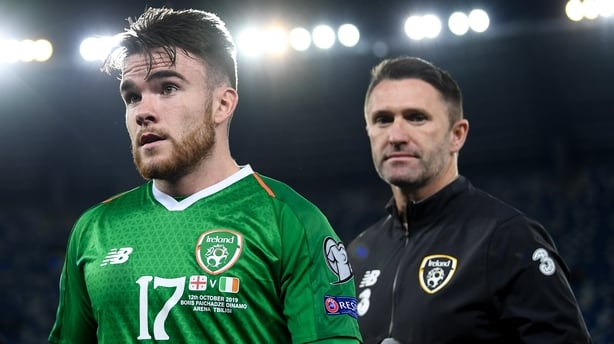 And what a start. Connolly made his debut against Manchester City and then scored a brilliant October brace in a 3-0 win over Spurs.  
A fine cameo in Ireland's 0-0 draw in Georgia in the same month had Irish fans seriously excited about the potential Connolly possessed.
He was protected by club boss Graham Potter somewhat over the winter, playing less and staying away from the limelight, but there's no doubt he's extremely well thought of.
"It's surreal," Connolly added. "I made my debut against Manchester City away and I see Kevin de Bruyne and Sergio Aguero.
"Aguero is someone I've admired for years so to come on and see him on the same pitch as me was a bit of a 'pinch me' moment.
"Me and Dad went to a restaurant after [the Spurs game] and I don't see much emotion from Dad but that day was different.
"That made me realise how much it meant to my family and to myself.
"It's just about making them proud because they've sacrificed a lot for me as well, and to let me go over to England at 16 with not much of an education really was a big thing for them.
"I felt that that was kind of the day that I paid them back for the trust and the sacrifices that they made for me.
"Since then I've settled down in the Premier League, scored a couple of goals, and I just  want to keep doing that.
"Now that I've had that season where I get those little 'pinch-me' moments out of the way, it's just about pushing on."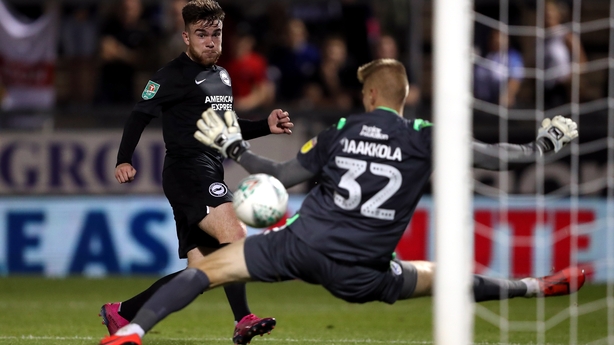 A tough, pacy and versatile footballer, Connolly said that his former Under-21 and now senior Republic of Ireland manager Stephen Kenny had kept in touch with him throughout the last few months and that if selected he was particularly looking forward to working with Damien Duff to improve his wing play.
There's a steel in Connolly that was, in part, forged during his days hurling for his home club Castlegar.  
"Obviously it's a lot different running around a hurling pitch than a football pitch, because there aren't hurls flying around everywhere!" he said.
"Being able to take on them on the shins is a lot different to a shoulder on the football pitch.
"It helped a lot and I'm glad I played hurling.
"It was a sport I loved as much as football when I was younger but once the chance came to come across to England, I couldn't really turn it down."