John O'Shea believes the impressive rise of Mason Greenwood represents a timely saving when it comes to Manchester United's squad rebuild.
The former Republic of Ireland and Man United defender, who is serving as a first team coach at Reading, feels a mix of promotions from the youth team and astute big money signings is the way to go for United boss and ex-team-mate Ole Gunnar Solskjaer.
"When you look at Man City losing last night and the money they've thrown at squads and getting players in, they've had the success of winning a few leagues recently but they've been caught out in Europe, in the Champions League," he told RTÉ Radio 1's Sunday Sport ahead of his former club's Europa League semi-final against Sevilla.
"So Ole will have a fine blend, which he's shown already, of giving the younger players a chance, Greenwood in particular.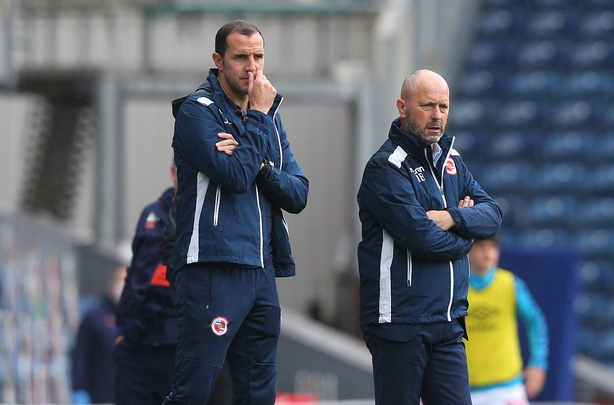 "When you think of what Greenwood will save Manchester United over the next 10 years, it will be scary really because of what you might have to pay for what he could become... it's great for the academy there and what the club have been able to produce.
"That's a big saving and there are definitely going to be two or three new arrivals and hopefully [Jadon] Sancho could be one but Borussia Dortmund are putting up a good fight at the minute."
The heat could be a factor as Man United's match against Sevilla plays tonight out according to O'Shea, with the advantage on that front lying with the Spanish side, especially as a team more primed to keep possession.
"The temperatures this time of year are more suited, shall we say, to the continental European teams," he said.
"So Sevilla could have a slight advantage in that sense. But I think United's pace on the counter-attack, which they've shown this season has got them back to even times when I was there at United.
"That electrifying pace on the counter-attack and that's going to be a huge weapon tonight."