Paul Corry says last night's comments from Waterford FC manager John Sheridan showed a 'lack of class', and were 'tasteless.'
The former Republic of Ireland international was said, by his opposite number Vinny Perth, to have disparaged the League of Ireland.
Afterwards, the Dundalk manager told RTÉ Sport that, 'this isn't a pub league. This isn't a shambles of a league. Them comments aren't good enough.'
Asked for a reaction to the comments, Sheridan appeared to suggest that he didn't know who Perth was.
""Vinny? Vinny Perth? Oh, is that his name yeah? Right", he told Tony O'Donoghue. "I don't know what he was going on about. He needs to worry about his own team."
Waterford boss John Sheridan spoke to @Corktod after a heated evening at Oriel Park #RTEsoccer pic.twitter.com/9XDbLx8Gqc

— Soccer Republic (@SoccRepublic) August 15, 2020
Speaking on RTÉ Radio 1's Saturday Sport, Corry, who played over 90 games in the League of Ireland while at UCD before a spell with Sheffield Wednesday, said the antics left a lot to be desired.
"Every interaction, and every bit of communication that John Sheridan has come out with during the match, and post-match, just lacks a lot of class," Corry opined.
"To show such a lack of resect to Vinny Perth and to a Dundalk team who have been so successful over the last number of years. Who have reached a (European) group stage - Vinny Perth was involved in that team.
"Vinny Perth won the league last year. They got to an FAI Cup final.
"I don't believe for one second that John Sheridan doesn't know what his name is, and it's a cheap shot off Vinny Perth and that Dundalk team."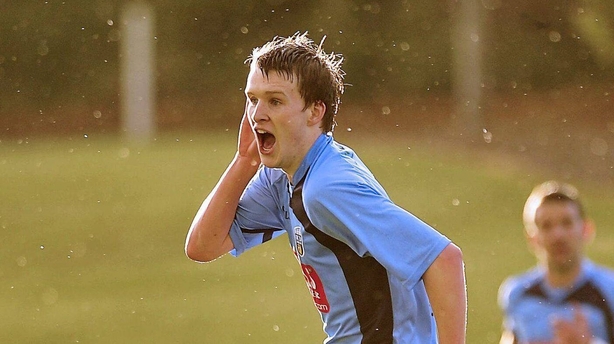 When it was put to him by host Joanne Cantwell that there was a chance that Sheridan simply didn't know Perth's name, Corry suggested that it would be virtually impossible for that to have come to pass.
"It would be extraordinary," he continued.
"The detail that teams go into before a game, in this day and age, in regards to analysing opposition, players, management, styles of football...
"He 100% knows who Vinny Perth is.
"I would imagine that John Sheridan is waking up today, probably with a twinge of regret."
While it wasn't clear exactly what Sheridan had said about the standard in the league during the game to elicit such a strong defence, Corry argued that comments can be made when tensions are high during a game that might be about mind games more than anything else.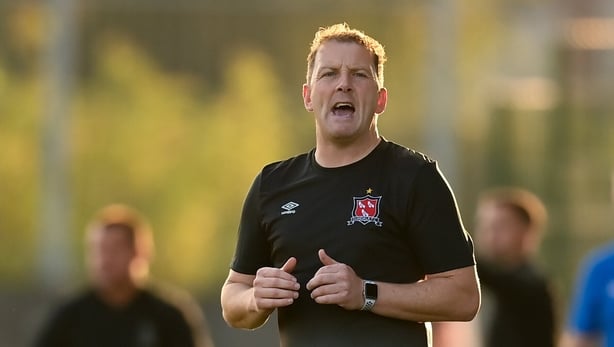 But after the game, having had time to consider an answer that a manager might give to the media, he said the Blues boss let himself down.
"I actually played against one of John Sheridan's teams, Plymouth, when I was away in the UK. He's an extremely animated character, and he's somebody who is held in quite high regard over in the UK.
"Not only for what he achieved on the pitch, and he was a God at Sheffield Wednesday, but also for some of the success that he's had managing sides.
"The heat of the moment, when you're in the middle of a game, people say things and do things that you somewhat get caught up in the emotion of the moment.
"When you're then reinforcing that in a post-match interview, when you've had time to think, and you're not as caught up in it, I think that's where people will lose a bit of respect for John's comments.
"Vinny who - that won't sit well with a lot of League of Ireland people"
Watch live coverage of the Dundalk v NK Celje in the Champions League first round qualifier on RTÉ 2 and the RTÉ Player this Wednesday from 5:45pm