Five months on from when the season was due to start originally, the Women's National League will belatedly see its big 2020 kick-off this weekend.
Two new teams - Bohemians and Athlone Town - have been added to the division and Treaty United's formation means the city of Limerick will maintain its presence in the league. Meanwhile, Kilkenny United's tenure in the league is over.
A tweaked format sees all teams play each other in Phase One, before Phase Two sees the league split into two sections.
While debutantes Athlone have bye week, the other eight sides all get their seasons under way on Saturday.
Shelbourne v Cork City, 2pm
The home side come into the season off the back of a 2019 campaign in which they ran Peamount United close, finishing just two points off the eventual champions.
Twelve-time Republic of Ireland international cap Ciara Grant is a new addition to Dave Bell's squad - albeit the midfielder having signed back in January before the long delay caused by the pandemic - while goalkeeper Amanda McQuillan returns on a short-term basis.
Our @FAI_WNL team finally kick off tomorrow against @CorkCityFCWomen at Tolka Park!

We got some insight with @emilywhelan1297, Rebecca Cooke, @RaquelleG and @GrantCiara 👊#WeAreShels #CantSeeCantBe 🔴⚪️ pic.twitter.com/9l24LztZOy

— Shelbourne FC (@shelsfc) August 7, 2020
While Shels would be tipped to challenge again, Bell is taking nothing for granted, saying, "A lot of people will think that we will automatically be in the top three this season, but I feel that you always have to earn the right to be competing at the top of the table.

"We have a very good squad and we feel ready for the season. I set targets for each game and I feel if you look any further beyond that then you can get yourself in trouble. So let's focus on the first game against Cork."
Cork City have brought in four-time league winning midfielder Becky Cassin (23) from Wexford Youths ahead of the campaign, with the player representing a blend of youth and experience reflective of the wider squad.
Manager Ronan Collins added that his team, who finished midtable in 2019, "are more experienced this year but younger overall so we have to bring that young talent along."
Galway v DLR Waves, 6pm
A solid season in 2019 saw Galway finish fourth, adrift of third but well clear of the bottom half.
Goalkeeper Amanda Budden and defender Savannah McCarthy are the new arrivals out west among nine signings, bringing valuable experience to the defensive third.
Wild Atlantic Women #ThankSó #newkitlaunch @SoHotelsIreland pic.twitter.com/lQCcD4UtrE

— GalwayWFC (@GalwayWFC) August 3, 2020
But manager Billy Clery is also looking to youth after Galway won the Under-17 title last year.
"From our Under-17 squad last year we have signed seven players, so there is a lot of talent in our group and I've no doubt that some of those players will make a big impact this season," he said.
"Everybody knows that there have been three teams at the top of the League for the last few years and we are trying to close that gap. Two years ago we were 16 points off third place, last year we were five points off, so we want to keep improving on that."
DLR Waves will have new signings goalkeeper Erica Turner, midfielder Avril Bierley and striker Katie Malone on hand for their opener and after a sixth place finish last season, will hope to make progress,
"We know that we have eight games before the League splits so we have nothing to fear. We're going to treat every game like a cup final and see where we end up," said manager Graham Kelly.
"We have a lot of young players who, even though this is a shortened season, will hopefully improve and show that they can play at this level. We have a lot of faith in them and will help them to develop as much as we can."
Peamount United v Treaty United, 6.30pm
Champions Peamount will hope to make a flying start to their league title defence.
Sadhbh Doyle, Tiegan Ruddy and Alannah McEvoy have been brought into the fold, although Ireland international Stephanie Roche will miss the fixture due to injury.
Despite his team's pedigree and a squad replete with international level talent, Peamount boss James O'Callaghan does not expect them to have it all their own way this campaign: "I think it will be a more competitive League this year. I don't see any major scorelines happening because I think every team has the ability to take points off each other."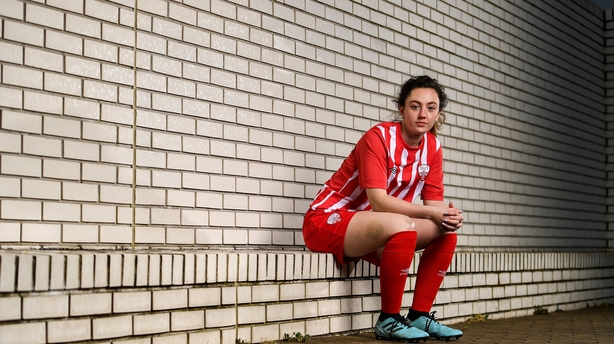 The period since last season was more tumultuous for Treaty United following Limerick's dissolution. Manager Dave Rooney has been sounding an ambitious note ahead of what is expected to be a tough challenge on the first day out.
"This is a brand new club, it's a new set-up and there is a new enthusiasm around the place," he said of a squad captained by experienced former Ireland midfielder Marie Curtin.
"We are now the flagship team in the club and we've had great support from everybody so far.
"With the way that the League is structured this year, it gives us something tangible to aim for. Can we break into that top four after the First Phase? If not, can we be in a good position for the Second Phase?"
Wexford Youths v Bohemians, 6.30pm
Having won four titles in five years prior to 2019, last season saw the south east club slip down to third behind Peamount and Shelbourne. But they did go on and win the cup.
Trina Duggan, Aoibheann Clancy and Ellen Molloy are among their new signings, although last season's overall league top scorer and Ireland international striker Rianna Jarrett joined Brighton back in January and the aforementioned Becky Cassin has switched to Cork.
"If you look around the League, the amount of current Ireland players, former Ireland players, and underage Ireland players, it shows the talent that is there," said Wexford boss Tom Elmes.
"We don't have many international players and that is something we would like to change."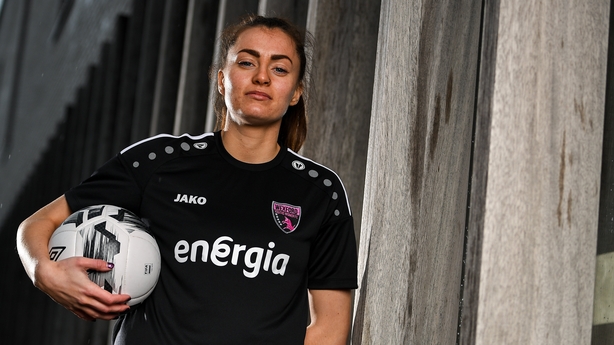 Bohemians will make for new opposition for Wexford as the Dublin club begin their debut season in the WNL.
Former Kilkenny United captain Bronagh Kane as well as Sinead O'Farrelly and Shauna Newman will bolster what is a young side skippered by Niamh Kenna.
"We know that we have a lot to prove being a brand new team and it will take some time for our girls to gel as a unit, but we hope that the work we have been doing on the training pitch will stand to us," said Bohs manager Sean Byrne.
"The real question is: can we compete in each game? For us, it's all about the performance. We have a very young squad and this season will be a learning experience for them, but we want them to make the most of it."