Change has often been debated and sought after for the League of Ireland, no more so than in the past few years.
But the changes to playing brought by Covid-19 are not ones that anybody sought or expected.
While the league has not enjoyed the fruits of playing in front of packed stadia in the living memory of most, the 2020 season will look like no other.
The distanced fans in partially populated grounds, re-starting a season that had barely got going after four months, the lack of usual pre-season preparations, an 18-game season and varied kick-off times are just some of the challenges that have been put at the feet of the country's players and staff.
So what can we expect from this most curious of seasons?
Where were we?
Shamrock Rovers had made a hot start in the year's cold early weeks. They won all five games to begin, their best start since 1965. It included a come-from-behind victory over Dundalk, their first from a losing position in over a year, made possible by two goals in the final 20 minutes.
It was already an improvement from the single point out of a possible 12 they had earned against the league's standard-bearers Dundalk in 2019.
A perfect first five games has been achieved five times in the summer era with a 40% conversion rate to becoming eventual champions:
| | | | | |
| --- | --- | --- | --- | --- |
| Team | Wins to start | Year | Finish | Gap |
| Derry City | 6 | 2006 | 2nd | Goal Diff |
| St. Pat's | 5 | 2007 | 2nd | -7 |
| Sligo Rovers | 8 | 2013 | 3rd | -5 |
| Dundalk | 5 | 2015 | 1st | +11 |
| Cork City | 12 | 2017 | 1st | +7 |
18-game season
There hasn't been an 18-game League of Ireland season since 1962-63, won by Dundalk. No player or coach will have experience of such a short season. The most recent comparison was winter football's last hurrah in 2002-03 which was reduced to 27 games to facilitate the season adjustment.
That season did not produce any bizarre results or statistics with no team finishing in a position far above or below either the previous or following campaigns.
It is interesting to note that last year, the league table barely altered after 18 games. The top five and bottom three remained the same, only Sligo Rovers and Waterford switched sixth and seventh places (with Sligo going from one point ahead, to one behind).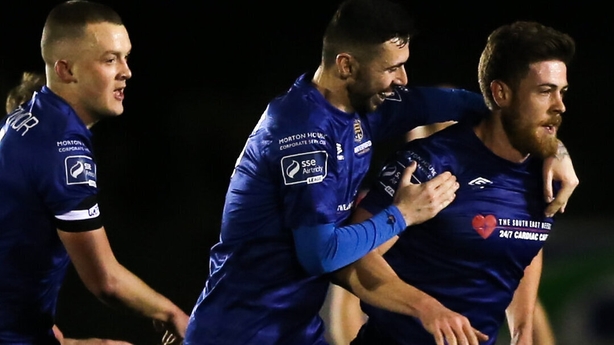 But over the previous years of the decade, 49% of teams ended the season in the same position they were after 18 games. So where teams will finish at the end of this season is not a strong predictor of where they would have in a full, uninterrupted year. This has caused some concerned clubs to express their opposition to relegation remaining in place as previously scheduled.
However, relegation has remained predictable based on first half of the season results. Since 2010, every team who were bottom of the league with half of the season's games played went on to be relegated when the season concluded. (Except 2012 when Monaghan United's demise caused no relegation)
Home advantage
Currently, it appears that limited spectators will be able to attend games in the initial weeks of August, making our experience a little different to how other European leagues have operated in recent months. However, games still being played in front of smaller crowds is likely to have some effect. So can any conclusions be taken from other leagues experience that may influence results here?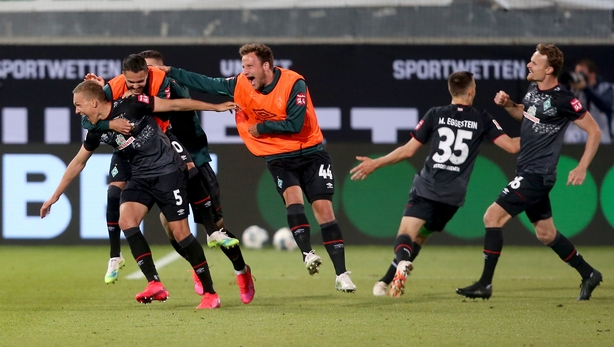 An initial takeaway from the Bundesliga's early return to action in May was that traditional home advantage seemed to have evaporated with this being attributed to the vast empty stands and terraces. Before lockdown, home teams in the Bundesliga took 1.52 points per game for the 2019-20 season and this took a steep fall to 1.18 in the period after.
However this hasn't been replicated to date in the returns of the Premier League or Serie A with a smaller drop for La Liga:
| | | |
| --- | --- | --- |
| League | Home points per game before | Home points per game after |
| EPL | 1.59 | 1.62 |
| La Liga | 1.71 | 1.50 |
| Serie A | 1.43 | 1.57 |
The figure in the League of Ireland last year was 1.58.
Big team advantage
One other concern raised, particularly in Ireland with the greater amount of preparation time that the four European clubs have had for their deeper squads, has been that these unique circumstances would exaggerate the existing disparity between leading clubs and their lesser rivals. Defining big clubs across different leagues is difficult.
We looked at the top five teams in the English, German and Italian leagues as there was pre-shutdown points gaps below those and the top six in Spain where it had gap from there. This accounts for 13 of the 16 clubs from those countries who are in this year's Champions League.
Only 10 of the 21 teams this included saw their points per game improve after returning to play. Some, like Real Madrid, Bayern Munich and Atalanta have made big improvements but others, like Lazio and Leicester City lost significant traction.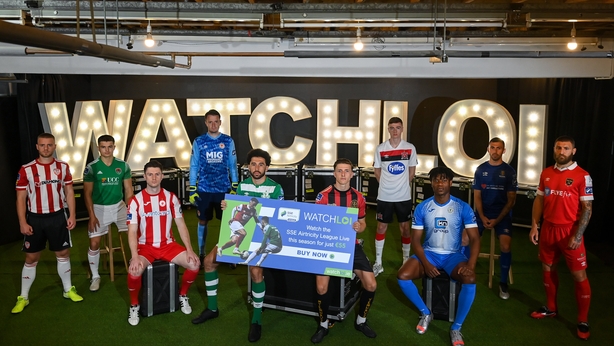 At the other end of the table, worryingly for last-placed Sligo Rovers perhaps, is that eight of nine clubs in England, Italy and Spain who were in their respective relegation's zones when play ended went down or are still in the relegation zone now. In Germany, only Werder Bremen switched 16th and 17th places with Dusseldorf on the Bundesliga's final day.
In the SSE Airtricity League the difference in points between top half teams and bottom half has been rising the last few years so hopefully that, at least, may not increase.
Goals
No clear trend can be seen from the number of goals scored per game in the pre and post lockdown periods among these four leagues. Germany and Spain have had slight drops of 0.15 and 0.20 respectively while England had no real difference in goals per game. By contrast in Italy, goals have flowed going up from 2.91 per game to 3.29.
Hopefully in Ireland there is no drop as the past two seasons have brought a relative drought. An average of about 2.8 for most of the decade up 2019 went last year to 2.39. That has declined further to 2.22 in the early stages of the 2020 season.
We will never know how the season would have worked out if the stop wasn't needed. But it almost certainly would not have been the same as wherever this shortened season will end up. Looking at the brief experience of other leagues, it doesn't seem that some of the worst fears of a much lesser product have been realised.
And now, the long wait is nearly over to see how the SSE Airtricity looks with everything still to be played for in a few short months.
Subscribe to WatchLOI to stream 55 Airtricity League matches and selected FAI Cup games this season.