As the elongated Premier League season came to a close last Sunday, so too did another of the world's most popular spectator sports - watching Roy Keane lose the head over seemingly innocuous incidents.
Football's Mr Angry now goes into a shorter than normal close season with the chance to finally blink and recharge his batteries as he prepares for the onslaught of vitriol that he's going to have to delivery in September.
It's been a vintage season for Keane, who hit the ground running after the restart and stormed to the front of the outrage table, aided by some particularly innovative verbal attacks on David De Gea.
Keane's transformation from an angry player, to an angry manager, through to an angry pundit won't exactly challenge David Bowie's ability to reinvent himself, but the Corkman has carved out a niche.
The one thing that does niggle however, is the sense that sometimes Keane the pundit is attacking players and managers for things that he was once guilty of.
That's why in reviewing Keane's best moments of the season, it's worth asking whether a previous incarnation of Roy could live up to the lofty standards he demands from a comfortable chair in Sky Sports studios.
David De Gea – round one
"I am disgusted with it. Maguire? de Gea? Hang your heads in shame."

"I'd be swinging punches at that guy."

Roy Keane is absolutely FURIOUS at that Tottenham goal...😳 pic.twitter.com/fC97LLKHcf

— Sky Sports Premier League (@SkySportsPL) June 19, 2020
Roy Keane came back from the Covid-19 lockdown like a man who had a point to prove. Cut-off from his outlet of becoming furious with footballers on TV, the former Manchester United had built up his bile reserves and someone was going to get it.
That someone was David De Gea and during half-time in United's 1-1 draw with Tottenham in their first game back, Keane went for it. He basked in imaginary punch-ups with the Spanish goal-keeper who, he insisted, he wouldn't even allow onto the club coach if he had his way.
After a four-month break, Keane was back and this was vintage stuff.
"I'm sick to death of this goalkeeper. I would be fighting him at half-time, I would be swinging punches at that guy. I am flabbergasted.
"Maguire and De Gea, I wouldn't even let them on the bus after the match. Get a taxi back to Manchester."
This wasn't just hot air either. There are few people fonder of a dressing room punch-up than Keane, as both Peter Schmeichel and Gabriel Heinze, among others could attest to.
The line about not allowing De Gea or Maguire onto the coach rings true also. As manager of Sunderland, Keane once refused to allow three players, including Anthony Stokes, onto the club bus ahead of an away trip because they arrived minutes late.
David De Gea – round two
De Gea remained a target of Keane's throughout the season and in reflecting on what United need to do in order to challenge for the title next season, the Corkman was adamant that the Spanish goalkeeper needs to be dropped.
"He makes far too many mistakes, big mistakes that cost United big points," Keane said.
"If United want to challenge for league titles, they need a better goalkeeper. They need a change, they've done it before. I don't know what the big song and dance is about a goalkeeper, United have been doing it for years.
"Strikers are dropped or sold, same with midfielders, but for some reason with goalkeepers they think we have to stick with the goalkeeper for a bit longer than others because of something they did two or three years ago."
This is another rant that Keane can back up, although it does throw a few questions towards his judgement as a manager.
In August 2007 as manager of Sunderland, Keane paid a then record £9million fee for the services of Craig Gordan. This remain the highest price paid for a Premier League goalkeeper until United signed De Gea himself in 2011.
Despite the high cost and profile of his signing, Keane proved that he was perfectly capable of dropping Gordan and did so in the wake of Sunderland's 7-1 defeat to Everton.
Aston Villa – no prize, no party
"They didn't win anything" 😆

Roy Keane was not impressed with the Aston Villa players celebrating their Premier League survival 🤣 pic.twitter.com/0KmIkAdM58

— Sky Sports Premier League (@SkySportsPL) July 26, 2020
There was a sense that Keane wasn't entirely serious when he poured a bucket full of scorn on Aston Villa's celebrations after they narrowly avoided relegation on the last day of the season.
Set against a background of the Villa squad massacring Sweet Caroline in their dressing room after their 1-1 draw with West Ham secured their Premier League status, there was an element of knowing performance from Keane when he was asked about what he was seeing.
Seemingly trying to suppress a smile, Keane went into character and dismissed what he was seeing. "Imagine if they ever win anything," he said.
"Dean Smith, we've said it before, there was big change at the club last summer. It was going to take time, it's a big achievement, celebrations slightly over the top but good luck to them."
Despite the sense that Keane was playing the role of the cynical party-pooper, it's a stance very much in keeping with his principles as a football man.
Former Sunderland striker Stephen Elliott revealed that Keane refused to allow his players to celebrate when they were promoted to the Premier League.
"We got promoted to the Premier League, and in the Championship we had won the league and he wouldn't let us have a celebratory party after the game," Elliott told RTÉ 2fm's Game On.
"He wouldn't let us celebrate with the fans because his mindset was, 'Why are you celebrating? A team like Sunderland should be in the Premier League anyway'."
Lallana vs Keane Jr
Ever a fan of the pithy put-down, Keane made slagging off Premier League footballers a family affair when Liverpool were knocked out of the FA Cup by Chelsea.
A much-changed Liverpool side were well beaten by Frank Lampard's youthful Chelsea, losing 2-0 with young prospect Billy Gilmour standing out as he bossed Adam Lallana among others.
Keane's assessment of new Brighton signing Lallana was short and too the point as he opined that Gilmour would face a harsher test against Everton in Chelsea's next game.
"I think Everton in a strange way will be a tougher test than the Liverpool game," be said. "Because Lallana was in midfield that night and I think my daughter's probably stronger than him."
Which of his four daughters Keane was talking about remains unclear so we'll put that down as an inconclusive claim.
Tottenham's DNA of disappointment
After a 0-0 draw with Bournemouth earlier in the month Keane did not spare Tottenham or manager Jose Mourinho the sharp end of his tongue.
"Tottenham were poor tonight he said. "Bournemouth showed a bit more fight. They went to Sheffield [United], didn't show any fight.
"That's in Tottenham's DNA, they will constantly disappoint you. The table doesn't lie, ninth, that's where they deserve to be."
Short and too the point and a call-back to a classic. "Lads, it's Tottenham" may be the best pre-match speech that Keane heard as a player and decades later Spurs remain as Spursy as ever.
Tottenham flattered to deceive in the 90s and thirty years on, they're still at it. Now that's not something Keane can particularly control but he saw it then and he sees it now.
Silly hat-gate
"The nearer we're getting to kick off, the more worried I'm getting. Watching the players getting warmed up with their silly hats."

Roy Keane says he's concerned at the apparent mindset of the Manchester United players. pic.twitter.com/SoGEhBmy5a

— Sky Sports Premier League (@SkySportsPL) January 19, 2020
January in the North of England was a cold one this year and in the build-up to Manchester United's trip to Anfield to face Liverpool, Keane questioned Manchester United's players, Luke Shaw in particular, for wearing "silly hats" in the warm-up.
Liverpool ran out 2-0 winners, a result that Keane seemingly expected as soon as he saw the choice of head gear from some of United's players.
Now you might think that a wearing a wooly hat in January is an effort to stave off the cold, but for Keane, it's a contemptible sign of weakness.
"When I see Shaw coming back into the team... the nearer we're getting to kick-off, the more worried I'm getting," he said.
"I was fine about two hours ago, but when I see the players getting warmed up in silly hats..."
Keane's let himself down badly here, so we'll just let the pictures speak for themselves. It's hard to see.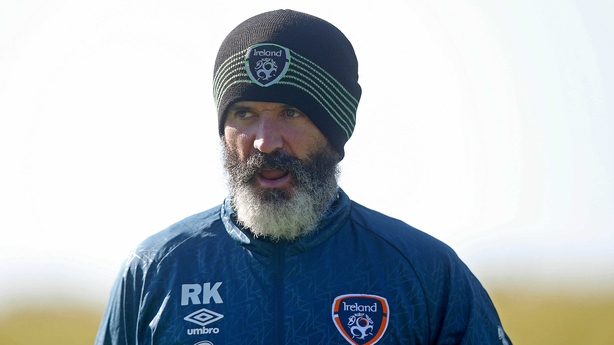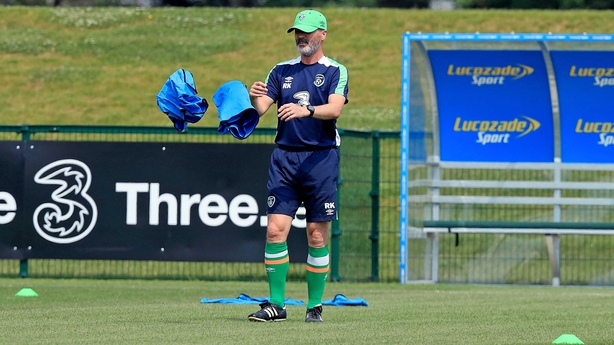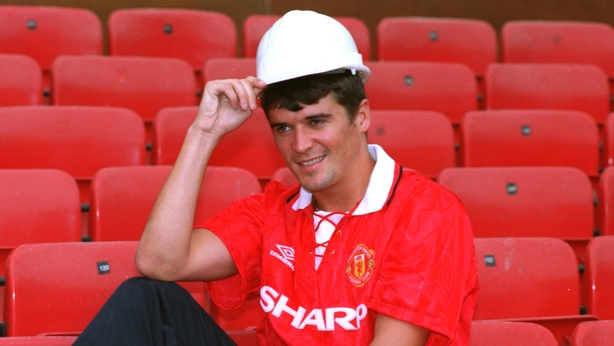 Subscribe to WatchLOI to stream 55 Airtricity League matches and selected FAI Cup games this season.