It would be hard to match the drama of the Championship where Nottingham Forest pulled out all the stops to avoid making the play-offs, but the Premier League reaches its own conclusion later today.
We've had games on at odd times and days in the last couple of months, in recognition of the changed circumstances and the need for the English league to be run off swiftly.
Today we witness a return to tradition with all 20 teams in action simultaneously, kicking off at 4pm.
On the final day of the Premier League, England adopts the sporting mores of a Catholic country.
The permutations don't, of course, relate to the league title as that's been settled since new year.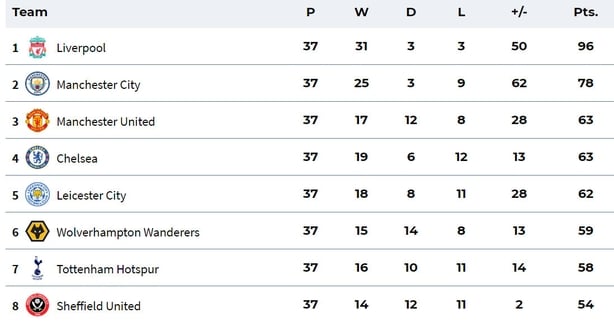 Obviously, the question as to whether Arsenal finish ninth or 10th, or Everton finish 11th or 12th, or which of Newcastle or Crystal Palace win the race for 13th spot doesn't hold a great deal of interest for much of the Irish public (though, the online banter brigade presumably have some interest in seeing Arsenal finish as low as possible).
No, we'll focus here primarily on the big questions - Champions League qualification, relegation and the Europa League placings.
Champions League
A more high-stakes battle than we had anticipated prior to the CAS ruling. Three clubs - Manchester United, Chelsea and Leicester City - are in the shake-up, battling for the two remaining slots.
Manchester United are in pole position here, something that might have appeared unlikely at the turn of the year. A draw will be sufficient to place them in the Champions League and they haven't lost in the Premier League since late January.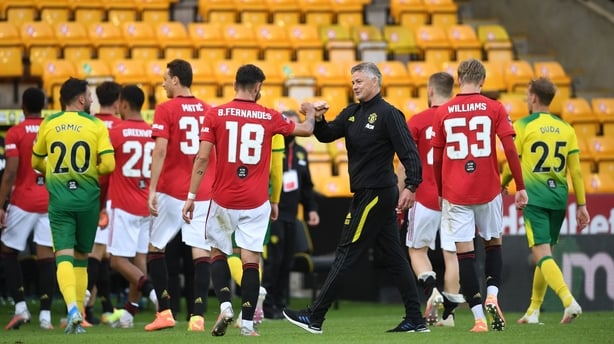 Solskjaer's team have won nine and drawn five from their last 14 Premier League games, though they seem to be running out of steam lately, with that dismal Cup semi-final loss to Chelsea and a messy 1-1 draw at home to West Ham.
A point away at Leicester will get them into the top-four although they'll sacrifice third spot should Chelsea beat Wolves in Stamford Bridge.
If the Red Devils lose at the King Power, they'll need Wolves to beat Chelsea to scrape into Europe's premier competition.
If both Leicester and Chelsea win, Manchester United will be condemned to the Europa League.
Chelsea are level on points with Manchester United (63 pts), but their goal difference is bizarrely unimpressive for a side so high up the table. They're only at +13 compared to +28 for both their rivals.
It remains in their hands. If Frank Lampard's team win or draw, then they'll reach the Champions League regardless of what else happens.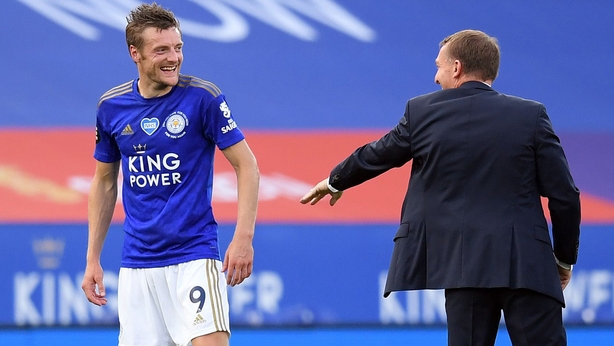 If Wolves take all three points at Stamford Bridge, then Chelsea need Manchester United to win. In that scenario, a draw at the King Power would see Chelsea condemned to another spin at the Europa League.
Leicester City, whose form in 2020 has been significantly worse than their late 2019 displays, can still make sure of Champions League involvement with a win. Victory would lift them above Manchester United, a draw and they need Wolves to win at Chelsea.
Europa League
With one of these spots already reserved for the member of the above trio that fails to reach the Champions League, we've just the battle for sixth between Wolves and Spurs to worry about here.
Wolves sit one point clear of Spurs and thus know that a draw is not enough, giving them a powerful incentive to chase a win at Stamford Bridge (well, if one considers the Europa League to be a powerful incentive).
Spurs have won four of their last five since the sorry loss at Bramall Lane on 2 July and they're taking on the team with the worst form in the Premier League.
Crystal Palace, long freed of any worries about relegation and with nothing much to play for, have lost their last seven games and scored just two goals in the process.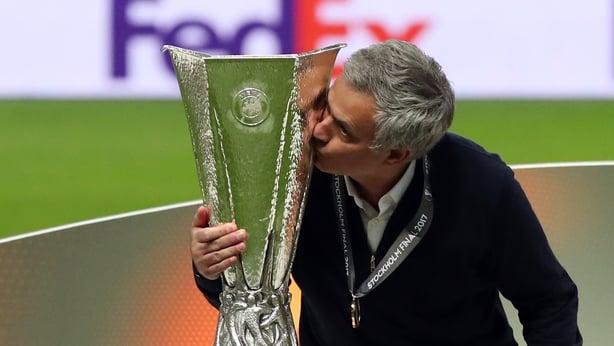 On form, the trip to Selhurst Park doesn't appear especially daunting for Jose Mourinho's men.
It could be immaterial either way. If Chelsea beat Arsenal in the FA Cup final, then both Wolves and Spurs are bound for the Europa League in any event.
(For those unaware or only mildly interested in the second tier European competition, Europa League entry is made available to fifth spot in the league, the FA Cup winner and the EFL Cup winner. In the event that the Cup winners have already finished in the top five, then sixth and seven are drafted in).
Spurs fans mightn't want their team placed in a position where Arsenal can deny them a European place, however.
Relegation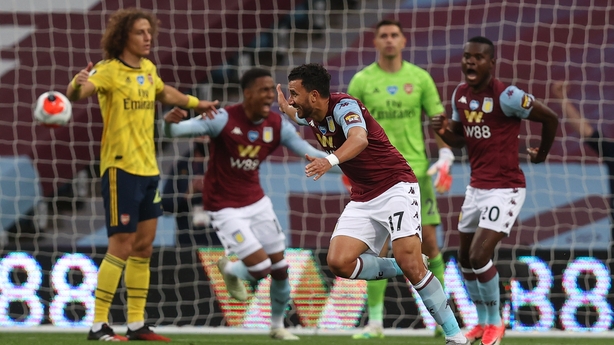 Aston Villa's reasonably sizable Irish fanbase were in the depths of despair not long ago, their anguished keening proving a blot on our otherwise blissfully happy social media landscape.
Villa fans seemed to have written their team off following the loss to Manchester United on 9 July.
But they've since picked up seven points from their last three games, with a critical win against Arsenal on Thursday lifting them out of the bottom three.

Not quite up there with Oldham's famous rescue operation of 1992-93, but enough to justify another rendition of the Great Escape theme tune.
The margin remains extremely tight. Remarkably, it's conceivable that Villa could win their final game, away to West Ham and still go down.
That is, however, unlikely, as Watford would need to beat Arsenal by two goals more than Villa beat West Ham by if the Hornets are to survive.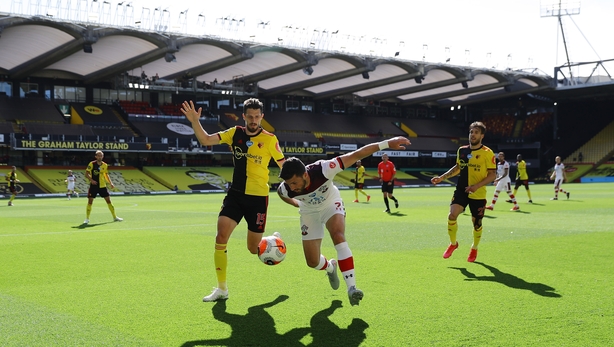 By the same token, Watford could leapfrog Villa even should they lose - preferably narrowly - to Arsenal and Villa ship a heavy beating at the London Stadium.
The two sides sit on 34 points, with Villa ahead by the virtue of their slightly superior goal difference (-26 v -27). Villa's superior tally in the goals scored column is another factor to be weighted here.
Otherwise, it's straightforward. If Watford achieve a better result than Villa, they will stay up and the latter will go down.
It's possible that both could go down. Bournemouth sit in 19th on 31 points, three points behind the aforementioned pair.
It's a simple formula here. Should Villa and Watford both lose and Bournemouth win their game away to Everton, then the south coast outfit will stay in the Premier League for another season, relegating both their rivals.
Goal-difference complications don't arise in this scenario as Bournemouth are also on -27 and in the above scenario will necessarily best both Villa and Watford in that column.
Subscribe to WatchLOI to stream 55 Airtricity League matches and selected FAI Cup games this season.