Liverpool defender Dejan Lovren is close to signing for Zenit St Petersburg in a £10.9 million deal.
The Croatia international has spent six seasons at Anfield but has made just 15 appearances this season, falling to fourth-choice centre-back in the pecking order behind Virgil Van Dijk, Joe Gomez and Joel Matip.
Lovren was set to enter the final year of his contract and although Liverpool have an option to extend that by a further 12 months the centre-back looks set to move on.
Chelsea appear to be inching closer to a deal for Bayer Leverkusen winger Kai Havertz after agreeing personal terms on a five-year deal with the 21-year-old.
Leverkusen are believed to be holding out for £90m but one of Havertz's German international team-mates, Leroy Sane, who completed a move to Bayern Munich from Manchester City earlier this month, suggested yesterday that it was a done deal.
"I think that with (Timo) Werner and Havertz, which are two Germans in one year, Chelsea did a good job," said Sane.
"Germany has good youth work and the whole world knows that. That is of course attractive for the teams abroad."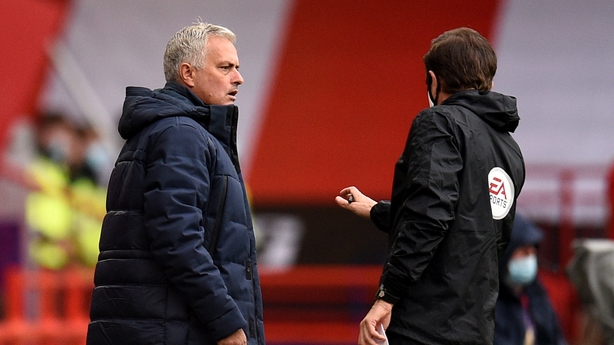 Tottenham head coach Jose Mourinho is confident the club will deliver in the forthcoming transfer window while also revealing there is no need to sell players this summer.
Clubs can start doing business from Monday and Mourinho is keen to strengthen his squad in order to ensure they get back into the Premier League's top four.
They have been linked with a host of names - including Southampton's Pierre-Emile Hojbjerg and Beijing Sinobo Guoan's South Korean centre-back Kim Min-jae - and the Portuguese, who has been assured by the hierarchy that there is no financial demand to sell his best players this summer, is happy with how things are panning out.
Asked if he was expecting to do early business, he replied: "Monday? A new player Monday? That would be amazing news but I think it's just the opening of the window.
"I think we're going in the right direction. Very calm, organised, thinking well, measured, thinking of everything.
"We know what we can do, we know what we cannot do, we know which directions we can go in, which directions we cannot.
"We cannot be reactive in relation to what our opponents may do, that we cannot do. We are very balanced, we're together.
"No doubts about what we need, no doubts what it is possible for us to get.
"Step by step we'll end with a better, more balanced squad than we have now, keeping the great players we have is a very important thing."
Newcastle United need clarity on their proposed takeover sooner rather than later so the club can start planning for the next Premier League season, manager Steve Bruce said today.
The Premier League's board has been carrying out an examination of the proposed Saudi-backed takeover as part of its 'owners and directors test' which evaluates the suitability of ownership groups.
Premier League chief executive Richard Masters had said last month that the takeover was "complicated" and Bruce said he hoped for a swift end to the saga at a news conference ahead of the final game of the season against Liverpool on Sunday.
"Look, we need a resolution to that one way or the other but all I can do... is plan for what we need and work on that," Bruce told reporters. "A lot of previous planning has been disrupted because of what has happened in the world.
"The longer you're in the Premier League, the bigger and better you become. It's our third year (in the league) and we've comfortably stayed up this year - we can't just be happy with that."
Bruce said he is looking to add quality to the squad and bring in new players, pointing to how last year's recruits Miguel Almiron and Allan Saint-Maximin improved the side.
"When I say business as usual, we've got one or two things in the fire right now. Let's hope we can pull them off," Bruce added.
"We've got competition. My job is to keep knocking on the door and asking the question."