Bohemians captain Keith Buckley says it's good to have games to look forward to once more after the break caused by the Covid-19 pandemic.
The league resumes at the end of the month, with the Dublin club set to face Cork City a couple of days later at Turners Cross on 2 August.
All of the games are set to be available on a new streaming service, WatchLOI.ie, which is a collaboration between RTÉ Sport, the FAI, and GAAGO.
Bohs had a solid start to the campaign, recovering from an opening day defeat in a deluge against south Dublin rivals Shamrock Rovers to win three of their next four games.
It leaves them six points off the Hoops at the top, and Buckley believes that it's great to have some certainty again.
"It's unprecedented times, nobody knew what to do, what's the right thing and the wrong thing," Buckley told RTÉ Radio 1's Morning Ireland.
"It's quite frustrating. You're being told it's going to be over in February, it's going to be over in December, it's going to finish.
"But look, we've got a final date now, and we've got something to set our goals for now."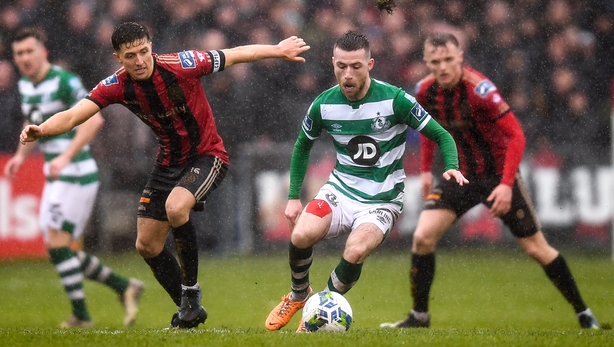 With five rounds of fixtures already played, clubs have just 13 league games left this season.
Buckley sees it as an opportunity, as a run of good results could catapult any team into the mix at the top of the table.
"It just shows that every game counts. If you got a good start, it helps you," he continued. "You've got 13 games to go now.
"Unfortunately for some, some haven't started well, and this could be fatal for them at the end of the year. We've had a bit of a mixed start, but it is a sprint finish.
"You go out and win most of them and you get a good run and you're shooting up the table."