After 16 years of hurt, Leeds United have finally returned to the 'Promised Land'. A period in their history that will not be fondly remembered by its legions of loyal fans has finally ended - West Brom's defeat away to Huddersfield securing their place back amongst England's elite.
The Whites have long had a strong support base on these shores. A tradition that dates back to the famous Don Revie team of the 1960s and 70s. That team became popular in Ireland thanks to their no nonsense attitude, one that earned them the title 'Dirty Leeds'.
A period that brought numerous trophies domestically and in Europe. Instrumental to this was a certain midfield maestro from Dublin called Johnny Giles.
During his time at Elland Road, Giles won two First Division titles, an FA Cup, a League Cup and two European Fairs Cups. Irish support for the likes of Giles, Billy Bremner and Jack Charlton grew to levels only matched by great rivals Manchester United. Mention Leeds to many football fans here and you'll often hear back, 'Oh, my dad supports them'.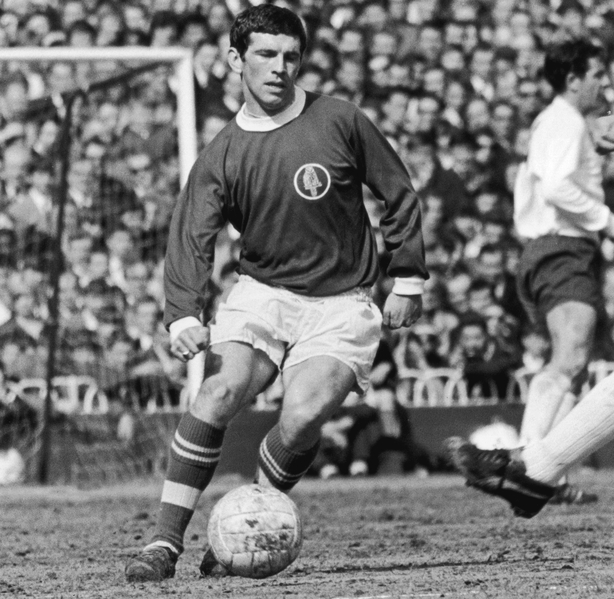 A barren spell of silverware coincided with a distinct lack of Irish talent in West Yorkshire, but a young right-back from Drogheda was breaking into the team when their next major success came along. Although Gary Kelly only made two appearances in Howard Wilkinson's First Division title winning side, he would become a mainstay in the side, appearing in 531 matches over 16 years.
Kelly was the first in a series of Irish internationals to appear for Leeds during this period, that would spawn a new generation of support here.
Ian Harte, Stephen McPhail and Robbie Keane would all feature alongside Kelly in an exciting young team, led by Italia 90 penalty hero David O'Leary. Under his guidance Elland Road was bouncing, regularly featuring in the Premier League top four and even beating all the odds to reach a Champions League semi-final in 2001.
So consistent were Leeds in the first 10 years of the Premier League that they are still 13th in the All-time Premier League table, despite their 16-year absence.
But then came the now legendary crash. Leeds became the example of how not to run a football club, 'doing a Leeds', the hallmark set by this once great club that all other domestic teams look to avoid.
Overspending by then chairman Peter Ridsdale to 'chase the dream', meant when they failed to qualify for the Champions League by finishing fifth in the 2001/02 Premier League season, debts of over £100 million became unsustainable.
Relegation followed two seasons later, after Ridsdale and O'Leary had abandoned ship. A consortium of businessmen and insolvency experts took over the reins, led by Gerald Krasner, who now has the task of guiding Wigan Athletic out of administration.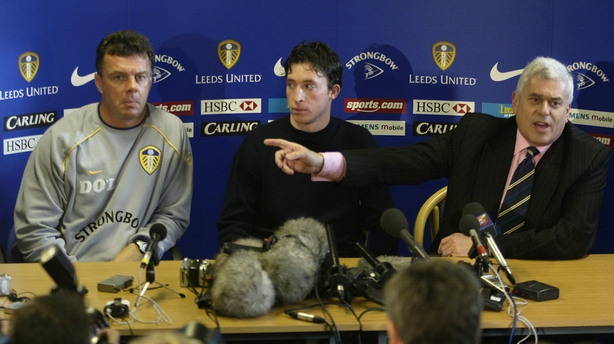 A quick return to the Premier League was expected, and when they reached the subsequent year's play-off final, hope was high. But defeat to Watford would trigger a spell of turmoil that would take a decade and a half to recover from.
To balance the books Elland Road was sold to a Manchester businessman, then loaned back. That helped, but didn't clear the enormous debt; Leeds needed a 'football man' to guide them through the mess. Next in through the door to save the club was former Chelsea owner, Ken Bates.
Administration followed to allow the club to clear their debts, a move that would mean a 15-point deduction and relegation to English football's third tier for the first time in their history. Bates bought the club back from the administrators, a move the FA were unimpressed with, resulting in a further 10-point penalty the following season.
A three-year stay added to the maligned fans woes, the only bright spark coming from a 1-0 FA Cup third round victory of old enemy Manchester United at Old Trafford in 2010.
Leeds were to gain promotion back to the Championship, and there they would stay for almost a decade.
Hope started to rise in 2011 when controversial Italian owner Massimo Cellino bought the club from the now vilified Bates. However, with a reputation that gained him the title of 'The Manager Eater', stability was never going to come to West Yorkshire with him at the helm.
The FA decided to ban Cellino from all football activities for 12 months because of a breach of rules on football agents over the sale of Ross McCormack to Fulham in 2014. Would the once mighty whites ever emerge from this longest of nightmares?
After making his way through seven managers, Cellino eventually sold the club to another Italian, young media mogul Andrea Radrizzani. After a slight false start in his first full season as owner, things where finally starting to look more stable at Leeds.
First he bought back Elland Road, 13 years after it was sold to help save to club, then came a signing that would change their fortunes forever.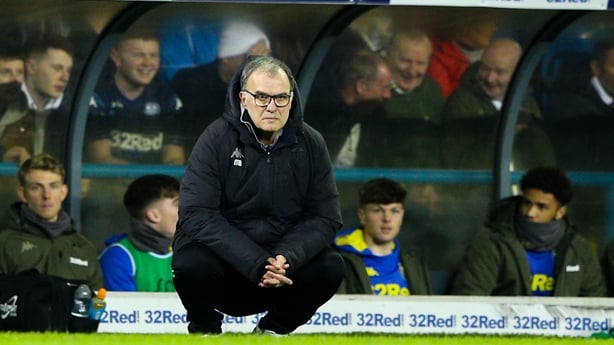 Argentinean Marcelo Bielsa was to become the 21st manager to attempt to restore Leeds to 'where they belong'. An unexpected signing from one of the most unpredictable of clubs.
Bielsa's esteem amongst the footballing world couldn't be higher. A former manager of Argentina, who he led to Olympic gold, the 64-year-old also managed Newell Old Boys' to two league titles in his native country. While he's also had spells in-charge of Chile, Athletic Bilbao, Marseille and Lazio.
Known for his innovative approach to the game, Bielsa counts such managers as Pep Guardiola and Mauricio Pochettino as his disciples. The former calling him 'The best coach in the world', the latter 'his footballing father'.
'El Loco', as he is affectionately known, believes in improving the players at his disposal, rather than buying success. His obsessive ethic ensures that all his squad know his system inside out. A high pressing, interchangeable, possession-based style is the basis of his philosophy.
His first season began with a bang. A 3-1 demolition of newly-relegated Stoke City was a sign of things to come. If English football knew little of the Argentinian, they were learning fast.
Despite spending most of his first season in the Championship's automatic promotion places, it wasn't without its controversy. He was found guilty of spying on an opponent, when one of his staff was caught at Derby County's training ground.
This led to a 70-minute Powerpoint presentation to the stunned media assembled, a masterclass on the level of detail he'd gathered on every team in the division.
He then won a UEFA Fairplay award for ordering his players to allow Aston Villa to score a free goal, after Leeds scored whilst one of their players were down injured.
That goal would end Leeds' chances of automatic promotion, and when the play-offs came, a second leg capitulation against Derby County consigned the Whites to another year away from the Premier League.
But Bielsa would return for a second season. With a reputation for his teams burning out towards the end of a campaign, would Leeds be able to maintain a push for promotion all the way to the end?
Again they were in the top two for the majority of the season, but a blip at the turn of the year saw them win only once in seven games, the doubts were starting to creep in once more. Bielsa called a team meeting, what followed was five wins in a row, no goals conceded.
Leeds started to believe again, but then the season was halted because of the coronavirus pandemic. There would certainly be no burnout this time. A near four-month hiatus would give the players a rest from 'Bielsaball', the term given to his high-octane approach to the game.
When the players were allowed to return to training, each and every players stats showed they came back fitter than when the break came.
A defeat to Cardiff on the restart again brought doubt amongst the long suffering fans, but that was to be the only blip. With West Brom, Brentford and Fulham breathing down their necks, there were to be no more slip ups. Promotion sealed on Friday, and the Championship title so close to being added to their now dusty trophy cabinet.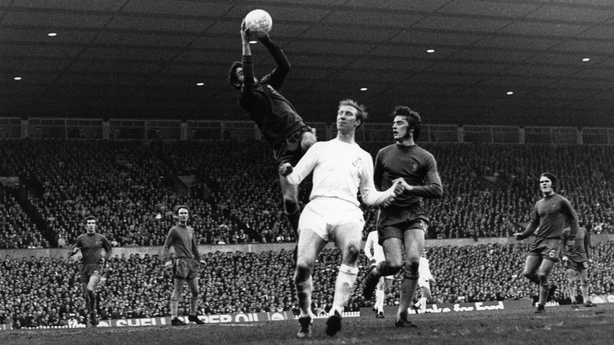 There may have been no fans at Elland Road to enjoy lifting the trophy, but the lack of fan expectation within the stadium since the restart may have actually helped the team deal with the burden of ending 16 years of pain.
The lockdown wasn't all good though. Three of the clubs biggest legends passed during the period. Norman Hunter, Trevor Cherry and legendary former Ireland manager Jack Charlton all departed us during this pandemic.
But now Leeds have returned back to the top table of English football, a huge one club city, with a strong tradition and a worldwide fan base.
The Premier League's aristocrats better watch out, Bielsa's Leeds will relish the chance to live up to Big Jack's mantra and 'put 'em under pressure'.