The Minister for Sport, Catherine Martin, and the Minister of State, Dara Calleary have written to the FAI warning them that there will be no changes to the Memorandum of Understanding signed in January that enabled a Government rescue package of the cash strapped association.
The majority of the €30million bailout came from increased State funding and an interest free loan.
In a letter, seen by RTÉ News, the two Ministers confirmed that the new Government has no intention of entering into any discussion with the FAI or other stakeholders on the terms of the agreement signed by the then Minister, Shane Ross and Roy Barrett on behalf of the FAI Board.
The letter addressed to Mr Barrett, the Independent Chair of the Football Association, was written in response to what they termed 'alarming' media reports of an FAI board meeting where it was speculated that the terms of the bailout were to be revisited now that the new Government was in place.
While assuring them of the Government's continued support of their efforts to reform the association's corporate governance and financial controls, the Ministers reminded the FAI that there is still serious work to be done to restore trust that the association is fit to receive public funds.
They went on to say that the conditions set out in the Memorandum of Understanding are absolutely essential and encouraged the Board, the FAI Council and the broader membership to redouble their efforts to implement those conditions in full.
An Extraordinary General Meeting of the FAI is due to be convened in the coming weeks in order to adopt changes to their rulebook, including provision for six independent directors on the board.
It's understood that members of the board and the FAI Council have reservations about this provision along with the adoption of term limits for directors.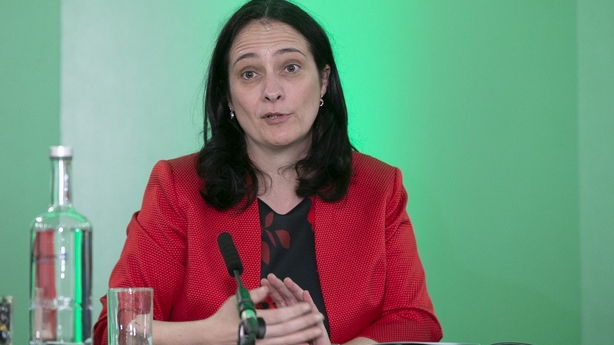 However, the Ministers insist that to safeguard the future of the FAI and the livelihoods of its employees, it is important to implement best practice corporate governance across the association to ensure there is no return to the financial and governance crisis which 'paralysed' the FAI last year.
Vital reforms, they say, will be 'transformational' for the association and will safeguard its future.
They concluded by saying that there is extraordinary potential in the sport which was sadly untapped by the previous leadership and that the time has come for a new, well run, inclusive FAI where all parts of the game work together constructively for the good of Irish soccer.