Cork City manager Neale Fenn will strengthen his squad in the coming weeks as a fresh start for the Rebels turns into a race to avoid the drop over the coming months.
City, who vastly reduced their budget this year, overhauled their playing staff for 2020 on the back of the departure of John Caulfield and the recruitment of Fenn from Longford Town.
Caulfield operated on a policy of largely looking to the best League of Ireland had to offer. 
Fenn has had to be creative, turning to the English league and less established players here. 
A win over Finn Harps finally put points on the board in their fifth match of this year's season, but it was the last they played before the league was shut down due to Covid-19.
Now, with just 13 games remaining, with Cork currently in the relagation play-off position, the approach is set to change. 
We need your consent to load this SoundCloud contentWe use SoundCloud to manage extra content that can set cookies on your device and collect data about your activity. Please review their details and accept them to load the content.Manage Preferences
Listen to the RTÉ Soccer podcast on Apple Podcasts, SoundCloud, Spotify or wherever you get your podcasts.
Fenn told the RTÉ Soccer Podcast: "We have to reassess our squad. You kind of have a different focus when you go from a 36-game league to an 18-game league.
"We went young this year, we had a young squad that we felt would improve with the more games we played. I felt that was happening. We had an extremely difficult start.
"The round of matches were difficult and we felt with more games we would get better. Now with 13 games left, and being in ninth place, has our focus got to change to trying to stay in the division?
"Is our squad prepared for that? We can't go into the rest of the games with that attitude [of developing a team].
"We can't afford to win one game in five of the next 13 matches. It is important we hit the ground running, whether that means trying to bring a little more experience into the squad, I think we'll be looking at that if we can. That is easier said than done.
"We'll be looking at trying to get experience so we are prepared for the first round of games so we don't slip behind. It seems like we're doing a season all over again.
"Arranging pre-season friendlies, bringing in players, loan players, it is the same for everyone. It is a weird situation. But that is only a small price to pay to be back on the pitch and looking forward to the match days and managing this club."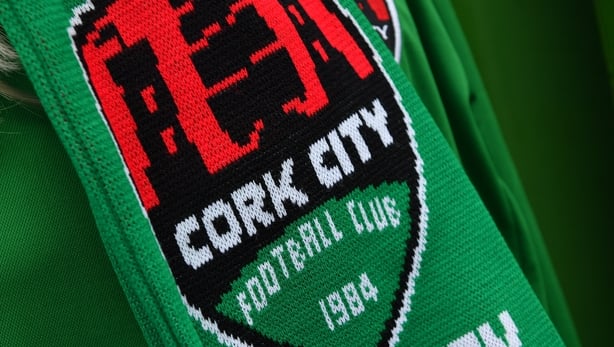 Fenn is still going to call on the loan players he sourced from the UK that returned to their parent clubs when the league was brought to a halt.
Quarantine periods present a problem in that players from outside of Ireland cannot join their team-mates for two weeks.
The top four teams returned to training in early June, meaning they have an advantage in having a longer second pre-season than the other six Premier Division sides.
Cork are due to play Bohemians on the first game back as the fixture stand.  
Fenn added: "In terms of players coming back from the UK, they finally are coming back because we didn't have a date. When you are trying to get players back from UK clubs on loan, they won't send them over until you have a start date.
"Then the players have to quarantine for two weeks. We'll be entering our first game of the season with players who haven't been playing long with us, against teams who have been back, who were allowed resume training much earlier.
"That is frustrating but there's nothing we can do about it. We have to work hard and make sure we're ready for the first game."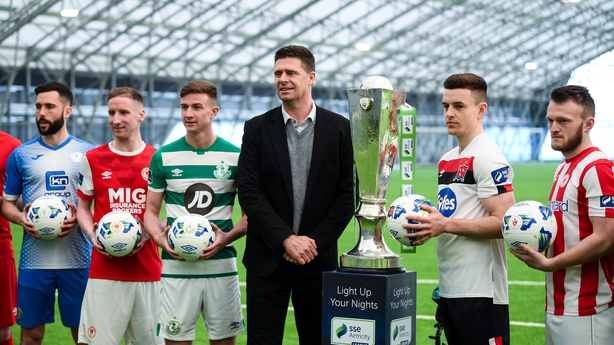 The return to play has been a muddled and drawn out crisis for the League of Ireland, with few winners in a scrap to find a solution to try to suit all parties.
Fenn believes those events were brought about through "neglect" of the league for many years and clubs being left to fend for themselves for so long.
"To go around in circles and end up where we were at the start is frustrating but we know what it is now. We are just getting on with it and are looking forward to the season.
"We were disappointed with the way it was all constructed and what happened and why it took so long.
"It is a culmination of years of neglect. It finally came back to bite the league really. I don't blame the people in charge now really. They've been thrown in at the deep end. Nobody saw the pandemic coming
"With what has gone on in the FAI before,  trying to find solutions where it was put among the clubs to try and sort it out themselves, that was never really going to happen. Each club is going to look after the best interest of their own club.
"You get a majority in the end or you go against a majority. We are where we are. The most important thing is football is back."