Harry Maguire knows Manchester United will have to vastly improve to win the FA Cup after sealing Ole Gunnar Solskjaer's side a semi-final spot with a late extra-time winner against 10-man Norwich.
The Red Devils made hard work of Saturday evening's clash against the Premier League's bottom side, having gone ahead early in the second half through Odion Ighalo's fifth goal in four starts for the club.
Todd Cantwell levelled from distance and, just as Norwich's hopes of reaching the semi-finals for the first time since 1992 began to grow, defender Timm Klose was sent off for bringing down Ighalo.
United peppered the hosts' goal in extra-time and finally found a way past inspired Norwich goalkeeper Tim Krul in the 118th minute when skipper Maguire directed home to seal a 2-1 win.
"It would mean everything (to win the FA Cup)," the defender said.
"I joined this club to win trophies. We're in a semi-final of the FA Cup, it's a great tournament, and we're going to look forward to it.
"Hopefully when the semi-final does come and whoever we're drawn against we play a lot better than we have done tonight.
"It was a difficult game and we made hard work of it. We weren't at our best and sometimes in cup games that happens.
"You've got to find a way to go on and get the victory and get through to the next round and we've managed it in the end.
"Like I said, we made hard work (of it). We weren't at our best tonight but we're in the next round."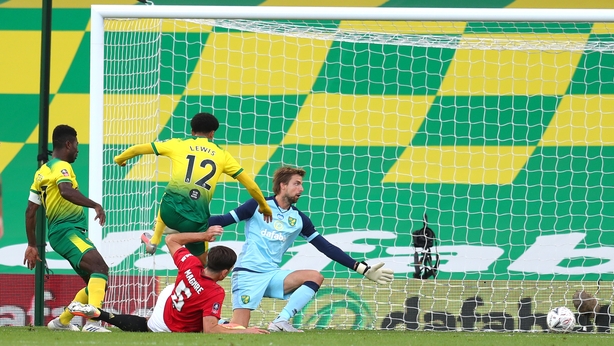 Asked why they were not at their best, Maguire told the BBC: "I don't know. We had a tough game obviously with the heat in the Premier League but we made changes so we should have been fresh.
"I can't really point on a finger at the moment. We'll have to watch it back and analyse it.
"We played a little but slow and we tried to go through the middle too often, especially when we were trying to break down the 10 men - we needed to play wide a lot more and make a move.
"But in the end we've got there, we're pleased, we're in the semi-final and that's all that matters, really."
United are through to their 30th FA Cup semi-final - more than any other team in the competition's history - and manager Solskjaer's relief was clear.
"It's cup football for you," he said. "The game was not the greatest, not the spectacle, but I felt we kept the ball OK, but we didn't threaten enough, didn't create chances.
"But you're delighted that you're in a semi-final. We're in the last four.
"Good workout, we got minutes into many players, rested quite a few and some nice goals, good for Harry to get the winner.
"Harry has been magnificent since he's come to the club, his leadership skills are there to be seen, he helped us with the build-up.
"Today I think he won every single header and every challenge, so I'm very pleased with Harry."
Solskjaer also had warm words for Ighalo, who continued his record of scoring at least once in every United game he's started.
The Norwegian said: "Odion knows how much we value him in and around the dressing room and, of course, on the pitch.
"He's a goalscorer and a poacher, he's strong and we can play the ball into him like we did on the winning goal.
"He's performing well and that also gives me the chance to rotate with Marcus (Rashford), Anthony (Martial) and Mason (Greenwood) so they can get a rest and be fresh for every game."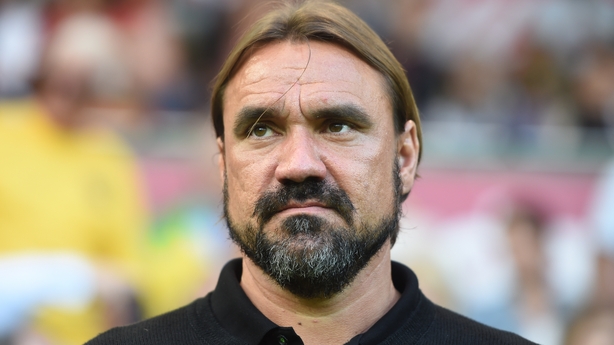 Norwich head coach Daniel Farke felt his side deserved better than to suffer a last-gasp defeat.
He said: "Football can be cruel sometimes and it can be the cruellest sport in the world.
"Of course it's a disappointing outcome for us. I think the lads deserved more. They left their heart out on the pitch."
Norwich's attentions now turn to top-flight survival. The Canaries are six points adrift of safety with seven games remaining but Farke insists they can take heart from how they performed against United.
The German added: "Manchester United are totally on the up and more or less on the way to finishing in the Champions League positions, they had all players available.
"To deliver this performance is good for the confidence, without any doubt. In terms of confidence and mood, it was definitely a big boost."