Stephen Ireland has said it would be a "dream scenario" to return to the Republic of Ireland fold under Stephen Kenny after a 13-year exile.
The 33-year-old Corkman hasn't played for his country since September 2007, when he pulled out of the Euro 2008 qualifiers against Slovakia and the Czech Republic because his grandmother passed away.
When it emerged she was in fact still alive, Ireland claimed it was his other granny who had died before eventually admitting neither was the case. His girlfriend had suffered a miscarriage and Ireland had fabricated the story about his granny to excuse himself from international duty.
The saga led to the premature end of a highly promising international career but the midfielder hasn't given up on making an unlikely return yet.
Ireland has been without a club since leaving Bolton Wanderers in December 2018.
He has been training with Manchester United stars Bruno Fernandes, Fred and Diogo Dalot in the last couple of months – the quartet live close to each other in Manchester – and believes he can prove his worth at club and international level if given the chance.
"[Training with them] has made me think, 'God, there isn't much of a difference," he told The Athletic.
"I really believe I have three or four years left in me, minimum. Physically, I feel 27 or 28. I just want to get motoring again because there is so much more to come out of me.
"The dream would be: get back with a club, smash it, go back to Ireland and undo all that scenario."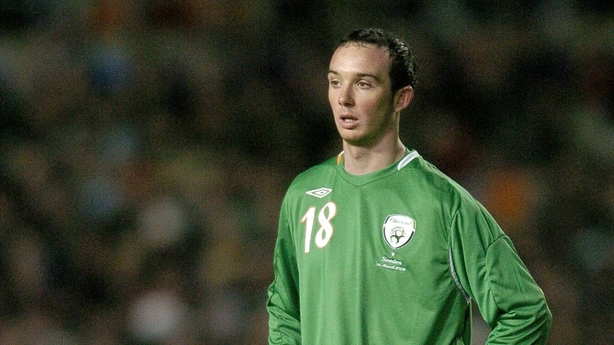 Ireland was a Manchester City player when the 2007 fallout occurred. He subsequently has stints with Aston Villa, Newcastle United and Stoke City.
Expanding on his decision not to return to the Ireland fold sooner, he said: "It came down to prioritising. Can I leave my kids for two weeks to play for Ireland?
"As much as I'd loved to have done that, I couldn't. I was away at matches, stressed out of my head because of my kids. I had no support. I had to pick option A or option B. But of course, I wish things could have been different.
Why wouldn't I want to play for my country 150 times? Why wouldn't I want to be an Irish hero? Who would turn their nose up at that? Why would it ever be my agenda to be disliked in Ireland?
"I had death threats, I had all sorts. Christ, I didn't want to leave the way I did. I didn't want to be disliked in my own country but it came out of circumstances which were tough."