The regular season in League One and League Two is over after clubs voted by an overwhelming margin to cut the season short due to the coronavirus pandemic.

Clubs opted to use a framework for ending the season put forward by the English Football League board, which meant the final table would be calculated using an unweighted points-per game basis.

The framework retained promotion, relegation and the traditional four-team play-offs.

As a result, Coventry and Rotherham have been promoted to the Championship, while Wycombe, Oxford, Portsmouth and Fleetwood will contest the play-offs, with the dates for those matches to be fixed in due course.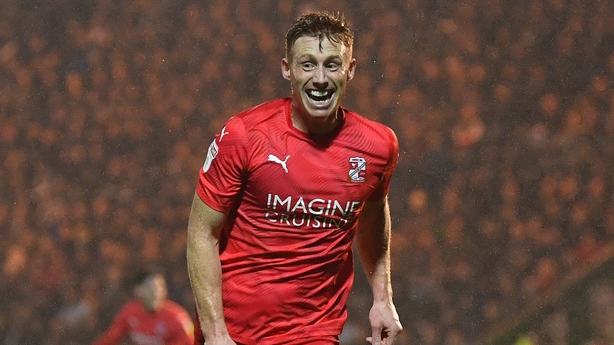 Tranmere - who had proposed an alternative framework to the one chosen by the clubs - have been relegated to League Two, along with Southend and Bolton.

Swindon, Crewe and Plymouth have been promoted to League One, while Cheltenham, Exeter, Colchester and Northampton will contest the play-offs, with the first legs of the semi-finals taking place next week.

As things stand, Stevenage will be relegated to the National League but Macclesfield could yet finish bottom if they incur further points deductions for alleged breaches of EFL regulations.
Last month when news emerged that the fourth tier in England would be completed using a weighted points per game system, Swindon's Irish striker Eoin Doyle said: "When you look at the points per game, I think we win it by a fraction of a point which is a bit weird.
"But if you look overall and at our run-in – which would have been the more favourable compared to teams around us... I think we will be deserving winners."
Listen to the RTÉ Soccer podcast on Apple Podcasts, SoundCloud, Spotify or wherever you get your podcasts.
RTE Sport · FAI Financial Plan and Pat Devlin's LOI blueprint