Former Manchester United striker Teddy Sheringham says the club need to get rid of Paul Pogba if they are to progress.

The France midfielder has attracted continued criticism for his attitude and performances at Old Trafford and Sheringham says his mentality is holding United back.
The 2000-01 Footballer of the Year compared Pogba unfavourably with Roy Keane, the captain throughout his time at Old Trafford.

"The big one is Pogba, there is a lot of talk about him," he said. "You mention top players, captains...when things weren't going right in our time, Roy Keane would put things right.

"He would drive the team on, he would dig deep, he would make sure we had a say in every game played in because of his desire.

"When you look at Paul Pogba, does he have the same mentality? Yes, he might be a talented boy, but does he dig deep, does he get Manchester United out of the mire when the going gets tough? For me than answer is no, he gives off the wrong vibe as a Manchester United player.

"Yes, it is good to be cocky and arrogant at the right times. Dwight Yorke had that, he had a smile on his face and was arrogant, but he had a desire to do things right as well at the right times.

"You have to have that and I don't think Paul Pogba gives you that and he would be one that needs to go so you can get someone in with the right mentality and the right desire and the Manchester United way to drive your team on to make sure you get out of the position you are in and move the team forward."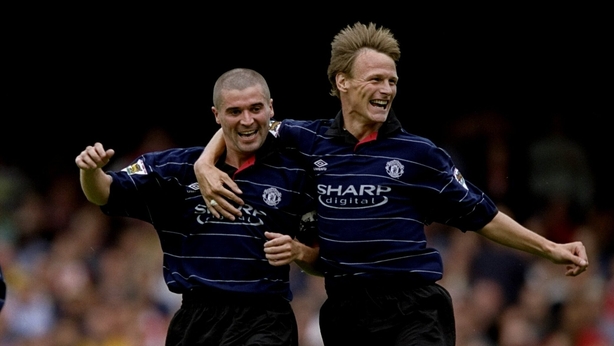 Meanwhile, Manchester United mananger Ole Gunnar Solskjaer believes that Marcus Rashford and Pogba will be fit for the proposed resumption of the Premier League.
Rashford was due to miss the rest of the season after a back operation in January while Pogba had a foot injury, but with both men now in group training ahead of Project Restart, Solskjaer has delivered positive news.
"They're looking good, they've joined training now and they've done everything the other boys have been doing. No reaction so far, touch wood," he told MUTV.
"When we get started, it looks like we can have a full squad to choose from."
The players have been back Carrington in small groups for the last week and Solskjaer says everything is ready to move to the next phase of training, a topic which will be discussed at Wednesday's Premier League meeting.
"We're back in training which has been great. The boys have been fantastic, the weather's been good and they've enjoyed it," he added.
"Hopefully now we've proved we can do this safely and we can move to the next step. It's been really enjoyable being on the training ground again.
"Everyone's looking sharp, everyone's been in with a good mood and we've been splitting up in groups so [working in] fours and fives together and they've really done well.
"Hopefully, they can as I said, step up and go to bigger training groups but so far it's been good."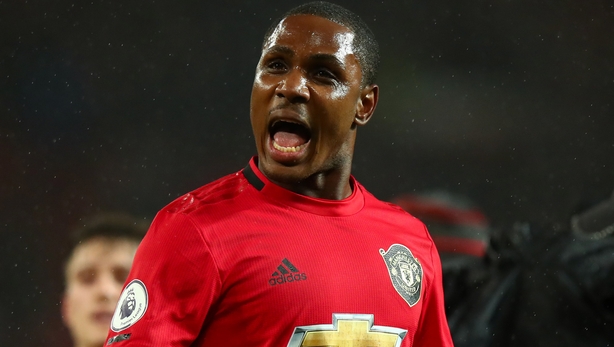 Solskjaer still hopes United can strike a deal with Shanghai Shenhua as talks to extend Odion Ighalo's loan go to the wire.
Eyebrows were raised when the former Watford striker made his deadline day switch from the Chinese Super League side in January, but the 30-year-old quickly made an impression at Old Trafford, scoring four goals in three starts.
The coronavirus situation in China meant Shanghai Shenhua had been open to accommodating that loan deal, but the pandemic's subsequent impact in England means play will now go on beyond the loan's 31 May expiration date.
Ighalo's parent club have been reluctant to extend the loan as the Chinese season edges closer to getting under way, but Solskjaer has not given up hope on a deal being struck.
"The loan deal went to the end of May now, so obviously he's supposed to be going back," the United boss said.
"We're in dialogue and hopefully (he can stay). They've been great towards us, his club, and allowed him to play for his dream club.
"It's been a dream for him and hopefully he can finish off what he started, maybe with a trophy or two.
"But at the moment nothing's been agreed yet. Their league is going to start soon so we are just waiting to see."