We have entered a new age for live sport.
Nobody knows when fans will be allowed back into grounds across the world, but we can probably assume that it won't be this side of Christmas.
It's left a major void in the lives of many, particularly those who dedicate inordinate amounts of time to following the teams they love. For them, it's not just a hobby; this is a lifestyle.
In Ireland, the soccer fraternity is fractured. There is huge interest in the Premier League of course; a dedicated League of Ireland following; those who journey to Glasgow to watch Celtic; and then others willing to go a little further, to Spain, Germany and Italy, for their fix.
Some have a hunger and commitment that goes beyond the norm.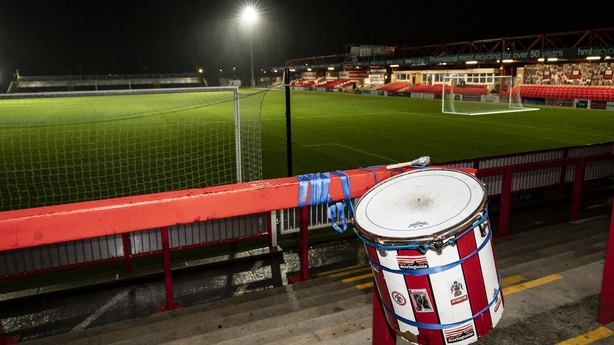 Kevin O'Dowd is an Aston Villa season ticket holder from Castleknock in Co Dublin.
He started supporting the club in the early 90s, when Irish players like Ray Houghton, Andy Townsend, Steve Staunton and Paul McGrath were in their prime.
He follows the English midlands club home and away, and has visited the grounds of all 92 English Football League clubs. He estimates that he's been to over 550 matches.
"I go to virtually every single game," he says. "I try and plan everything around going to all the games.
"The company I work for has a London office so I'd always tie in a trip to our office there with a game at Gateshead, Crawley, somewhere like that.
"I'd follow Villa at League Cup or FA Cup away games so I got up to about 65 grounds. I made a conscious effort about 18 months ago to complete it. I finished it last August when I went to a game at Morecambe."
He's been up and down England a few times at this stage, taking in Anfield, Old Trafford, The Emirates and Stamford Bridge. But his favourite ground is a little less salubrious.
"Accrington Stanley's my favourite," he reveals. "It was like walking through a farm coming back from the ground. It was so random. Aiden McGeady was on the bench for Sunderland that night and I was able to just walk down and have a chat with him."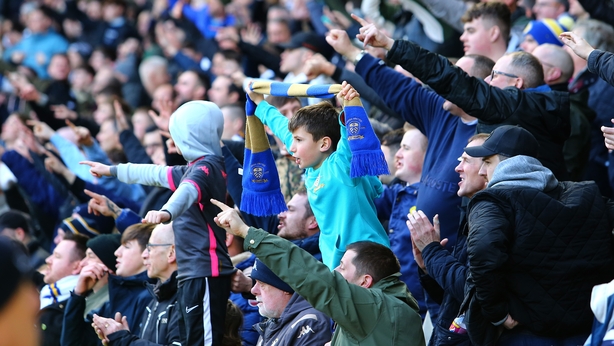 Leeds United fan Ross O'Connor is similarly committed. He went to his first game with his dad back in 1998 and got bitten by the bug. Now, he goes to up to 35 games a season, home and away.
"The only ones I can't get to are the midweek games, just with work," he says. "I've had my season ticket for five seasons.
"There's a group of us that would go regularly enough, all lads around my age. There's four or five of us that would go to every game. Some games you'd have 25 or 30 people from our group.
"If you're walking down the street wearing a Leeds top and another Leeds fan sees you there's always a 'Leeds salute' as we call it. I was walking through Bushy Park (in Terenure, Dublin) last week with a Leeds top on and some lad roared out, 'Leeds Leeds Leeds!'. The two of us were laughing.
"Every time you see another fan you have to do it."
Leeds haven't been in the Premier League since 2004 and have endured a lot more lows than highs this last 16 years. Under Marcelo Bielsa however they looked destined to finally make it back to the promised land before the pandemic struck. The champagne is on ice, but Ross is happy to wait.
"I'm appreciating the break. It's been nice to have weekends in Dublin. It's nice having weekends in your own bed because you're usually on the go all the time.
"I saw us getting promoted when we went up from League One, so I'm lucky in the sense that I have seen some success. It's a bitter pill to swallow, but the team has to come first. If they get promoted behind closed doors then so be it."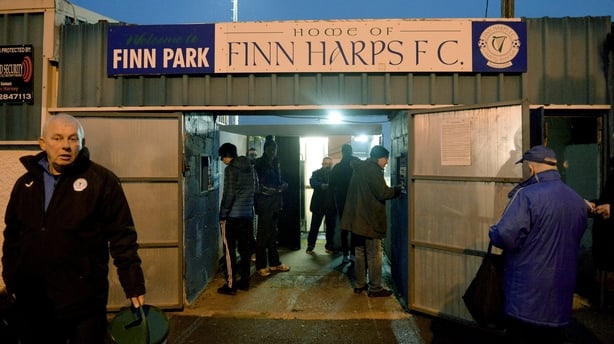 Finn Harps supporter Sean Haughey pinpoints the 1999 FAI Cup final against Bray as the moment he fell head over heels for the Donegal club.
Holidays are off the agenda between the months of February and October as he commits himself to following Harps all over Ireland, week after week. Few fans clock up as many miles to watch their team but that's part of the appeal.
"The away trips are great. We're often the underdog so it's a great feeling to get a good result somewhere - it makes the bus journey home that bit easier that's for sure.
"My favourite place to go is Cobh. We'd usually stay down there overnight. But we've had some great nights. It's about community. We're a fan-owned club so we're very much part of the whole thing."
A recent survey conducted by the Irish Supporters Network asked over 850 LOI fans if they'd be happy with the league returning behind closed doors - 52.7% said yes, 47.3% said no.
Sean is constantly trying to lure more of his friends to Finn Park, not least because he knows the wider impact of clicking turnstiles. In a league where every cent counts, bums on seats are of a magnified importance.
"For the promotion play-off against Drogheda United last season I was saying to my friends, just come for this game, we need you, just come down. They had such a good time that it spilled over into the start of this season and they kept coming.
"The league needs more fans to come. The more fans who turn up the better chance the clubs have of improving the grounds and the conditions.
"My missus is a season ticket holder as well. I don't know what to be doing with myself without games at the moment! Football without fans is no use to clubs like Finn Harps. We need it back."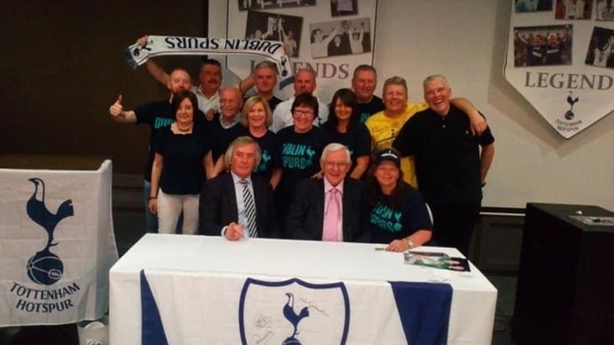 On Dublin's North Frederick Street, about a 15-minute walk from where Troy Parrott grew up, you'll find the Dublin Spurs Supporters Club, which uses Mayes Pub as its base.
When Essex-born James Todd, a lifelong Tottenham fan, moved to Ireland permanently last year he was warmly greeted by the group, who host legends nights and organise trips to watch their team in London.
James travels to at least 25 games a season, "not as much as I used to, when I was still in the UK, but I usually go to two a month".
Football is a year-round hobby for James, who squeezes in trips to Inchicore to watch St Pat's before flying over to London at weekends.
"The supporters group is great. I started to go and watch games in Mayes and got involved. We've had some great nights with past players coming over.
"I can see more people here interested in the Premier League than the League of Ireland. The League of Ireland is maybe not as well supported as it should be. I go and watch St Pat's sometimes.
"I live in Ballyfermot so it's not too far. The games are on Friday nights so it's quite handy for me - I can finish work and go down there. For Spurs games I usually don't go until the Saturday. I just like going to watch football.
"It's been hard (not being able to go to games). I've started to watch the Bundesliga... it's not the same. I've been watching all the old highlights and stuff.
"I'd take (behind closed doors football) but I know it's not going to be the same. I think the players play up to the crowd sometimes as well - they might give the ref a bit of abuse, they might give the bench a bit of abuse.
"Football does need fans. Without the fans, it's a completely different game."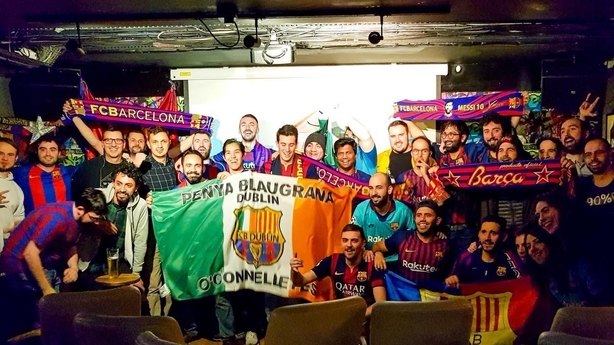 Sean Hehir was on a family holiday to Spain in the mid-90s when him and his dad took a day trip to Barcelona where the visited the famous Nou Camp. It sparked a fascination with the Catalan giants that endures to this day.
Sean is heavily involved in running the FCB Dublin group, which is a mix of Irish Barca fans, Catalans, and South Americans.
They meet in Busker's Bar in Temple Bar to watch games and organise trips to Barcelona as well as other cities around Spain - like Malaga and Seville - for away matches.
He gets to four or five matches per season but believes the benefits of the group go beyond the sport itself. The group is an important social outlet for many.
"We'd sometimes have people come to our meetings on their own. They work long, long hours here in restaurants or bars and they want a social outlet. Sometimes it's their only social outlet.
"Our group is maybe 40% Irish, 20% Spanish or Catalan, and then 40% South American - Brazilian, Venezuelan, Argentina. Barcelona has so much appeal in that part of the world."
The FC Barcelona Penyes supporters' clubs movement brings groups from all over the world together before matches, to promote solidarity and build relationships.
"They'll arrange meals the night before games and things like that," adds Sean. "It's important to make the effort to go.
"We are trying to regain our status as an official supporters club - every time the presidency changes they review the clubs and we just didn't have enough members. Now we have 50 to 60 so we're hoping to get it back."
Top-level soccer is slowly creaking back into life, with the Bundesliga up and running, the Premier League returning on 17 June, La Liga back on 11 June, and a pilot tournament here involving Bohs, Shamrock Rovers, Dundalk and Derry City on track to take place in August.
But we're a long way from seeing fans cram into their favourite grounds in their thousands.
For now, the obsession must be played out hundreds of miles from the grounds many of them call home.