LaLiga clubs are preparing to return to training ahead of a planned mid-June restart but 10 individuals connected to clubs in the top two divisions of German football have tested positive for coronavirus.
Javier Tebas, LaLiga's president, has confirmed a June resumption is on the cards after announcing the top two divisions will return to training this week.
"This crisis has had a profound impact on all of us," Tebas said. "The return of football is a sign that society is progressing towards the new normal.
"It will also bring back an element of life that people in Spain and around the world know and love.
"People's health is paramount, so we have a comprehensive protocol to safeguard the health of everyone involved as we work to restart LaLiga.
"Circumstances are unprecedented, but we hope to start playing again in June and finish our 19-20 season this summer."
Meanwhile, the Royal Spanish Football Federation (RFEF) says it shares the desire of 2020 Copa del Rey finalists Athletic Bilbao and Real Sociedad to delay the final until such a time as it can be safely played in front of a crowd, either later this year or in 2021, provided it was played in advance of the 2021 final.
Plans are continuing to resume top-tier German football in May, subject to government approval, despite 10 players and staff testing positive for Covid-19.
The German Football League (DFL) said 1,724 tests had been conducted on players and staff at the 36 first and second tier sides since last Thursday.
The DFL said the 10 individuals had been isolated and that a second round of testing on all participants would take place this week as clubs build towards a return to team training.
A decision on whether the DFL's plans meet with government approval is expected on Wednesday, with the Bundesliga now not likely to resume until May 16 at the earliest.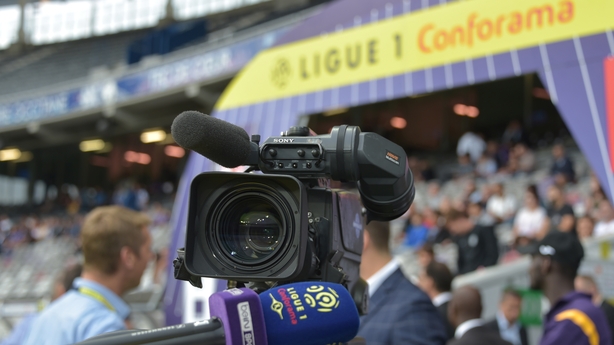 The French League (LFP) will take out a state guaranteed loan to pay clubs in its top two tiers the money they would have received from television broadcasts if the season had not been abandoned due to the COVID-19 pandemic, it said today.
The LFP decided to end the 2019-20 season on Thursday, with Paris St Germain being awarded the Ligue 1 title and Lorient crowned Ligue 2 champions.
PSG had a comfortable 12-point lead over second-placed Olympique de Marseille when professional soccer was suspended in March with 10 games left, as part of the French government's measures to contain the spread of the Covid-19.