The Ligue 1 and Ligue 2 seasons are to be cancelled after French Prime Minister Edouard Philippe announced no sporting events, even those behind closed doors, could take place before September.
The Top14 rugby league had been planning on a return in August, but is expected to announce the cancellation of the 2019-20 season also.
The Tour de France is also in doubt once again, having been moved from its original dates of 27 June-19 July 19 to 29 August- 20 September.
Officials had been hoping football teams could resume training within a fortnight after plans emerged earlier this month for the league to resume on 17 June and conclude on 25 July.
But the French top flight will now follow the Dutch Eredivisie as a second major European league season is abandoned due to the coronavirus pandemic.
Philippe made the announcement as part of a gradual plan to lift the lockdown in France. He said no event where more than 5,000 people gather would be allowed until at least September.
Phillippe said: "The 2019-2020 season of professional sports, including football, will not be able to resume.
"It will be possible, on sunny days, to practice an individual sporting activity outdoors, obviously respecting the rules of social distancing.
"It will not be possible, neither to practice sport in covered places, nor team or contact sports."
The French league (LFP) said its executive board will meet on Thursday to discuss the effect of Philippe's announcement.
Most teams in Ligue 1 have 10 games left to play this season, while Paris St Germain and Strasbourg have 11.
According to reports, the Ligue de Football Professionel (LFP) will meet next month to make final decisions over how to finalise the standings given not all teams have played the same number of games.
PSG lead the standings by 11 points from Marseille, with one point separating Rennes in third, which comes with a Champions League qualifying berth, from Lille in fourth place and a Europa League spot.
Amiens and Toulouse are in the bottom two, while Nimes sit 18th, a position which would ordinarily put them in a relegation play-off against a club from Ligue 2.
The picture at the top of Ligue 2 is much tighter, with only four points separating Lorient in first place from Clermont in fifth, with Lens, Ajaccio and Troyes also in the mix for either automatic promotion or a play-off place.
In the Ligue 1 Féminine, Lyon are ahead of Paris Saint-Germain by three points.
PSG are already through to the Champions League quarter-finals and intend to take up their place in the last eight, even if that means playing 'home' games on foreign soil.
A statement from club president Nasser Al-Khelaifi, credited to radio station RMC, said: "We respect, of course, the French government decision. In agreement with UEFA we intend to participate in the final rounds of this season's Champions League at the time and place at which it will be organised.
"If it is not possible to play in France, we will play our matches abroad with the assurance that we will place our players and all our staff in the best possible health conditions."
Lyon lead Juventus 1-0 at the midway stage of their Champions League last-16 tie.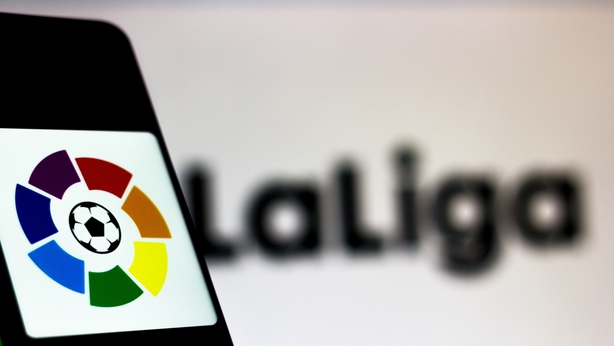 Meanwhile, the government in Spain is following a different path, lining up with its Italian counterpart by scheduling new dates for professional training to resume as part of a four-stage plan to emerge from lockdown.
As with Serie A, there is no news on potential start dates for competitive action but players will be permitted to use facilities on an individual basis from 4 May, with group sessions allowed from 11 May.
Spanish prime minister Pedro Sanchez gave greater encouragement to football fans in Spain.
"Professional athletes will be able to train individually starting from 4 May," he said in quotes carried by Marca.
"In the sports industry, the opening of high-performance centres with reinforced hygiene and protection measures and, if possible, shifts, is being contemplated. Medium level training sessions in professional leagues will also be allowed within phase one (beginning from 11 May)."
LaLiga president Javier Tebas had earlier thrown his support behind a controlled return to action.
He said in a statement: "I do not understand why there would more danger in playing football behind closed doors, with all precautionary measures, than working on an assembly line, being on a fishing boat on the high seas.
"If important economic sectors cannot restart, in a safe and controlled manner, they could end up disappearing. That could happen to professional football.
"In other countries teams are already training, that's the example to follow.
"In Spain, football is an important economic driver that we need to reactivate like many others. We continue to focus on this reactivation, in a responsible manner and adhering to health recommendations, as soon as possible."