Last week, after UEFA deferred the Euro 2020 play-offs indefinitely, we asked a question of the FAI.
If, as we understood, the FAI was contractually obliged to give Stephen Kenny the top job by the agreed date of 1 August then the association had a problem.
Would they stick with Mick or honour the contract and back the new boss?
It was expected that a scheduled board meeting next Tuesday would see the matter discussed by the 11 members of the 'new' FAI hierarchy via a conference call.
However, in a time of no actual sport due to Covid19, the speculation surrounding the position of the Ireland team manager was filling a vacuum in newspapers, on air and online.
"Death by a thousand cuts," as one board member put it to me.
The decision was made to act swiftly, not least because of the ongoing financial crisis which the new FAI board inherited and which was being addressed with a new business plan and the support of the Government, UEFA and the banks.
In a show of decisiveness rarely seen in an organisation that agreed to appoint Bob Paisley before somehow giving the gig to Big Jack, who twice took a punt on Mick McCarthy, who anointed Brian Kerr but failed to support him, who hired rookie Stan and his trusty international football consultant Bobby, who fluttered eyelashes and banknotes in the direction of Trapattoni and Tardelli, and who put O'Neill and Keane together like they were a circus act on the main stage at Electric Picnic, the 'something for everyone in the audience' logic of 'not one but two' Ireland managers - a fatally flawed John Delaney trope - this was the strongest indication yet that the new FAI meant business.
There was a strong sense among the new board that contracts needed to be honoured, that the past was a different country.
A subcommittee comprising of chairman Roy Barrett, interim CEO Gary Owens and president Gerry McAnaney was swiftly formed, acting on the full authority of the board.
There is a huge regard among board members for the way in which Mick McCarthy conducted himself, both in the role of Ireland manager and during the current predicament.
I'm told there was no drama and no rancour involved in the conversations, that Mick understood the predicament that a world health pandemic had brought about and that a previous CEO's succession planning had enabled.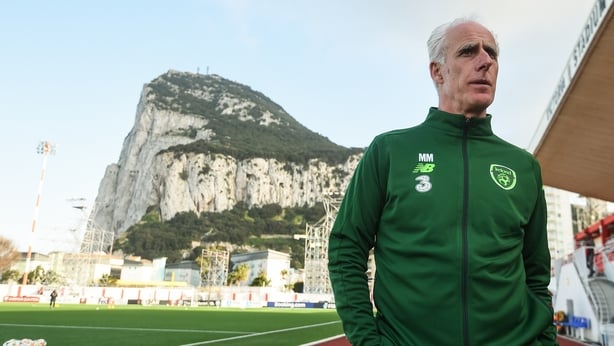 Not many managers could have coped with the sheer chaos that emerged on the night of Mick's first fixture in Gibraltar and the subsequent slow, yet dramatic fall from grace of John Delaney and his failed regime.
That he managed to maintain dignity and focus during a frankly incredible period in the history of an organisation that has seen its fair share of dysfunction is a testament to his own character.
He will claim, perhaps rightly, that the reconnect needed between the team and the fans following the dismal end of the Martin O'Neill era was established. His use of statistics might be questionable though, when he says that we only lost one match in 10 qualifiers, a fact that disguises some poor performances away to Georgia, Gibraltar and Switzerland.
There can be no doubt though that Mick McCarthy has done his country some service.
As a player, a captain and a gaffer, McCarthy always gave his all for Ireland.
Euro 88, Italia 90 and the World Cup in Korea and Japan, these are some of the high watermarks of Irish football history.
His methods may have been sometimes crude, but his passion was always undeniable.
His first ending as Ireland manager was following a defeat to Switzerland, as was his second, but the stench of Saipan was still around in 2002 as Mick departed a country divided.
This time around although his style of play drew many detractors, his exit will be seen in a more sympathetic light.
He didn't get the end he wanted in leading his team to the Euros and he will be rightly disappointed in that, but isn't it true in football, as in politics, that all careers ultimately end in failure?
But don't cry for me Mick McCarthy... the truth is he never really leaves us.
Not at least until his termination payment of €1.13m leaves the Abbotstown account - or indeed his qualification bonus, should Stephen Kenny's team somehow make it to the Euros which are now scheduled for 2021.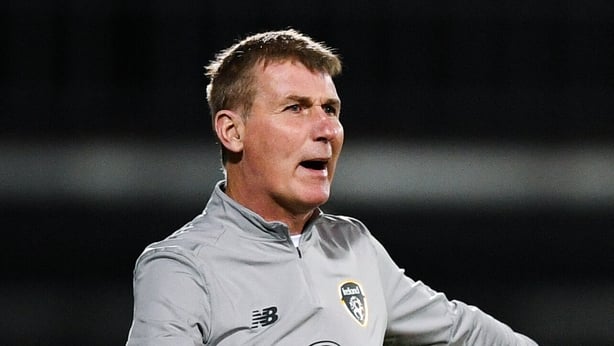 And that's the unexpected bonus ball for the Dubliner too, who ahead of schedule could now manage his country to the European Championship finals in his native city, as well as lead the team in the Nations League and in a bid for 2022 World Cup qualification.
That's a big ask, of course, in particular the World Cup campaign with only 13 nations from Europe to qualify, but the former Longford, Bohemians, Derry, Dunfermline, Shamrock Rovers and Dundalk manager is not lacking in self-belief, nor should he be.
His teams have all played with a style and a swagger and a philosophy that tries to bring the game to the opponent. Whether that approach works at international level remains to be seen.
However, his time with the Republic of Ireland Under-21s has been marked by good results achieved in a manner that inspires hope for the future.
The current crop could well be the best since Brian Kerr's teams won European titles at underage level. They are at least well on their way to a historic first qualification for a European Championship finals at that level.
Jim Crawford has taken over the reins from Kenny to help make that transition as seamless as possible and Keith Andrews has stepped up to join the senior coaching ticket, with Damien Duff and Alan Kelly also appointed to coaching roles. The future of Robbie Keane, who was given a four-year contract by John Delaney in 2018 and is also assistant at Middlesborough, remains in doubt.
But let there be no doubt that money talks and was one of the loudest voices in the room when this whole scenario was being thrashed out.
Stephen Kenny deserves his chance but the days of throwing money at the Republic of Ireland senior management team are over. The new set-up will be significantly cheaper to the cash-strapped organisation.
Mick McCarthy was on an annual salary of €1.2m. Stephen Kenny is expected to be on less than half that amount. The rest of the backroom team combined should also provide substantial savings.
So the financial reality has bitten and decisive action from the new board of the FAI has brought a bittersweet clarity.
One more controversy dealt with, could it be that the FAI's focus will finally return to football?