Stephen Kelly says that the FAI were left with little choice but to announce Mick McCarthy's departure as Ireland manager but says the surreal ending ensures the second term doesn't end in failure.
McCarthy, who was due to make way for Stephen Kenny following the Euro 2020 campaign, will step aside with immediate effect, with his successor's first game in charge the play-off semi-final against Slovakia.
The FAI said the decision "has been agreed with both men in light of the delay to the European Championship play-offs caused by the Covid-19 pandemic" and former Republic of Ireland international Kelly believes the Association was left with little choice once the football schedule fell foul of the coronavirus.
"Realistically, I couldn't imagine the FAI would be able to negotiate a new contract to stay on for another year under the circumstances that they are in with games being cancelled and a lack of revenue, never mind the fact they are in dire straits financially," he told RTÉ Sport.

"Unless Mick was to do it pro-bono for another year, which I'm not too sure he would have. And what about Stephen Kenny? He has already been told he has the job and to have two managers managing different game would have been nonsensical.
"It was the only decision they could make. Has it come sooner than people expected? Probably, but in the current times, there is no football being played, so it doesn't make much difference for the team."
After the turbulent end to the Martin O'Neill era, McCarthy was appointed for the second time in November 2018. With problems beginning to surface behind the scenes and fans unrest marring the end of O'Neill's time at the helm, Kelly says McCarthy's contribution the second time around cannot be underestimated.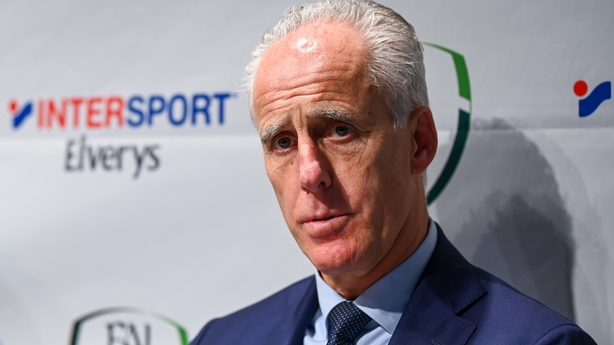 "I'm sure Mick is gutted not to have the opportunity to take the team to the Euros, or have the opportunity to play in the play-offs, that is what he was brought in for, but when you think about it, the play-off place we achieved was through the Nations League, not under Mick.
"When he came in and the joy people had experienced with him before and the love they have for him, he got the fans back on side. He got people back into the stadium and wanting to be around the national tam. Having the fans behind you is massive.
This is probably a better way of ending for Mick
"There was definitely a lift. There wasn't a drastic lift in the style of football or how he went about his business, but we had a bit more shape about us."
Significantly, the former Tottenham and Fulham defender is of the opinion that despite the unusual manner of the departure, McCarthy at least signs off with a clean card.
"This is probably a better way of ending for Mick. If we had gone to the play-offs and not qualified, it would have been a little more sour. At least now there is the unknown, we will never know.
"He hasn't failed. In a sense he is in a position where he hasn't lost."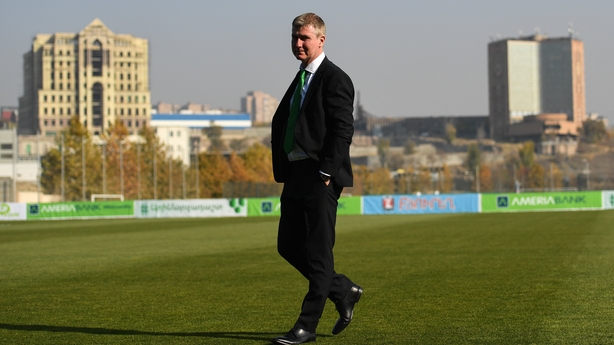 Now attention will turn to Kenny and his step up from U-21 manager to senior boss. Given the style of football his successful Dundalk side, and indeed the high-flying U-21s, have shown, the RTÉ soccer analyst is looking forward to what the 48-year-old will offer at the highest level.
Could attacking football be sacrificed at the expense of results for the knock-out game(s) to come?
"People are getting very excited, maybe too excited at times. We need to keep our feet on the ground, and can't expect these players to be all guns blazing, but there is a sense that this could be a change for Irish football and the style of football we play.
It will be interesting to see if his tactics change
"Only time will tell if he can implement that, but there will be added pressure.
"It's going to be difficult because instead of having qualifiers and try to get through a group, we are in a play-off and he is going to have to try and lead us to a major tournament.
"It will be interesting to see if his tactics change, to set up his team in a different way us to get results."
From a players' perspective, there is at least clarity even if the bigger picture at the moment is unclear. With Kenny now firmly in place, it is on to the next chapter in Irish football.
There will be changes because of the style of play Stephen Kenny wants to play is very different
"Players know who they are trying to impress now. For young lads who have been in Kenny's squad [U-21] and pushing for first team spots with their clubs, they will feel buoyed that they could their opportunity as Mick was sticking to the squad.
"I can't imagine there will be wholesale changes, but there will be changes because of the style of play Stephen Kenny wants to play is very different."