The play-offs for the European Championship finals involving the Republic of Ireland and Northern Ireland against Slovakia and Bosnia respectively were originally due to be played last week but were moved to early June.
Now, those games, along with all National team matches for men and women, are off until further notice.
The likelihood is that September will be the earliest opportunity to have these fixtures fulfilled but even that presents its own issues, Covid-19 notwithstanding.
The FAI was represented by interim CEO Gary Owens at today's UEFA Conference call of the 55 member associations and the postponements pose a problem for the FAI as current Under 21 manager Stephen Kenny is due to take over from senior team manager Mick McCarthy on 1 August.
McCarthy's contract as Republic of Ireland boss runs to the end of Ireland's involvement in Euro 2020.
That could be following defeat to Slovakia - whenever that game takes place - or indeed all the way to the European Championship final itself in Wembley on 11 July 2021. Here's hoping.
Niall Quinn has previously said that the FAI would wait until after June before deciding what to do in the event that Ireland got past Slovakia and/or Bosnia or Northern Ireland and in many ways you could understand his diplomacy at the time.
It would have been a wonderful problem to have knowing that we had qualified, as hosts, for the finals and all the extra income that qualification would generate, not just for the association but for the local Dublin economy as well.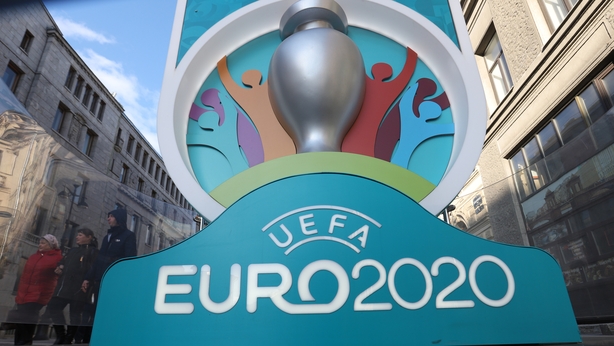 UEFA are no longer under any great time pressure to stage those play offs involving 16 nations, a hangover from the Nations League, now that the entire Euro 2020 tournament has been moved to the following Summer.
Stephen Kenny has been bullish previously when it was suggested to him that he might like to stay longer with the U21s to steer them through a historic first Euro qualification campaign.
Their potentially crucial fixture will be the away game against Italy U21s in October, which is currently scheduled on the same evening that the senior squad are in Nations League action in Finland.
Stephen's response to the hypothetical question was an emphatic one.
He declared that he would be the senior Republic of Ireland manager at that point. He pointed out in his first press conference following his appointment that he had that assurance "in writing".
Is that still his view?
If he believes that the FAI are contractually obliged to give him the top job then the Association has a problem. Will they stick with Mick or honour the contract and back the new boss?
Who will make this potentially thorny decision?
There are 11 people on the newly formed FAI Board, with a fourth Independent Director still to be appointed.
It will be interesting to see where the loyalties lie among the Board members.
Will those with League of Ireland connections like Martin Heraghty of Sligo Rovers or Dick Shakespeare of UCD lean towards Kenny who has proven himself time and again at home?
Or will the new Board take the view that Mick is a safe pair of hands to lead us on to the Euros, despite the financial pressure he and his staff, including Robbie Keane, put on the payroll during a particularly traumatic time?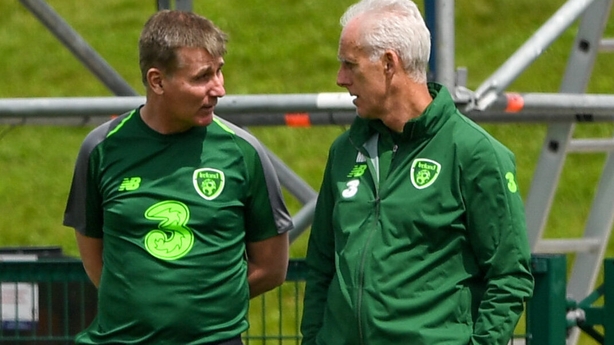 In the meantime, McCarthy and Kenny will, along with the other FAI employees, have to endure wage deferrals from next month.
Yesterday they were told that 50% of their April wages will be deferred with a further review at the end of the month.
The highest earners in the FAI are set to lose half their pay while those earning in excess of €48,000 will be hit with a 25% deferral. Those earning between €25,000 - €48,000 per annum will see 10% cut from their wage packet. Workers who earn less than €25,000 will be unaffected by the measure.
Money talks, certainly, but when football has to grapple with its social responsibilities in all countries it is hardly the time for a loud argument.
An extra year at the far end of Stephen Kenny's contract might be a just reward for patience and practicality.