If you want, we can roll a few potential pub quiz questions into one.
In which nation did Jack Charlton earn his first victory as Republic of Ireland manager, Niall Quinn make his senior Boys In Green debut and the national team win its first ever international tournament?
The answer of course involves dropping the 'r' in Ireland and slotting a 'c' into its place.
All the way back in the summer of 1986, a then-winless Charlton took his team to the north Atlantic for a mini-competition called the Iceland Triangular Tournament.
Wedged between two early games without a win against Wales and Uruguay and the start of a Euro 88 campaign that would end with passage to a first ever major tournament appearance, was Iceland a turning point for Irish soccer?
A quartet of Irish internationals from the era – three of whom went to Iceland and two of whom had witnessed the pre-Charlton reign – have been sharing their memories with RTÉ Sport of a mini-tournament that has only grown in stature as the years have passed but is also understandably overshadowed by more illustrious events that happened around the corner.
Ireland had not qualified for a major tournament by the time the mid-80s came around - not for want of trying. During Eoin Hand's time in charge, there had been close calls and moments still viewed with a sense of injustice.
But his final match in charge on 13 November 1985 would see the Danish Dynamite plunder Lansdowne Road by a 4-1 scoreline in the last World Cup qualifier for '86.
"Eoin Hand, who gave me my debut and I'm always grateful for that, I think in the end he was feeling the pressure," says former left-back Jim Beglin.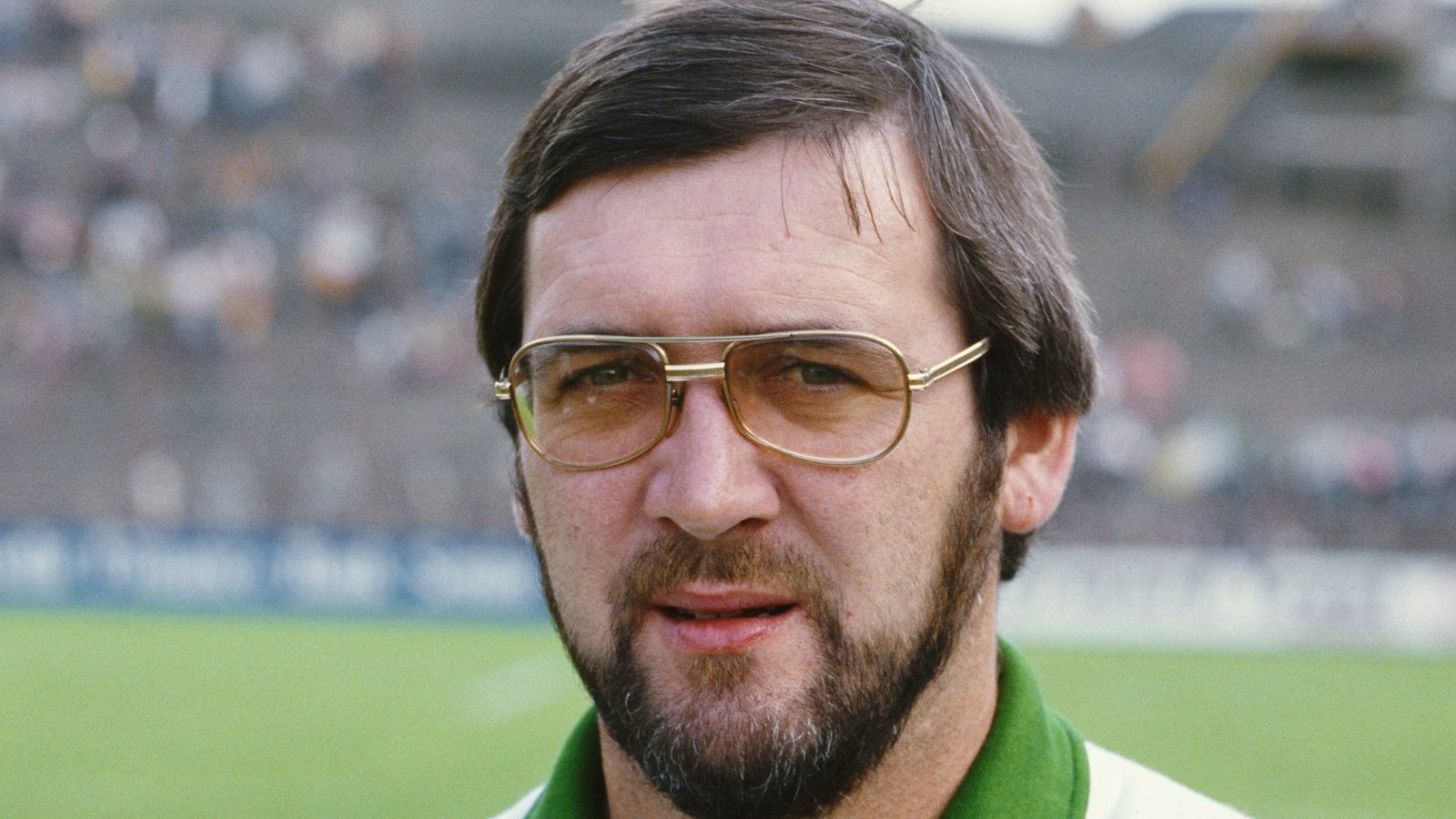 "Because as things unravelled for him, I think the media were very critical and I think that got to him because he mentioned it in a team meeting or two.
"It wasn't what we wanted to hear. There was slight friction as a result of that and then of course the news came out that Eoin had departed and they were searching for another."
That 'another' would ultimately be Jack Charlton but not before flirtations with trophy-laden former Liverpool manager Bob Paisley.
That of course had filtered down to the Ireland players as then-national team captain and top-scorer Frank Stapleton recalls: "The big surprise was that Jack got it in the first place. The talk was that Bob Paisley had come and he had spoken to the FAI and they did a kind of elimination thing and Bob Paisley had been first choice all the way through and it went down to the last ballot, people changed their mind and went for Jack instead of him."
Stapleton was familiar with Charlton's methods but only as an opponent. During his time with Arsenal, the Dubliner had come up against his new international manager's Middlesbrough and Sheffield Wednesday sides.
"We played Sheffield Wednesday when I was at Arsenal, I think four times in the FA Cup in one round. At that time, they had continuous replays," says Stapleton.
Arsenal would famously beat his future club Manchester United 3-2 in the FA Cup final in 1978-79, but the Gunners could easily have fallen at the first hurdle.
The third-round proper saw Charlton's Wednesday hold Arsenal to a 1-1 draw at Hillsborough before an identical result at Highbury three days later.
A 2-2 draw and a 3-3 draw on the neutral territory of Leicester's old Filbert Street patch all within 11 days of the original tie then incredibly forced a fifth game to separate the two on 22 January 1979 which Arsenal eventually won 2-0 at the same venue.
"And obviously, when Middlesbrough came up into the First Division, he was their manager as well, so we'd come across him a few times," Stapleton adds.
So plenty of time for he and other Irish Gunners, Liam Brady and David O'Leary, to acquaint themselves fully with a Charlton team and its direct approach.
Meanwhile, Beglin and the Ireland squad's unofficial introduction to Charlton as a collective was at Manchester airport before their first gathering for the Wales friendly.
"I remember Jack walked into the airport. He was on the same flight as us," he recalls fondly.
"And he kind of looked at us and he didn't recognise us. He just walked past us initially.
"And then one of the lads got him and said, 'These are all the lads'. And the first thing I remember him saying was, 'Can anyone loan us a tenner for a bottle of whiskey?'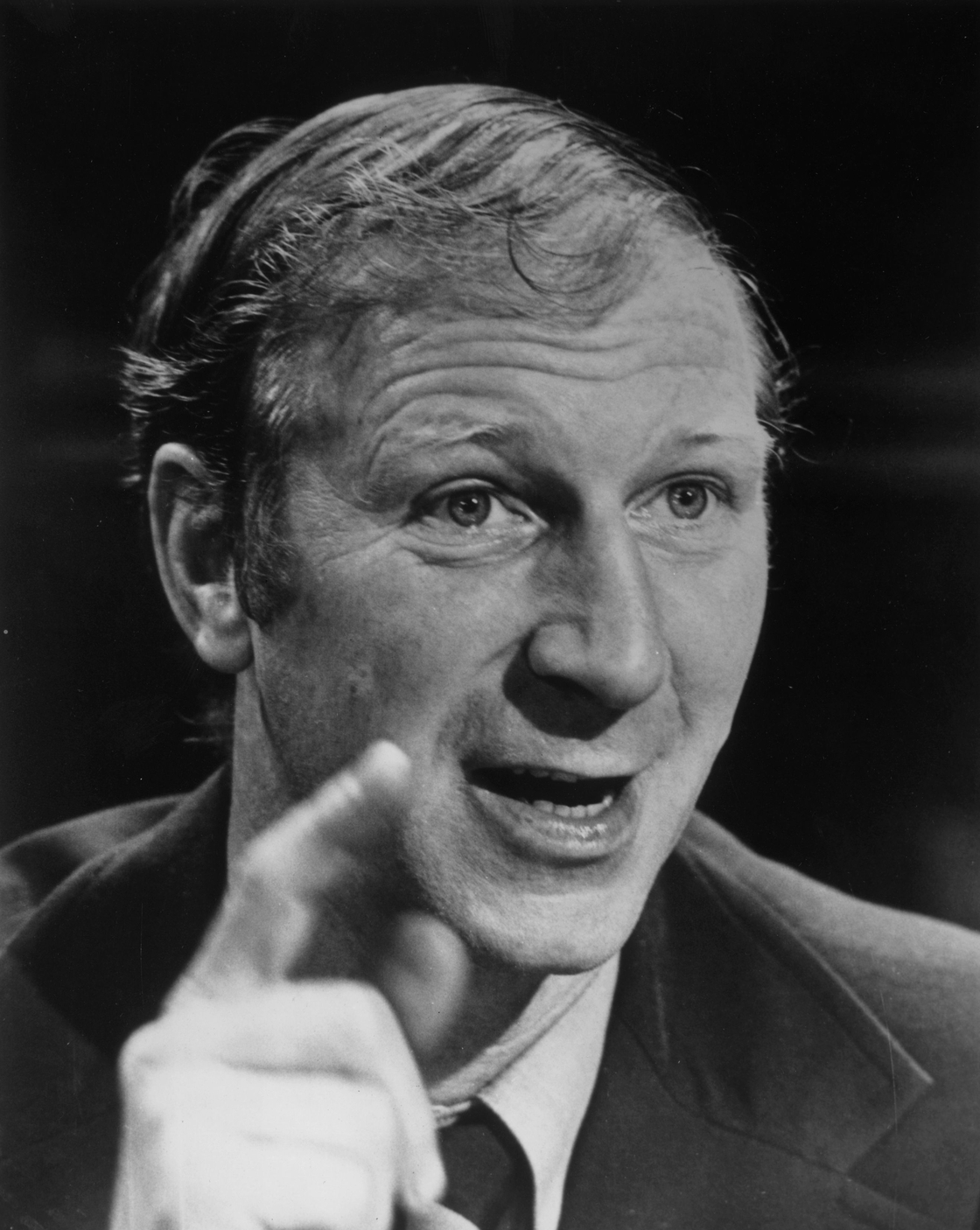 "Ronnie Whelan gave him a tenner and I don't think Ronnie ever got it back (laughs)."

As hindsight reliably tells us, the new style of play was going to be uncompromisingly direct with the ball and high pressure on the opposition off the ball, compared to the way Hand had set the Irish team up to play in a less direct manner.
"Eoin wanted us to get [the ball] down and knock it about," says Beglin.
"And basically, we tried to do that. Often Jack used to say, he hated that ball from the full-back to the central midfielder.
"Now, we had that a lot because Liam Brady was obviously a magnet in our team so he was very important in the Eoin Hand team, whereas all of a sudden then, once Jack did replace Eoin, Liam Brady wasn't that important to Jack because Jack hated that ball inside.
"He always felt it was a dangerous ball and we did concede a fair few goals by getting caught out and getting pinched higher up the pitch. But we did try and play under Eoin. It was a more expansive game than Jack's.
"You can say Jack's was expansive in that it was more direct and long balls and stuff like that, however way you want to see it, but they were very different.
"It was a complete transformation and initially we laughed. I mean, we were laughing in training when Jack was telling us what he wanted to do because we thought, 'Where are we going with this?'
"The lads were booting the ball up in training and just making fun of it sort of thing – initially.
"But they soon cottoned on to what Jack wanted to instigate."
As Beglin adds, "Jack was the authority and you didn't mess with him" and that quickly the players "embraced the fact that there was method to the madness".
"I would go as far as saying, it was the most simplistic style of football that I was coached during my career," the former Liverpool player continues.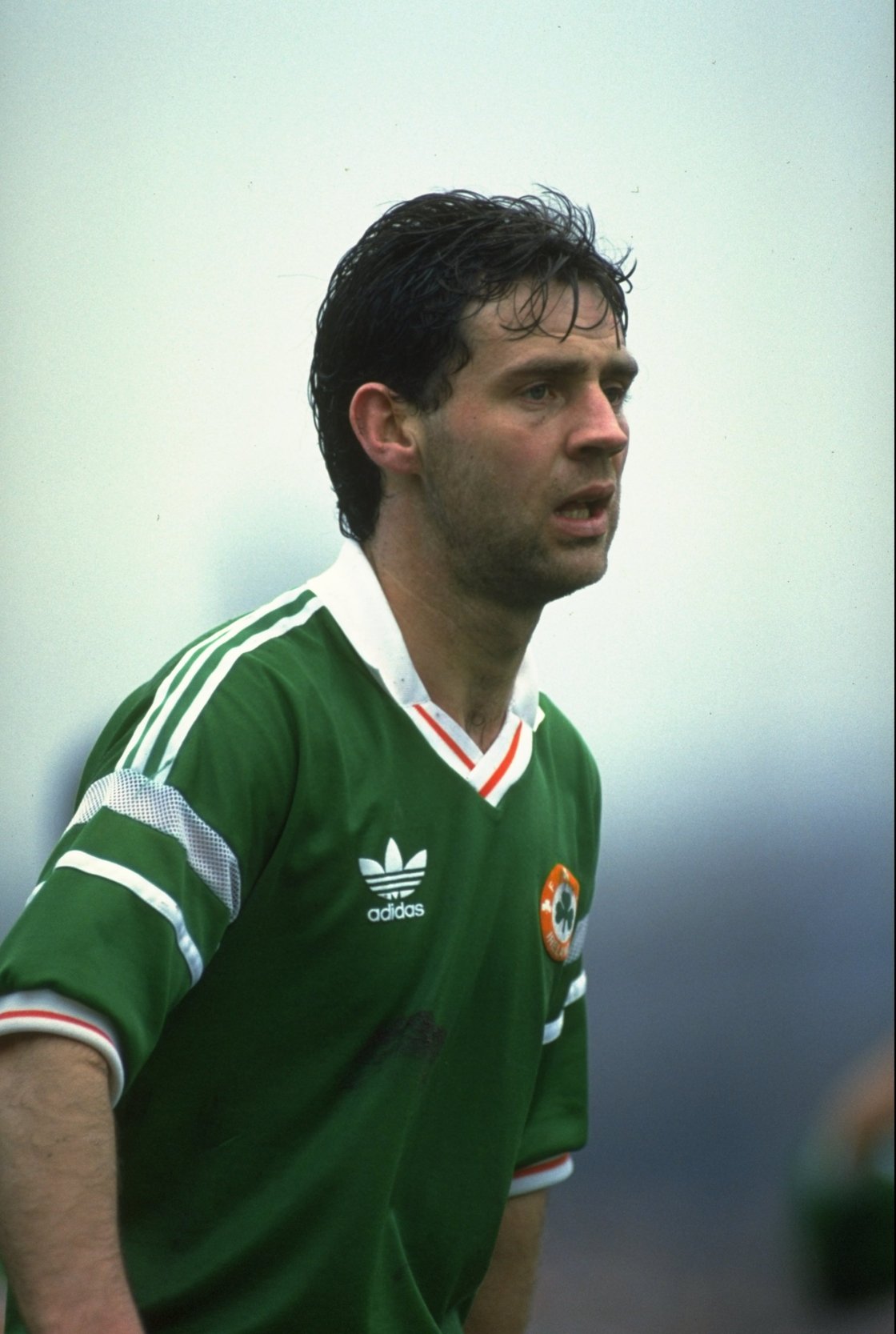 "Because he was the first manager to walk alongside me on my warm–up. I had never seen somebody do that before and he sidled up to me and first of all he said to me, 'Centre–backs are thick', and I'm looking at Jack, thinking, 'So you're calling yourself thick?'

"'And then he said, 'Full-backs are dense too but they can play a bit. Two things you can do to keep me happy: When you get the ball at left back, you can knock it over the opposing full-back's head and hit the far post.'"
It was a complete breakaway from the passing football Beglin was used to for club and country. But it meant the message to the midfielders and attackers was simple with all units of the field knowing where the ball would go time and time again, even if it ended up back in the opposition players' possession.
"Jack basically said, we could express ourselves in the final third but that it would be direct in getting there."
As for the strikers at the end of the long balls Stapleton, who would keep the Irish captaincy after a straight–forward chat with Charlton who asked him to stay in the role, was in doubt about how he and his colleagues were expected to lead the two–man front–line in the knowledge that non–acquiescence would see others promoted in place.
"In one way, you knew where the ball was going from the full back," he says.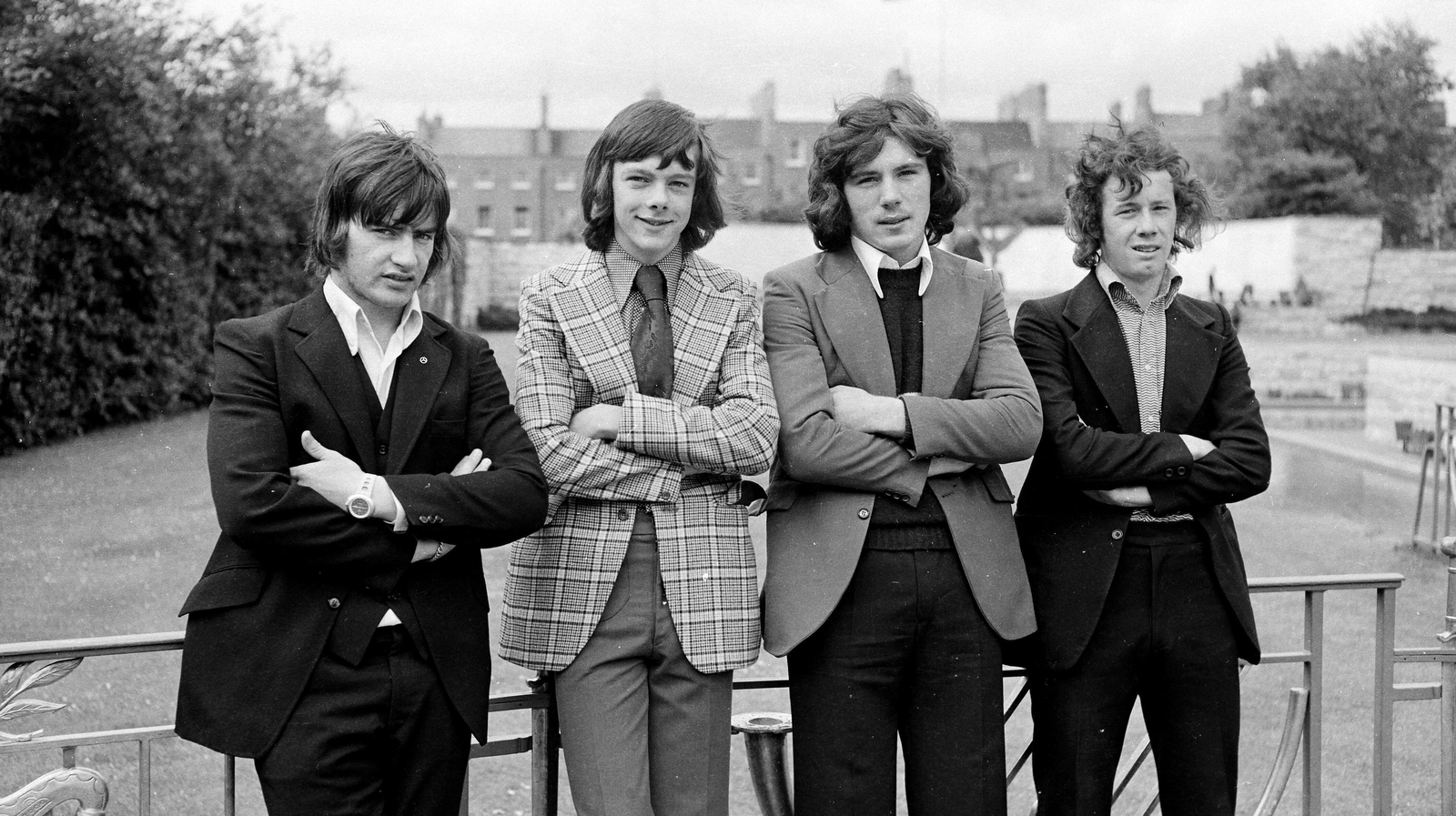 "We were used to a link game with passing and building up through the midfield. I think most of the time I played in the Irish team during that period, it was with John Aldridge and we found out that we had to do an awful lot of defensive work, dropping into midfield, closing the defenders down high up.
"There were times when we would get the ball, win the ball back, give it to the full backs or midfield players and then the instruction then was to put the ball into areas behind the defenders. So basically, giving it away again so it was pretty difficult and hard work for us because that was without really touching the ball."
And as he adds, "the enjoyment came out of the results rather than playing in the games" themselves.
As both he and Beglin recognised, and the future would prove, there was a method to it all once the players got used to it.
The one problem – and it's one all international managers can attest to – is that instilling a game plan is far from easy when you only meet your squad for a few days every couple of months.
Charlton's first competitive match was scheduled for 10 September with a daunting trip to face that year's World Cup semi–finalists Belgium in the opening Euro 88 qualifier, before a home qualifier against Scotland, who also went to Mexico '86, the following month.
The only friendlies initially scheduled before that were against Wales and Uruguay at Lansdowne Road in March and April respectively.
As David O'Leary recalls in the recent The Boys In Green documentary broadcast on RTÉ One, the Welsh game wasn't one that went well collectively or personally.
"We got beaten 1–0 and I was at fault for the goal and that didn't help the cause," he says on the programme.
It wouldn't help his cause, especially due to his stylish approach as a centre–back not being what Charlton was looking for, and he would not play against Uruguay one month later when a Gerry Daly penalty would earn a 1–1 draw. But the beginning of a three–year exile was about to begin at the end of May.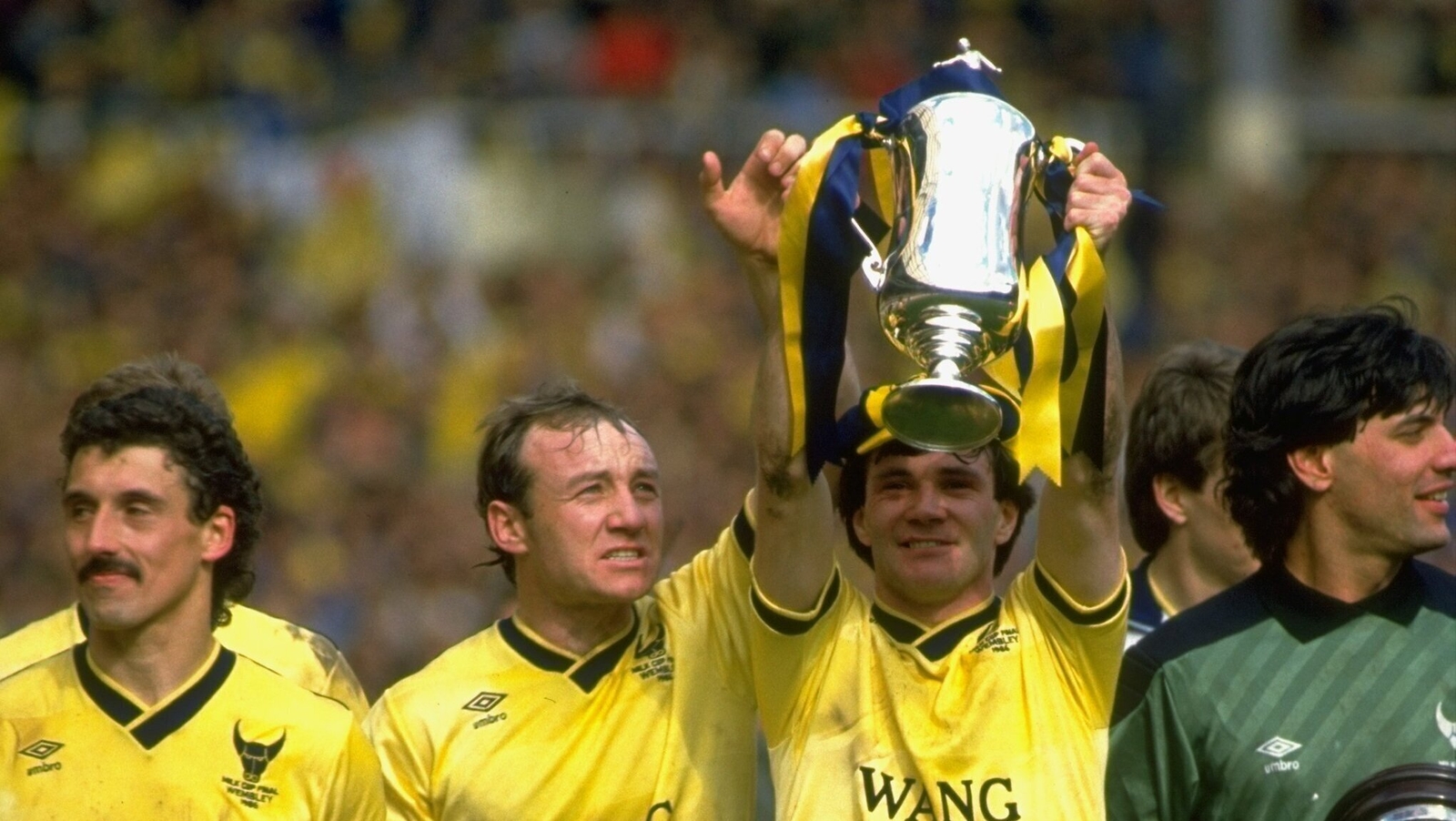 Meanwhile, a certain Ray Houghton appears on the Irish scene around this time aged 24. The then–Oxford midfielder (alongside Aldridge who was also at the then–First Division club who would famously win that year's League Cup) had made his debut against Wales and played against Uruguay.
Like most players who weren't going to the World Cup, he was looking forward to having the summer off. That was until late May when plans suddenly changed and a call had to be answered.
"The strange thing was after the season had finished and before we went to the Triangular tournament in Iceland, John Aldridge and I had gone to Florida with the Oxford players and their families – the wives and the girlfriends – so we had to come fly back via Miami," the future major tournament goalscorer says.
"So we flew Orlando to Miami, Miami to Heathrow, stayed at my house for a night and then the following day, we met up to go to Iceland. So it was all a bit surreal for John and I because we left our wives and children in Orlando to come back and play in a tournament."
The reason for the haste was the last–minute nature of Ireland's involvement in the Iceland Triangular Tournament.
The competition was marking the 200th anniversary of the founding of the country's capital Reykjavik, with Czechoslovakia and Republic of Ireland invited and accepting. Charlton was keen to bed his ideas into the group of players and this afforded a chance to do that away from the gaze of too many eyes.
"It was organised pretty late. The tournament itself kind of wasn't in the list of games to come up and then at the last minute, Jack had to get a lot of lads together," says Stapleton.
"It was very unusual at that particular time for national teams to play in European tournaments because the major tournaments were all controlled by UEFA and FIFA.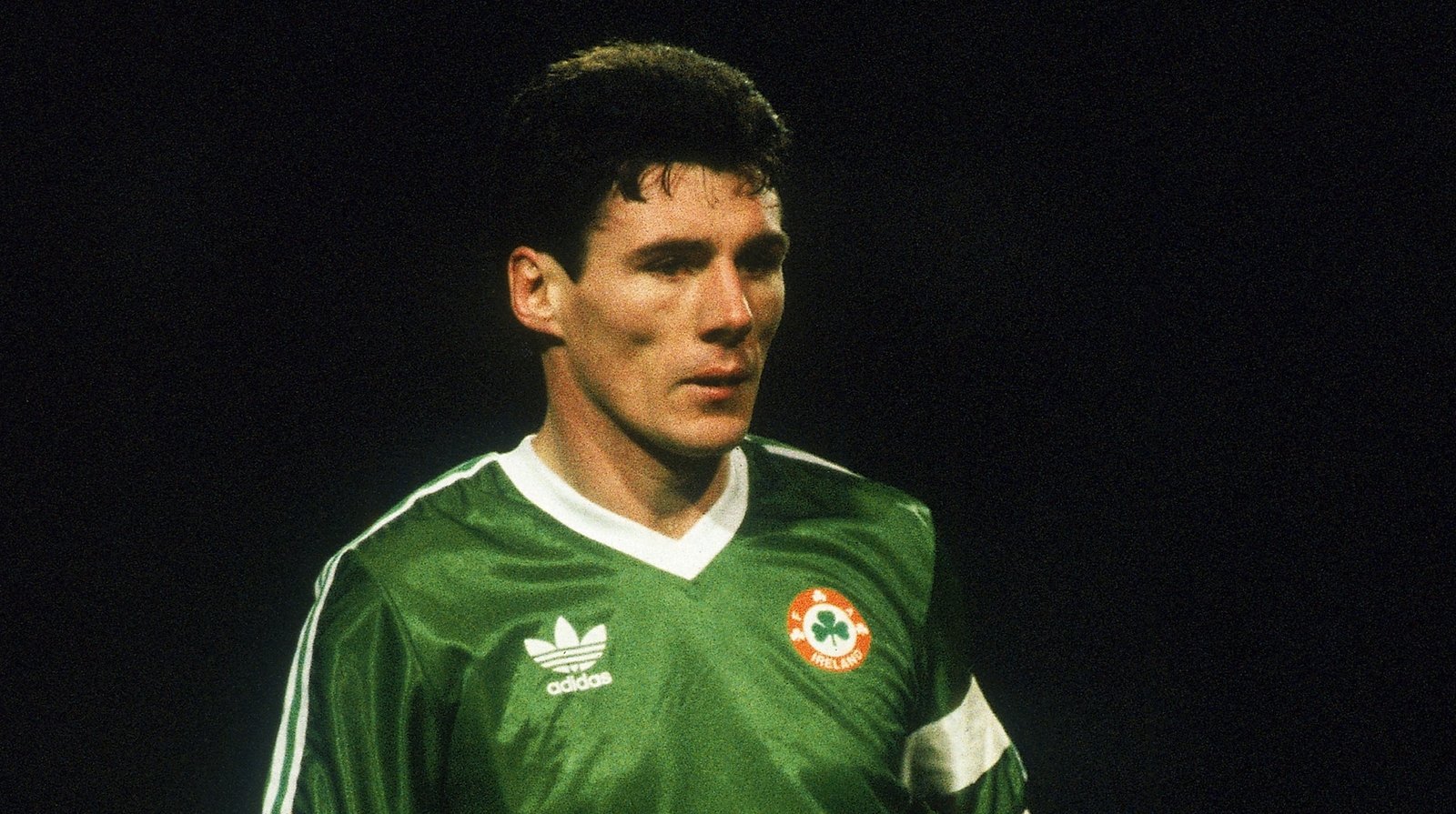 "But this was like a three-team tournament which was a little bit unusual but it suited Jack for what he wanted to do. It gave him a chance to have a look at all the players in terms of giving them opportunities without it being a wholly competitive game and that was a big help and I think that's why he was glad they accepted it."
While Houghton and Aldridge had been able to scramble back in time to take part in the Iceland trip, others were unable to.
The most famous and well-documented example, of course, is O'Leary. Not included in the squad initially, a number of withdrawals saw Charlton turn to the defender.
However, by this time O'Leary and his family had booked their summer holiday and ultimately chose not to curtail it. That did not sit well with the manager and Stapleton recalls a "bit of a hullabaloo about it" at the time.
"I knew what he said on the phone, it was going to be a long time before I got back, or if I ever got back with Ireland again," O'Leary says in The Boys In Green.
But O'Leary's absence from the trip also overshadowed the fact that the entire Liverpool contingent also missed out for different reasons.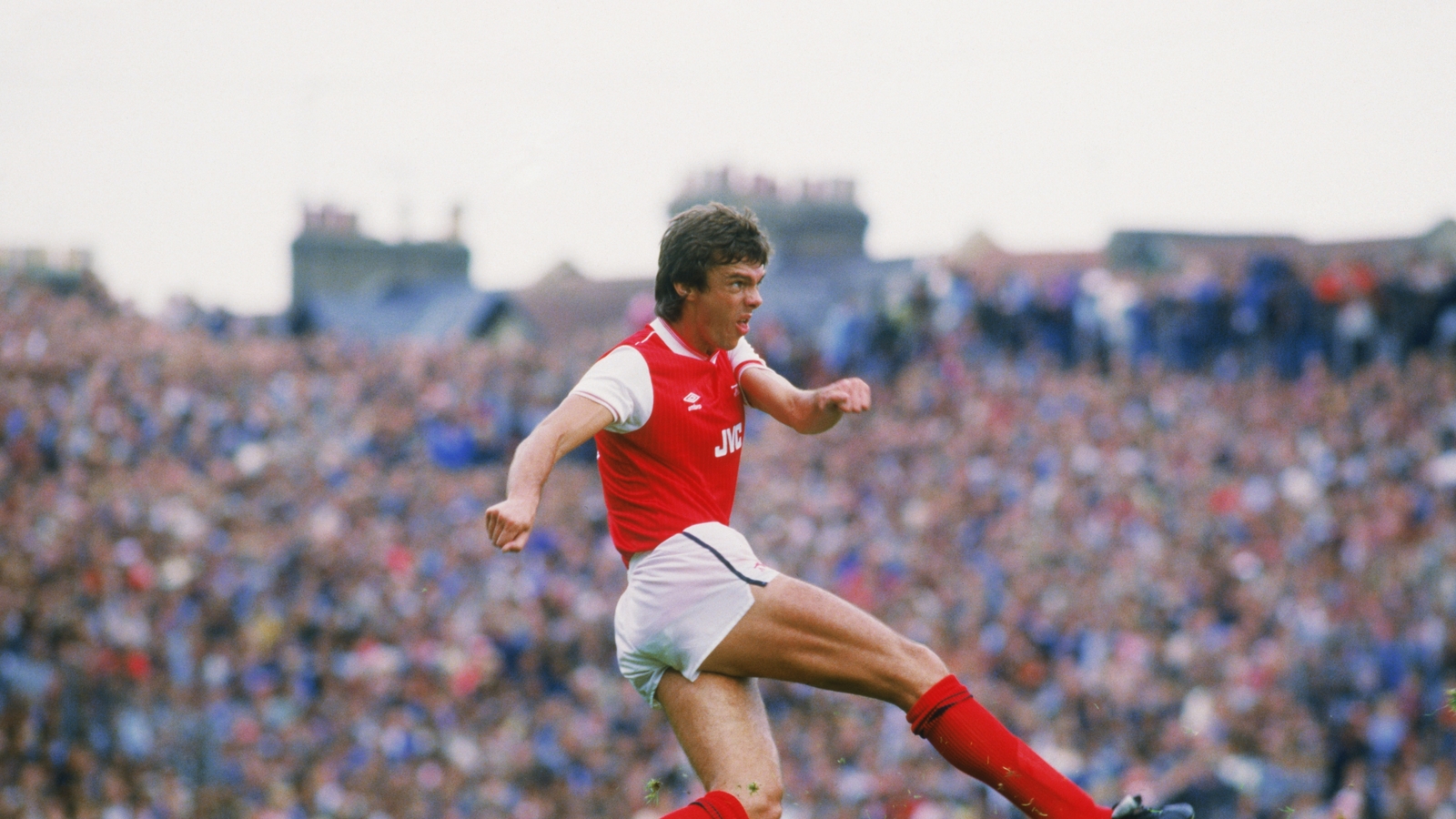 Beglin was among that trio alongside Ronnie Whelan and Mark Lawrenson and was always unlikely to accept a call up for Iceland due to an ankle knock sustained in Liverpool's title run that required recuperation.
"I wasn't going anyway because I was struggling. Carlton Palmer had hurt me at West Brom. He had done my ankle on the run in for the double," Beglin recalls.
"I played the rest of the game and my ankle was in bits. I had to get a lot of treatment and I even played a couple of games that I shouldn't have for Liverpool because I knew it was an important run in and I didn't want to lose my place in the side.
"So I was struggling with that and I finished the season and it wasn't right and it needed a rest, a proper rest and I was always going to pull out once I knew about the Iceland trip. I wasn't going to go.
"I said it to Kenny Dalglish (Liverpool boss at the time) that I can't play. But I was also told by the physios that it had to be rested.
"As for Ronnie and Lawro, I can't speak for them but I know we had a really tough campaign. I'd played 54 of the 63 games that season and I was really feeling it at that stage when we played the [FA Cup] final at Wembley against Everton so I think the lads were keen, rather than be part of Jack's launch and get the feel for everything, we would just basically have a rest.
"I think that was the decision and I think there was an influence from the club as well."
O'Leary's decision not to travel had not sat well with Charlton and it seems a similar feeling existed briefly in regards to the Liverpool absentees.
"I heard at the time it hadn't gone down well," says Beglin, although as we'll touch on later, the Liverpool trio were brought quickly up to speed later in the summer after the Iceland Triangular Tournament.
But this tournament would see one fresh face joining up with the squad for the very first time and like Beglin, this up and coming young Arsenal striker would have a funny introduction with Charlton in the vicinity of an airport. Enter Niall Quinn.
"When I got called up, I went to the airport hotel. It was a summer tournament so I brought my car," Quinn tells us.
"I had bought my first ever car and I came on the boat and went out to the airport hotel where we were meeting up and Jack Charlton was queuing up to check in and the press kind of nabbed him.
"I was trying to catch his eye or whatever and jokingly as it turned out, but I didn't know it at the time, turned around and said over my shoulder, 'We didn't pick him did we' to [assistant manager] Maurice Setters.
"It was his way of welcoming me, his way of saying hello I guess, and I was there in the queue thinking, 'Jesus, was it the Under 21s [that called me up] because in those days it was a letter, the club got a letter. There was no phonecall or text, it was a letter to say, 'Your player has been selected to turn up'. So the club told me about it. I didn't see the letter and when I was in that queue, I honestly had a moment where I thought, 'I must be in the Under 21s, the club have got it wrong.'"
Fortunately for Quinn, it was a joke, and he would be boarding the plane to Reykjavik alongside Houghton, skipper Stapleton and a host of other squad members like Paul McGrath, Packie Bonner, Kevin Moran and Aldridge who would be key cogs in the machine for the next eight years of highs.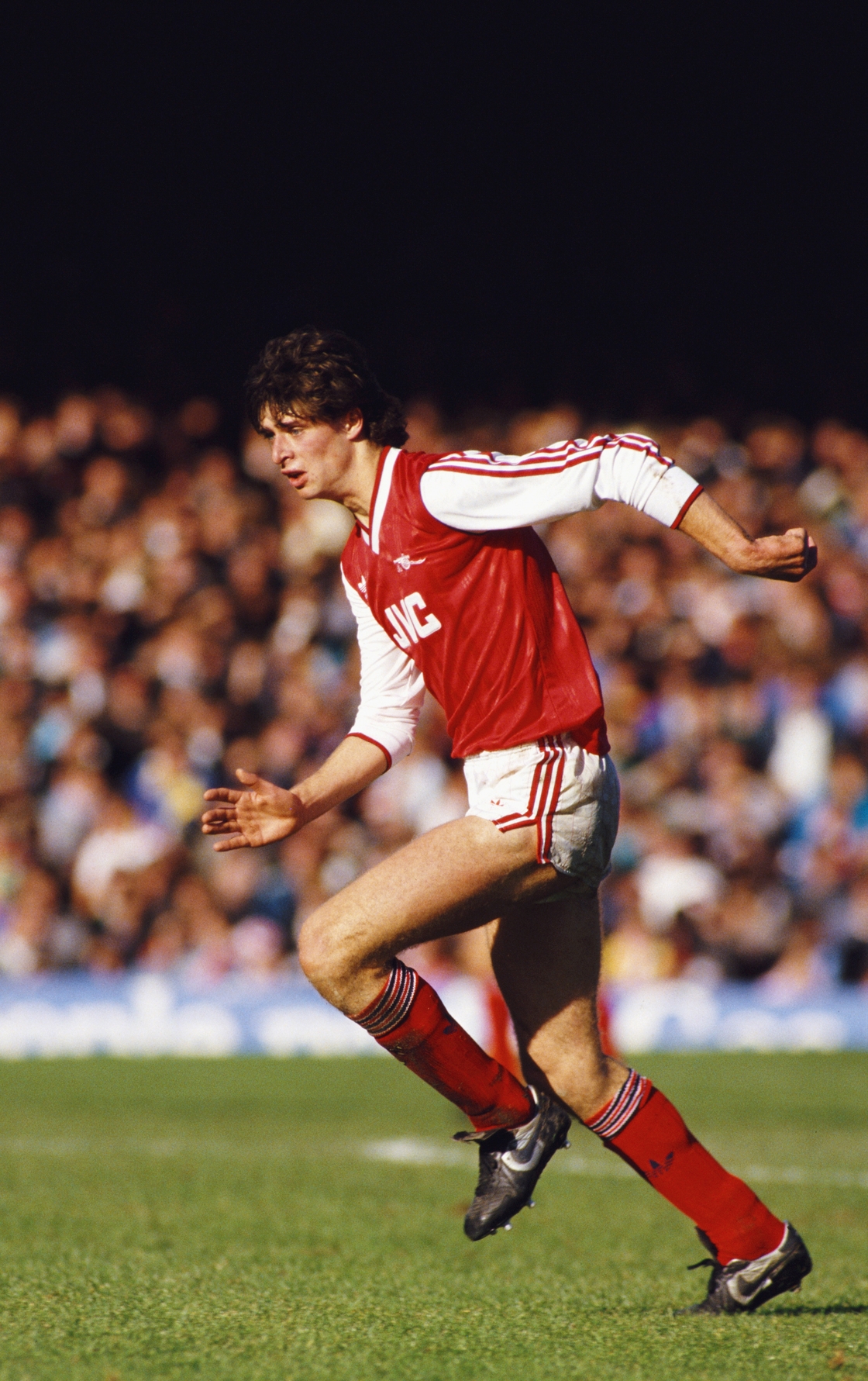 The last minute and low–profile nature of the Iceland Triangular Tournament meant it didn't get much media attention back home nor draw big crowds at the games themselves.
But in the meantime, the Irish side had boarded the plane and touched down in Reykjavik.
"It was all fresh and new – I'd never been to Iceland before for one so that was an eye opener," says Houghton.
"I remember we flew in and got to the airport and I remember Jack saying to us, 'You better get some beers for the room because one, it doesn't get dark until about two in the morning and it only stays dark for two hours.
"We were like, 'What?!' We'd never experienced that before. And the other thing over there, the beer's non–alcoholic so he said, 'You might need a couple of beers to get off to sleep.'"
As Stapleton recalls, their hotel wasn't far from the airport, towards the outskirts of the capital.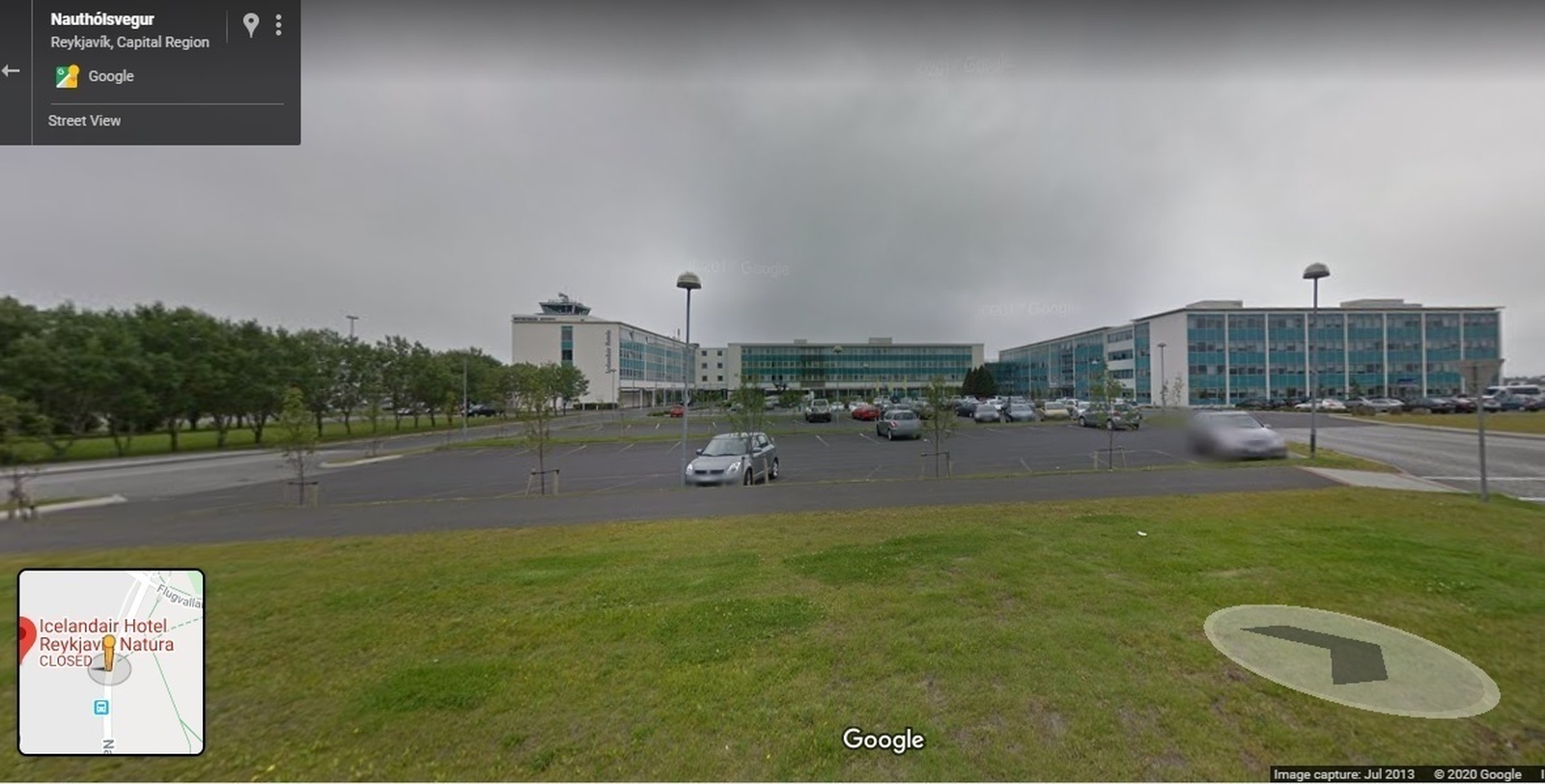 "Reykjavik, if you've ever been, at that particular time wasn't as big as it is now but we stayed in the main hotel," he said.
"I think it was the Loftleidir (latterly known as Icelandair Hotel Reykjavík Natura) and that was just on the edge of Reykjavík the city."
Relative newcomers like Houghton and fresh faces like Quinn had to get used to the senior international squad life behind the scenes, with the two sharing with Aldridge and former Liverpool forward Michael Robinson respectively.
"David O'Leary was the only [Irish player] who was at Arsenal," says Quinn of settling into what was and traditionally still is a welcoming Irish squad environment, adding that he had only met Stapleton and Liam Brady (who didn't feature in Iceland) briefly when he was a kid.
"But Dave famously wasn't on that trip as you'll know so I was on my own in many respects. I was too young and nervous to join in and stuff like that.
"I just wanted to get out there and do my bit. But the players were very good. Pat Byrne was in the squad at the time and Liam O'Brien, they were really nice."
There were also brief opportunities to see the tourist attractions that Iceland has to offer.
"You go to see the sights, the geysers, the volcanic rocks and what have you, so there was plenty to do if you wanted to go and do it," Houghton adds.
"Personally, I just wanted to relax and get the preparation right for the games to be honest."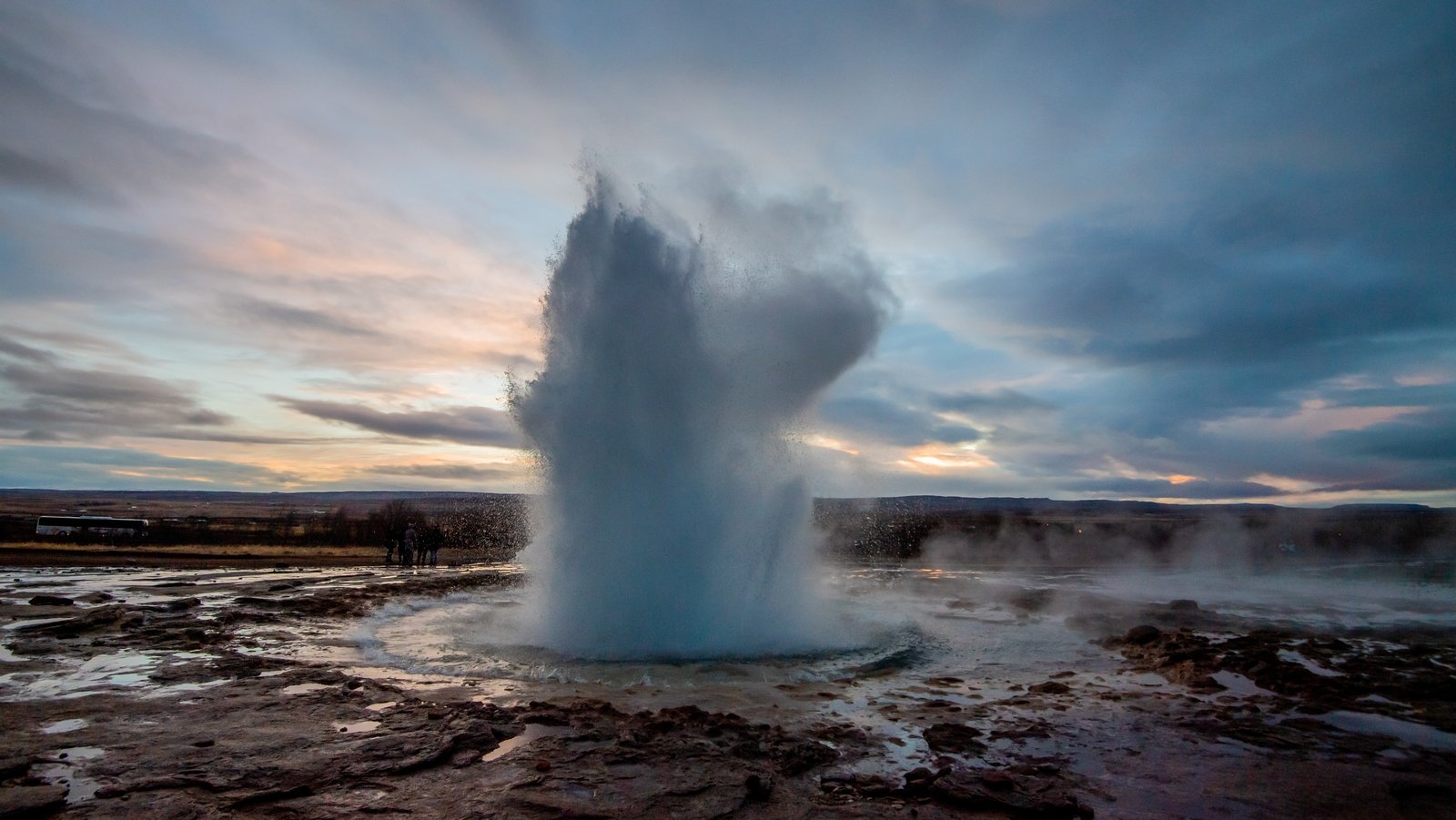 Amidst that mix of team bonding, there were light but detailed training sessions when it came to set pieces and other key building blocks, between two games in quick succession.
Hosts Iceland would be first up for Ireland on 25 May, followed by the second and final fixture against Czechoslovakia two days later.
The opener would see an attendance of 4,246 at Laugardalsvöllur, Iceland's national stadium which featured that dreaded atmosphere killer – a running track around it!
Few journalists were there given the low–profile but fortunately, the footage of Ireland's goals and an Icelandic match report provide some good background details.
Charlton named Packie Bonner in goal for his 11th cap since making his international debut in 1981.
The defence consisted of Chris Hughton, John Anderson, Mick McCarthy and Kevin Moran. Paul McGrath started in midfield alongside Houghton, Tony Galvin and debutant Mick Kennedy who would have an impact over the next 90 minutes... and more as we'll find out.
We need your consent to load this YouTube contentWe use YouTube to manage extra content that can set cookies on your device and collect data about your activity. Please review their details and accept them to load the content.Manage Preferences
Up front Stapleton captained the side with Aldridge partnering him. On the opposite side, Arnor Gudjohnsen, father of future Chelsea and Barcelona striker Eidur who was aged seven at the time, led the line for Iceland. As a brief aside, nine years and 11 months after this game, father and son would make history when the latter would come on as a substitute for his dad in an international fixture.
Arnor would score five minutes before half–time for the hosts. But it was an equaliser because Charlton's Irish had struck first on 34 minutes thanks to a well–taken goal from McGrath, which coincidentally was the Dubliner's first for his country.
A free–kick is crossed in from the right flank by Houghton and is headed down by Galvin to McGrath who sweetly smacks it in on the volley with his left foot.
However, the game was still locked at one goal apiece heading into the final 10 minutes and Charlton still in search of a first win as an international manager.
Thankfully, Gerry Daly intervened on 85 minutes. Again, it came from a set piece, this time from a corner.
An Iceland defender clears it initially before the ball falls for Daly outside the box. His first attempt cannons off bodies but fortunately, it rebounds back to him and his second attempt is straight at goalkeeper Bjarni Sigurdsson.
A little bit of luck for Ireland ensues in the following milliseconds as the keeper makes a mess of it and allows the ball to squirm past him and into the back of the net for Charlton to taste his first victory.
By this time, Quinn who had been on the bench had come on to make his senior debut at around the same juncture that Ireland scored the winner.
"I came on in the last few minutes and I missed a good chance and I didn't think I'd get another chance," says Quinn.
"I do know I was really disappointed that I didn't put the chance away. I got one chance and the goalkeeper was off his line and I think I tried to chip him and mishit it when I maybe should have took it on a little bit further."
However, other than the pub quiz style answers that emanate as the legacy of this match, the late Mick Kennedy's involvement is arguably the next most famous output from the fixture.
Like Quinn, the Salford–born midfielder was making his Ireland senior debut having played at Under–21 level previously.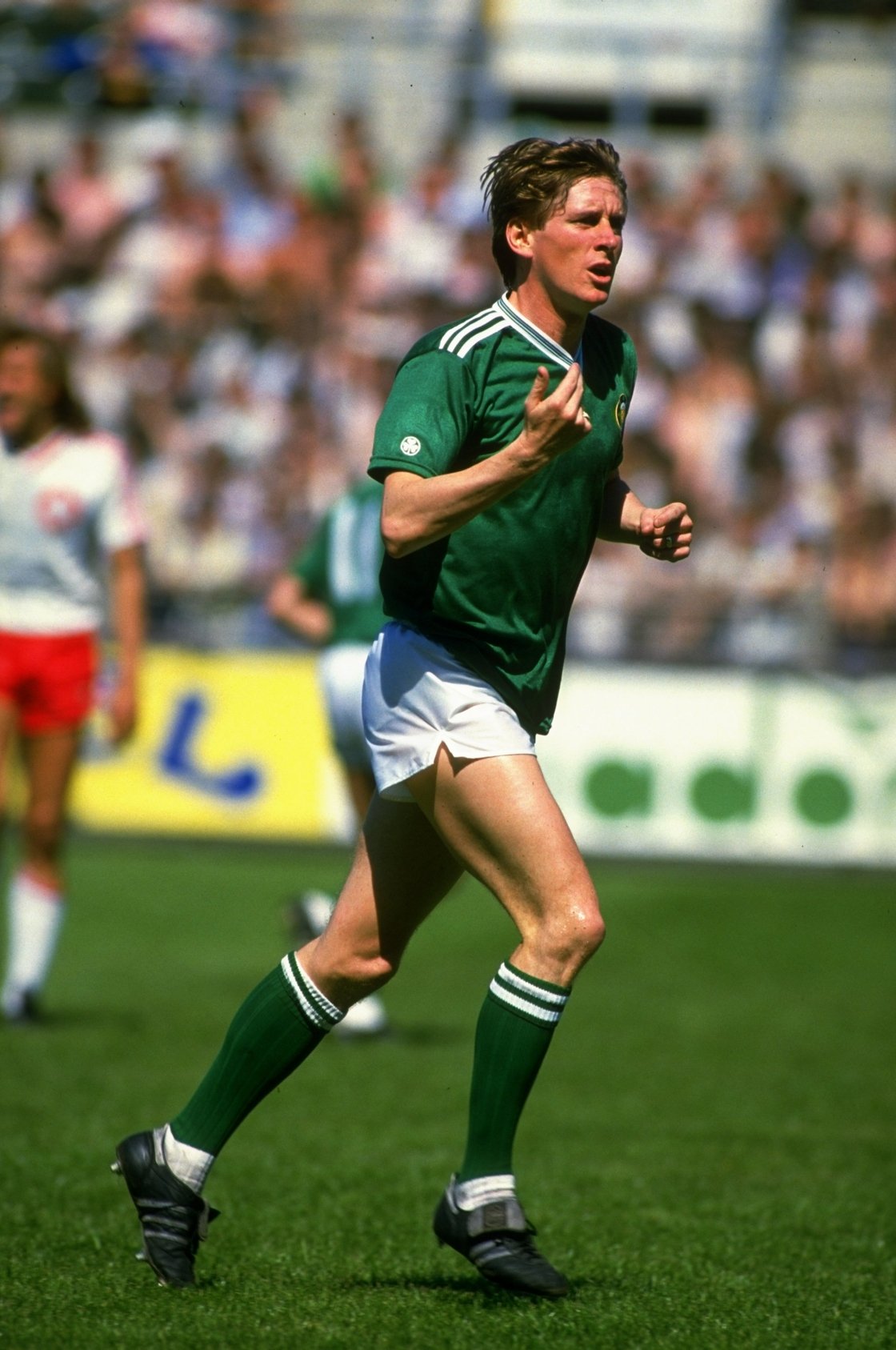 The then Portsmouth player wasn't the type of player to hold back and during the match Kennedy "famously elbowed a guy and put his nose off nearly" according to Quinn's recollection.
"The Iceland game certainly was a feisty one," Houghton agrees.
"They were quite aggressive so we had to be aggressive with them. It turned into a very aggressive game."
The bad blood didn't stop at the final whistle either.
"It got a bit heated afterwards," Houghton continues as he remembers one or two of the Iceland side "taking umbrage" with Kennedy for what had happened on the pitch.
"Because normally you have a meal together but that didn't quite work out the way it should have. It carried on in the team hotel afterwards."
They only had a couple of days to recuperate from those shenanigans before facing Czechoslovakia at the same venue. Houghton, who says he was not fazed by the quick turnaround between games, was one of the few to keep his place in the starting line up while Kennedy would come on as a sub in his second but last ever appearance for Ireland.
John Anderson, Galvin and Aldridge would also retain their starting spots, as did the defensive partnership of Big Mick and Kevin Moran and Paul McGrath in front of them.
As Stapleton points out, Charlton was using the trip to try out different players and while the experienced captain began the game on the bench, youngster Quinn would make his first start.
However, the kick off would be unlike anything most footballers would experience in front of a very modest 1,000 attendance. Indeed, while Ireland won the toss, it was a certain Hólmfríður Karlsdóttir, winner of the previous year's Miss World and an attendee at the '86 edition who got the ball rolling so to speak.
"This is my party piece when I talk about that trip," Quinn says.
"Miss World had just taken place the weekend before and it was Miss Iceland who came back and kicked the match off with me.
"So on my full debut and my first touch, I kicked off with Miss World!"
With Charlton ringing a few changes, Gerry Peyton replaced Bonner in goal, Quinn's roommate Robinson would be called upon and Pat Byrne would also start.
Houghton recalls it as a match with a lot more football played and "less intimidating" in comparison to the feisty first game.
Like Ireland, they had also missed out on that summer's World Cup. And once again, with 10 minutes to go Charlton's side were level with the opposition, this time with the match scoreless.
By this time, Kennedy, Stapleton and Daly had come on for Anderson, Quinn and Robinson respectively during the second period.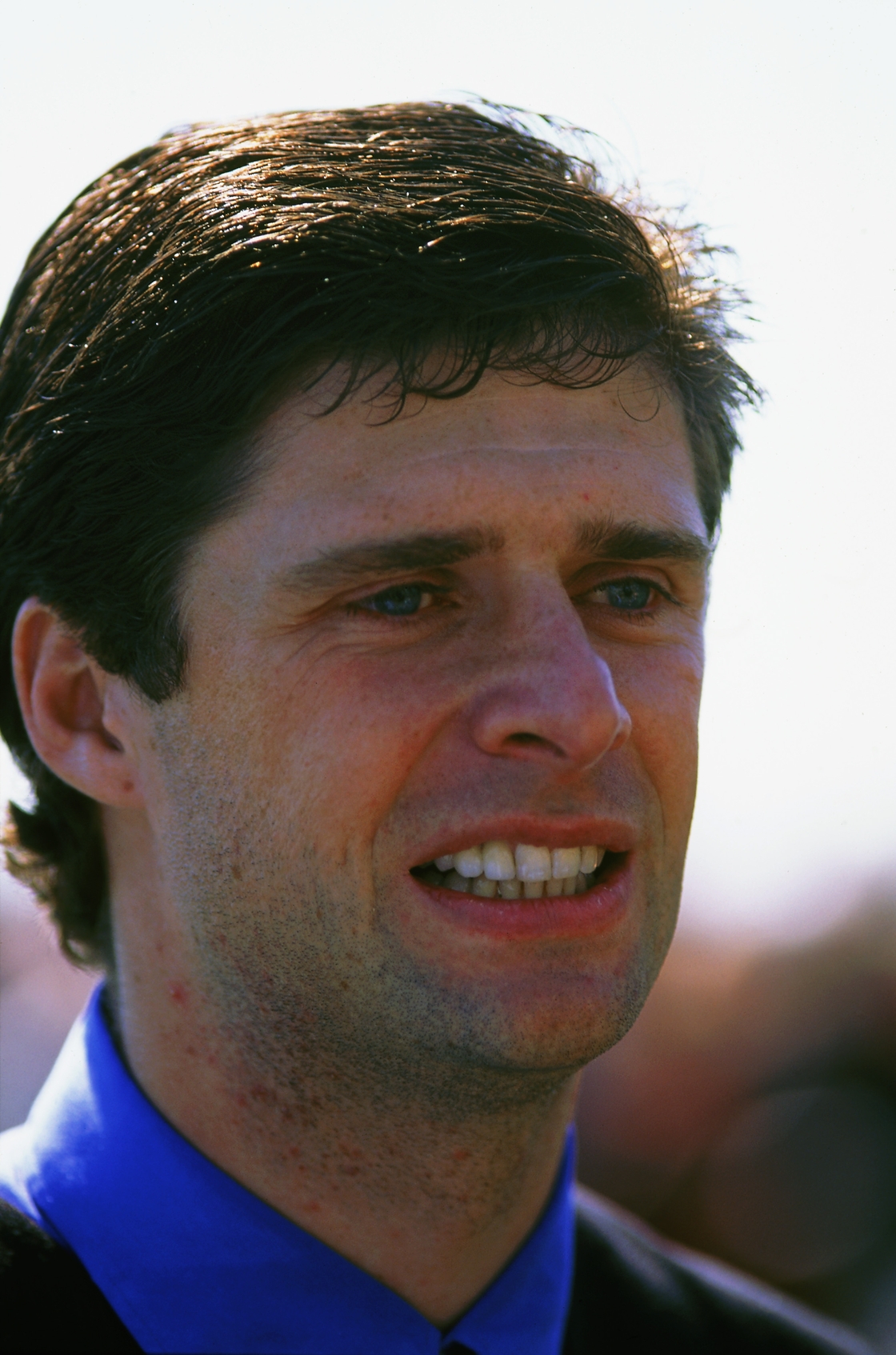 "Before I'd come on, John Aldridge had an opportunity to score. He got a penalty," Stapleton says.

"The game was pretty competitive – obviously there weren't very many spectators – but the penalty was saved.
We need your consent to load this YouTube contentWe use YouTube to manage extra content that can set cookies on your device and collect data about your activity. Please review their details and accept them to load the content.Manage Preferences
"Later, I came on with about 20 minutes to go. I remember getting a through ball and John was on my right and was screaming for me to slip him in.
"But I decided to have a go myself and I got a decent strike on the ball and it flew past the goalkeeper. So that's about as much as I remember of it!"
And there it was, a 1–0 win with a goal on 82 minutes. The Republic of Ireland had won a senior international tournament for the first time.
Of course, given the nature of the Iceland Triangular Tournament, there wasn't much more than polite celebration afterwards nor room for sentiment.
"But I do know it was the first time we'd ever won a tournament," Houghton ventures.
"It was quite unique if you like. I don't think we'd won one before so if you look through the record books, it was the first time we'd won even a triangular tournament as such.
"But there was no jumping up and down. You've got to remember that this is at the end of a long and hard season. A lot of lads had looked forward to getting on holiday. That's what a lot of people don't realise.
"It was only a short window from finishing to getting ready for the following season and you want to have a break."
Other than club duties, the Euro 88 qualifiers were getting ever closer and that meant the absenetees from the Iceland trip would need to be brought up to speed.
With O'Leary out in the cold, the Liverpool lads would have to be put through their paces as Beglin recalls.
"The season had begun and the main squad were all summoned to Lilleshall," he explains.
"Basically, I felt it was like they were concentrating on the Liverpool boys because in Iceland we'd missed out a lot on what he liked to do on set pieces.
"At Liverpool, we would just get instructed before we went out as to what we were doing. We didn't spend hours doing this and that on set pieces.
"But Jack was into it a bit more. So we had a bizarre session down at Lilleshall where myself, Mark Lawrenson and Ronnie Whelan had to familiarise ourselves with all the various set pieces, where to be and when.
"And while we were doing it, and Maurice Setters was involved in it, Jack was off practicing his golf swing or his fishing stroke. He had some sort of stick and he was just basically letting us get on with it. He just wanted to bring us up to speed on everything.
"But I always remember when we played that first qualifier in the Heysel Stadium in Brussels, myself and Ronnie, we were left on the bench.
"But luckily for Ronnie and I, and I'm not trying to blow my own trumpet here, we were brought off the bench and we made a difference."
Ireland would start that Euro 88 qualifying campaign with a two–all draw against a strong Belgium side thanks to Liam Brady's stoppage time penalty.
A home draw with Scotland would follow the next month before Lawrenson's crucial winner in the return fixture in Glasgow in February 1987 put Charlton's squad in a promising position.
The rest as they say is history as Ireland reached the promise land of a major tournament for the following year.
Sadly, Beglin could not play his part from 1987 onwards due to a horrible injury suffered at the start of that year, although he followed the team's journey from afar.
But for those who went to Iceland, how crucial do they view the few days spent there in the grander scheme of things that happened in the years to come?
For Houghton, while Iceland was helpful, he sees the major shift forwards as the aforementioned Scotland qualifier away from home.
"For me, the big change and where it really changed for us was Scotland away in the Euro qualifiers," he says.
"When we beat Scotland up at Hampden, for me that's the definitive game. If I look back, that was the one that changed it for me."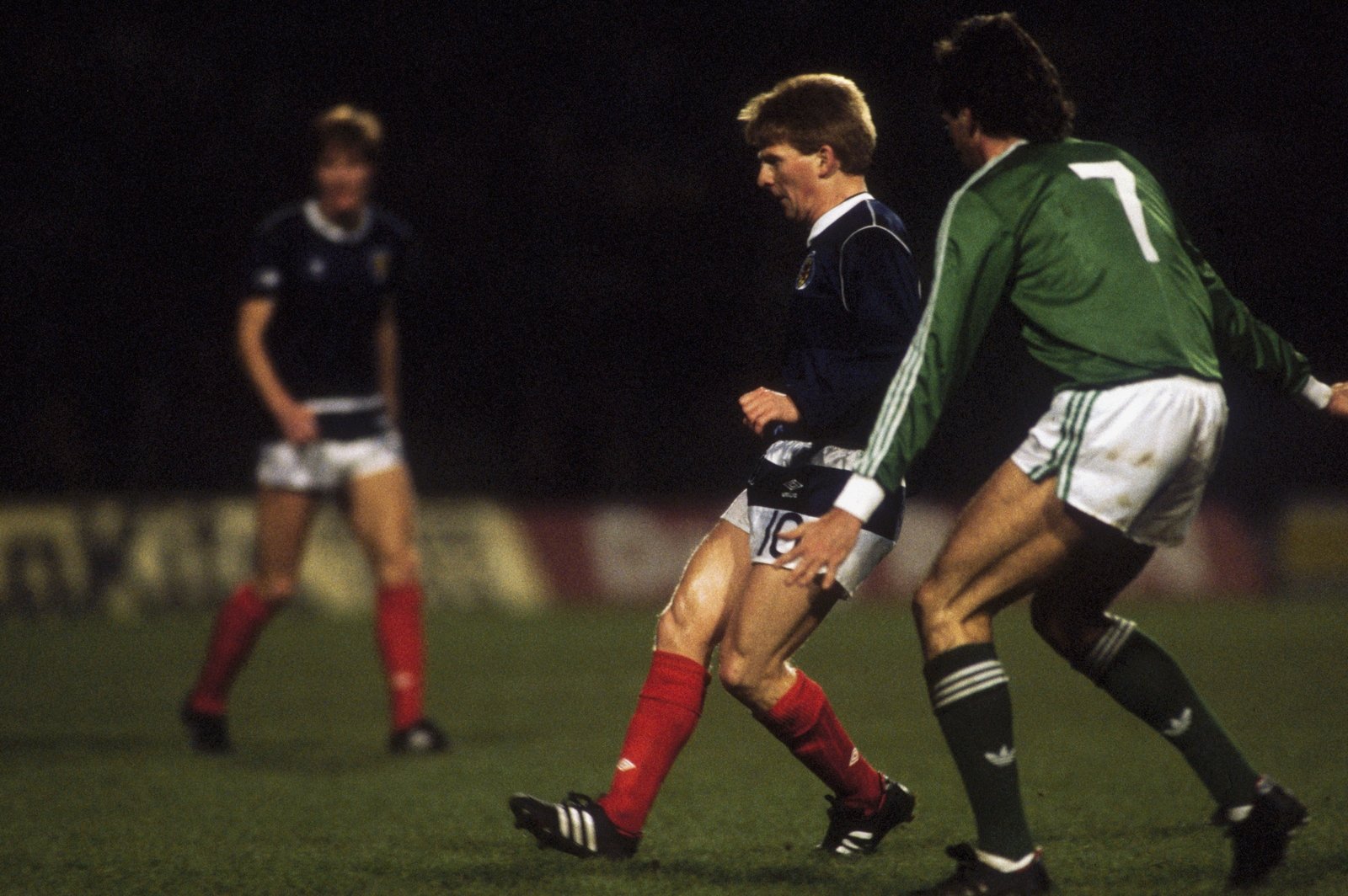 Stapleton believes the Triangular Tournament's main benefit was giving Charlton the scope to test out players and tactics that would be instrumental on the qualification road.
"I'm sure it helped Jack to look at people and give him an assessment of whether they were going to be included in his future squads when the tournament games started to come up," he says.
"David [O'Leary] wasn't named in the squad for quite a while after that. Certainly, he didn't make any of the squads for the European Championships and the other lads who'd pulled out, they did [make it in].
"I think that will give you an indication that Jack wasn't really looking at David as being one of the players he wanted in his squad."
The final word goes to the new boy. Iceland was where it all began for Quinn as an Ireland international who would go on to break Stapleton's goal–scoring record before Robbie Keane obliterated it.
"After [Iceland], when we came home, everybody was quite happy with the way things went but it kind of became bigger afterwards," he says.
"Because we still had our difficulties. I say this to many people but it's only during the next qualifying campaign when we played a friendly against Brazil and beat Brazil, that's when things stared to change visibly.
"I noticed even taxi drivers were honking horns when you'd be walking by and give you the thumbs up.
"Before that, they'd be shouting abuse at you out the window and I put an awful lot down to that day against Brazil."
But on a personal level for the target man, "the way things had gone [in Iceland], I knew I'd get another shot at it at some stage."
That he and Big Jack's army certainly did!