On Saturday, Cork City announced that they had taken the decision to stop paying players and staff from next week as a result of the "difficult and uncertain times" resulting from the impact of the coronavirus.
League of Ireland matches will not resume until 19 June, at the earliest, leaving many clubs in difficult predicaments.
Cork City manager Neale Fenn joined the RTÉ Soccer Podcast to discuss how he and the club have been trying to grapple with the situation.
"It's not a good situation," he said
"The club have tried to come to a solution but obviously with the date being put back to June the 19th, we found that we couldn't sustain the wages that we had to pay and with no income coming in, then it's very difficult to be able to generate the money to pay the players.
"So [it's a] horrible situation but obviously there are a lot of other people in bad situations throughout the country and throughout the world at the moment."
Similarly to other clubs, Cork City have had to adapt to changing schedules and current restrictions as they try to keep their squad in shape for a return to action at an uncertain point in the future.
"They've been given their programmes. Originally when we first had our game called off against Bohs, we had the date of March 29th that we were more or less working to," said Fenn.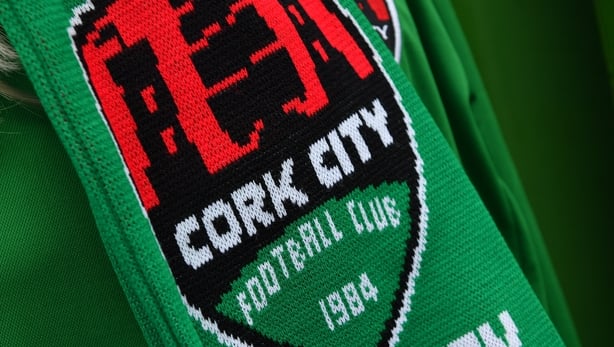 "We got another date of June the 19th so it has been adjusted and it is a difficult time. 
"The players want to train, they want to be out there training but obviously we can't bring them in.
"So they've been doing their own little individual bits and reporting back to us. But again, with the June the 19th deadline, it seems like a long way off even now for the players to try and get around that that's when your first game is going to be. So it's a difficult time definitely."
Fenn also added that after the prolonged collective training absence, they will have to undergo another pre-season in advance of their first game back.
"I think we're definitely going to have to bring them in for at least a month anyway and do a pre-season," he said.
"That all depends on when we can bring them back in collectively. Pre-season matches will probably have to be arranged but again I don't know - I don't know what the situation is - but it's something that's never happened before.
"We're just trying to get our heads around it and work out the best way and I'd imagine all managers in the league are the same."
You can listen to the podcast here, or on iTunes or wherever you get your podcasts.