Liverpool publicly (Jurgen Klopp)
"I've said before that football always seems the most important of the least important things. Today, football and football matches really aren't important at all.
"Of course, we don't want to play in front of an empty stadium and we don't want games or competitions suspended, but if doing so helps one individual stay healthy – just one – we do it no questions asked.
"If it's a choice between football and the good of the wider society, it's no contest. Really, it isn't."
Liverpool privately
"We only need six more points! It's just two games lads, two games to end 30 years of waiting!"
"Giz a game lads, giz a game. We'll play anyone. Six points that's all we need, six more points.
"What if we get them for speeding? Six points are six points right? We're the champions. Six points lads, please!"
Manchester City publicly
The reigning Premier League champions have been quiet on the whole when it comes to coronavirus.
They issued a short statement to confirm the postponement of their games with Real Madrid and Arsenal and wished former assistant manager Mikel Arteta a speedy recovery after it was confirmed that he had tested positive for coronavirus.
Manchester City privately
"Hahahahahahaha.
"Breathe.
"Hahahahahaha. We're still the champions, we're the only team that's won a trophy this season and did we mention that we're still the champions? Because we are. The champions that is.
"Oh and good luck to UEFA in kicking us out of the Champions League.
"Hahahaha."
Leicester City publicly
"Leicester City Football Club can confirm that, as a precautionary measure, three members of its first team squad have undertaken a period of self-isolation following recent medical advice.
"All three players were subsequently advised by NHS 111 that their symptoms were consistent with common seasonal illness and that a seven-day period of self-isolation was appropriate as a precaution. There was no recommendation that further testing would be necessary. The Club is in regular contact with the relevant players, whose symptoms remain mild and self-manageable."
Leicester City privately
"In the interests of public safety and for sporting integrity, we believe that the league should end now and the table stand as is.
"What's that? We're somehow still in third after a horrific drop in form and still in the Champions League places. Well yes that's eh….a happy coincidence.
"Let's just call it a day and say no more. Anyway have you any idea how hard it is to get Jamie Vardy to self-isolate? He's already down to his last crate of Red Bull and won't stop talking about corona-parties."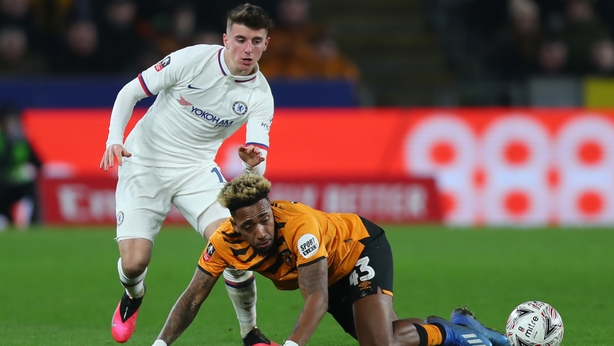 Chelsea publicly
"Chelsea men's team player Callum Hudson-Odoi had a positive test result for Coronavirus returned this evening.
"Chelsea personnel who had recent close contact with the player in the men's team building will now self-isolate in line with Government health guidelines. These will include initially the full men's team squad, coaching staff and a number of backroom staff."
Chelsea privately
"Okay, we've got one confirmed case but with strict isolation and protocols, we'll get the message out there that we're taking this seriously and…..wait is that Mason Mount?
"That is! That's Mason bloody Mount in the park with a load of kids, and for some reason Declan Rice, and they're all playing football.
"Right time for plan B. Get Chopper Harris and John Terry on the phone. Time for Mason to be 'reminded of his responsibilities."
Manchester United publicly (Ed Woodward)
"While it is disappointing to see the season paused, we recognise there are bigger considerations as part of the need to help slow the spread of coronavirus."
Manchester United privately (Ed Woodward)
"Oh perfect, just bloody perfect! And just when we were starting to play well. I bet I get the blame for this too, it's always Ed's fault!
"That's be another excuse for Pogba not to turning up to training too. He'll be 'self-isolating until Madrid come in for him in the summer.
"Poor Ed. Why doesn't anyone ever think of Ed?"
Wolves publicly
"The ongoing protection of our employees and fans during the coronavirus (COVID-19) outbreak is our number one priority, and we hope our supporters understand our decision at such a critical time.
"The period of closure will be reviewed regularly and communicated with supporters via wolves.co.uk and @WolvesHelp on Twitter, and we will continue to offer online or phone services where possible. All Wolves staff who are affected by this decision will continue to be paid in full throughout the temporary closure."
Wolves privately
"How can we be expected to choose? Alright so we're two points off what could be a Champions League place but....Aston Villa are in the relegation zone. Finish things now, we get Europa and they go down. Play on and they might get out of it, even if we do finish fifth."
"It's like Sophie's Choice over here."
Sheffield United publicly
"The coronavirus pandemic is evolving hourly and affecting all of our lives in small and large ways. Sheffield United is committed to keeping our fans, staff and your families informed as facts become known to us.
"This is a clearly rapidly evolving situation and the measures which we have taken so far are part of a collective effort to combat the virus. We know you understand that the protection of public health is the priority above all else and will join us in following best practices."
Sheffield United privately
"It was the McGoldrick goal wasn't it? That was the sign. After so long without one, the seventh seal has been broken and now the plague-times are upon us."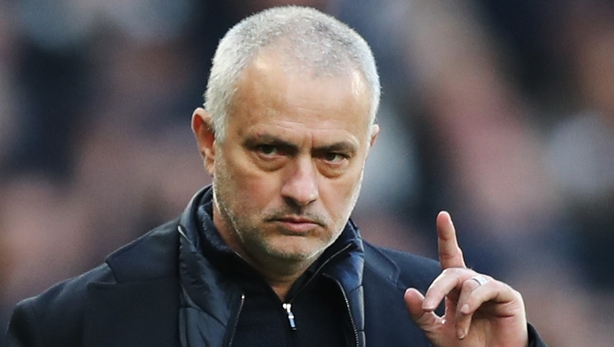 Tottenham publicly
"Our Premier League home fixtures against Manchester United and West Ham United, as well as our home WSL fixtures against Birmingham City Women and Chelsea FC Women, Women's FA Cup tie at Arsenal, Premier League 2 fixture at Arsenal and Under-18 Premier League fixtures away at Aston Villa and at home to Arsenal, have been postponed and will be rescheduled."
Tottenham privately
"This is it! This is the chance! Get out Jose's contract and check for a pandemic clause. There's got to be a way to get him out now. Maybe if we get him to self-isolate for a year or so."
Arsenal publicly
"Our London Colney training centre has been closed after head coach Mikel Arteta received a positive COVID-19 result this evening.
"Arsenal personnel who had recent close contact with Mikel will now self-isolate in line with Government health guidelines. We expect this to be a significant number of people from Colney, including the full first-team squad and coaching staff."
Arsenal privately (Arsenal Fan TV)
"I'm sick of it Robbie, I'm just sick of it, it's an embarrassment blud. It's all Wenger's fault. We have to get him out of the club Robbie."
"But Wenger's been gone for a year-and-a-half and this is a new virus that's emerged from China."
"Excuses Robbie! Excuses! Wenger's got to go!"
Burnley publicly
Burnley Football Club welcomes today's Premier League statement to postpone all Premier League and Academy games, as a result of the ongoing Coronavirus epidemic.
Burnley Football Club will continue to act upon the government and Premier League advice on the outbreak and take steps to ensure the wellbeing of staff, players, supporters and general visitors to the club.
Burnley privately
Burnley Football Club wish to announce positive news in the fight against coronavirus COVID-19.
Initial experiments in which first team manager Sean Dyches glowers and whispers menacingly at the virus have yielded positives results and points a way towards a possible vaccine.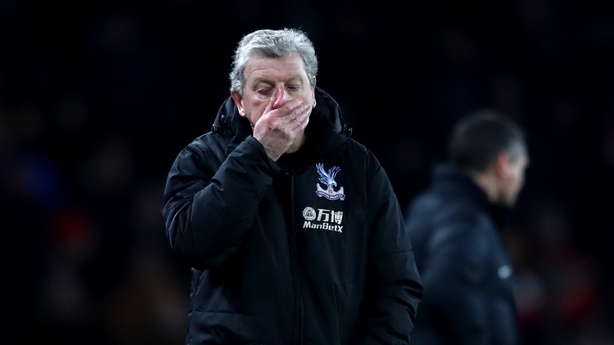 Crystal Palace publicly
"Following the suspension of Crystal Palace fixtures until at least April 4th, the following advice has been provided with regards to ticketing refunds for the first-team and Palace Women.
"Supporters who have purchased tickets for away games at Bournemouth and Liverpool are able to obtain a full refund if they are unable to attend the rearranged fixtures."
Crystal Palace privately
"Protect Roy! We need exclusion zones, we need safety buffers, we need hand sanitizers everywhere, we need social distancing like you've never seen! We're somehow 11th in the league, we've got to do whatever we can to protect the manager."
Everton publicly
"Everton Football Club can confirm that one member of the Everton first-team squad reported a high temperature last night and is now undertaking a period of self-isolation for seven days.
"In line with Government guidelines no other players are self-isolating at this stage but the Club's USM training facility has been closed as a precaution and staff, including players, have been advised to stay away from all Club sites until further notice."
Everton privately
"Write it off. Write it all off and we'll start again. A new season with a new manager who has had time to bed in with his squad and maybe got a few players in that he fancies, that'll do for us.
"Our stance has absolutely nothing to do with the team currently sitting on top the Premier League and we're confident that the Red S***e will be fuming that the interests of sporting fairness will be served."
Newcastle United publicly
"Newcastle United's next two first team matches have been postponed after the Premier League, EFL and Football Association announced a suspension of all professional games in the wake of the coronavirus outbreak.
"The Magpies were due to face Sheffield United in the Premier League at St. James' Park on Saturday, 14th March before hosting Manchester City in an Emirates FA Cup quarter final tie a week later on Saturday, 21st March."
Newcastle United privately
"Right then, here's a chance to make a few quid. Let's get those Sports Direct branded face-masks up on eBay and those bottles of Magpie Beaujolais that have been sitting in the club super-store for years can be repackaged as hand sanitizer.
"Great work folks, now there's half a dozen slabs of ale here and an empty fireplace so let's get busy."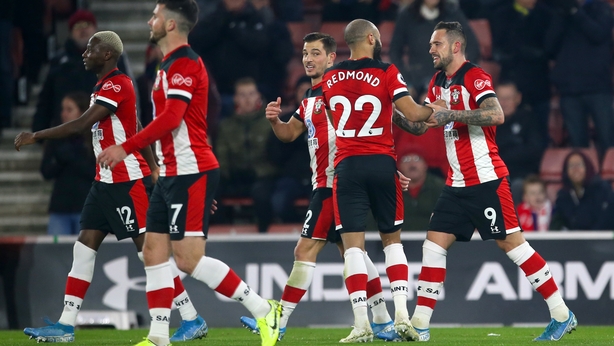 Southampton publicly
Southampton Football Club's game against Norwich City has been postponed, following the Premier League's confirmation it is suspending matches in light of the COVID-19 outbreak.
Saints were due to visit Carrow Road tomorrow, but Ralph Hasenhüttl's squad will now not be travelling after the decision was taken to put the season on pause, with the intention of games resuming from April 4th, subject to medical advice and conditions at the time.
Southampton privately
"Honestly, we've done so little of note this season that no-one's going to notice us. We could say that we've found a cure for the virus in Shane Long's boot-bag and nobody would pay the blindest piece of attention."
Brighton and Hove Albion publicly (chief executive Paul Barber)
"Everyone in the club is calm, realistic and respectful of the situation. People understand that we have to be seen to be doing the right thing generally.
"Players want to carry on training and be prepared to play games, we don't know yet whether that will be possible next month, but we have to be ready if it is. We'll keep working day by day as the situation changes, and we'll retain our professionalism all the way through."
Brighton and Hove Albion privately
"Alright so we haven't won a single game this year. Okay so we might be sliding towards the relegation zone in a manner that can only be described as a plummet and we may only have six points since January.
"But.....well no, there's no but. Close it down, shut it up, cancel the league or declare as it stands, it doesn't matter the only thing that does is the safety of our Premier League status, supporters."
West Ham publicly (vice chairperson Karen Brady)
"The PL hopes that an interlude of three weeks from will enable it to restart but that may well be dreamland.
"Perhaps scrubbing the European Championship could provide more time to complete the season into the summer but that is also a giant 'if'.
"What if the league cannot be finished?"
"As games in both the PL and in the EFL are affected, the only fair and reasonable thing to do is declare the whole season null and void. Who knows who would have gone down or come up if the games have not actually been played in full?"
West Ham privately
I mean come on now, if Karen Brady's statement is what they're willing to say publicly, it's hard to even imagine what they're at behind closed doors. I'm not saying that the West Ham board are making forbidden sacrifices to eldritch blood gods in order to have the season cancelled, but can we say with any certainty that they're not?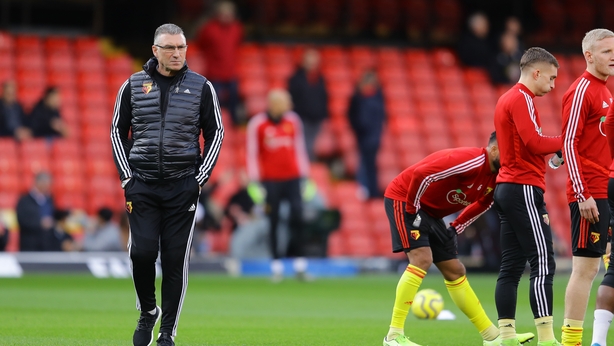 Watford publicly (Nigel Pearson)
"I don't think we had any great leadership last night, listening to the prime minister. I was totally underwhelmed by the lack of leadership and clear message.
"I heard one of the statements from the prime minister last night talking about listening, and that the decisions would be based on science and that there's no necessarily a greater risk with people being together at sporting venues. If that's based on science, fine, but that doesn't necessarily make sense to me.
"I wouldn't want our fans to be going into a situation where they are fearful of contracting something that could possibly affect either themselves or a member of their family."
Watford privately
Seeing as the Watford manager is already willing to call out Boris Johnson for a lack of action, you can be sure that Pearson is putting together plans of his own, plans that he just can't trust to anyone.
This is, after all, a man who fought a pack of wild dogs in the Carpathian Mountains and who once challenged a journalist to see if he's flexible enough to bury his head in the sand like an ostrich.
The Watford manager almost certainly has a daring and perhaps slightly daft plan to take on Covid-19 personally, we'll just have to wait for his next autobiography to find out about it.
Bournemouth publicly (Eddie Howe)
"It's been such a strange time, something you can never foresee at the start of the season or even a couple of weeks ago, never foresee what would have happened. Of course football stops and has stopped.
"I personally think it's the right decision. I think now we have to make sure that everyone's health around the world takes priority."
Bournemouth privately
"Get it back on! We're level on points with Watford and West Ham and karma's going to make sure that West Ham finish in the bottom three anyway, so we're golden.
"We're starting to look decent too. Seven points from the last six games and we should have had a point from Liverpool, let things go the distance and we'll make it."
Aston Villa publicly (sporting director Jesus Garcia Pitarch)
"If the peak of the coronavirus is to occur in May, no one thinks of a competition in which players, coaches, health personnel of the club will continue to appear every day, there are clubs that do not see an option that the competition possibly resumes on June 30.
"The most reasonable solution if the League has to be stopped is that there are no relegations. There is a certain unanimity that there should be no relegations."
Also Aston Villa publicly
"The views attributed to Mr Garcia Pitarch in the Spanish media are not those of Aston Villa. Now is not the time to be speculating about future arrangements for Premier League football this season."
Aston Villa privately
"Jesus, Jesus! You're not supposed to actually say it out loud yet. Have you learned nothing from Karen Brady?"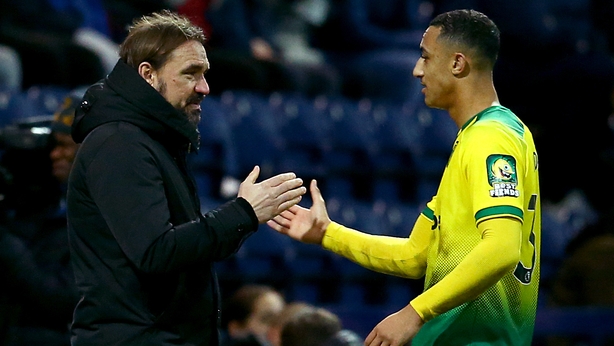 Norwich publicly (Daniel Farke)
"At this time, football is not the most important topic. The most important thing is the safety of our staff, players and supporters.
"We know we have to act carefully and responsibly during what is a stormy and crazy time for society. We have a duty to look after those around us.
"Yes, we are working with football players here in Norwich City, but also we are working with human beings. We must have a responsible training schedule and we must all be in a good physical and mental state to be prepared for every opportunity."
Norwich privately
"The only way we were staying up was if the league was cancelled, but we're too much of a wholesome club to ever suggest that, even when Delia has been at the sherry.
"But Southampton can feck off with their twitter noughts and crosses nonsense."