Lisa Fallon has given an insight into the "complete lockdown" around Chelsea FC after the escalation of the coronavirus.
RTÉ Soccer analyst Fallon is a coach with Chelsea's Women's Super League side, and revealed that she is currently in Dublin after the club scrapped plans for all staff and players to meet at their London training ground in Cobham on Thursday.
Chelsea's full men's squad have gone into self-isolation after winger Callum Hudson-Odoi tested positive to the coronavirus on Friday.
Hudson-Odoi displayed cold symptoms on Monday morning and has stayed away from the club since then. His test result was returned on Thursday night.
Top-level English football has been suspended until 4 April at the earliest, while next week's Champions League fixtures and draw have been postponed.
The Football Association, the Premier League, the English Football League, FA Women's Super League and FA Women's Championship have all agreed to call a halt to competitive action with immediate effect. 
Fallon had returned to her native Dublin over the course of last week's women's international break. She expects she will have to stay here for the foreseeable future.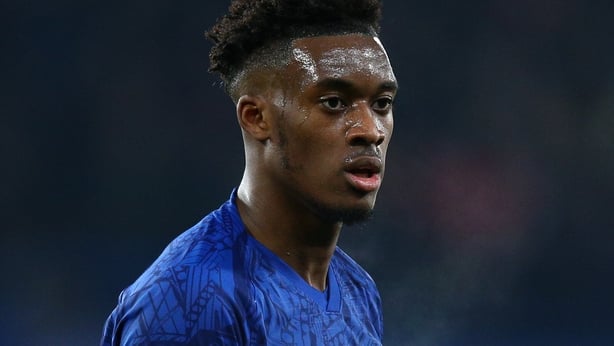 "There's no games, there's no training," she told RTÉ 2fm's Game On.
"The men's first team is in complete lockdown, they're in full isolation and all the staff are too.
"It's slightly different for the women's set-up because we've literally just come out of an international break so al our players have been away.
"They've been in various parts of the world playing for their countries. We've also had staff who've been away watching games as well. As a group everyone was going to reconvene on Thursday. The situation changed.
"The men's first team building was being cleaned. I'm in Dublin at the moment and I think that will remain the case until at least next week."
Fallon admitted that coaching staff are trying to adapt to a situation with "no guidelines" but stressed that it's now key that everybody recognises the true priorities amidts the current crisis. 
"Training won't be reinstated as such time is deemed to be safe," she added.
"But even from a coaching perspective, and a strength and conditioning perspective, this is completely unprecedented.
"There are no guidelines in a situation like this where a season has been suspended and you're trying to think, 'how do we keep them fit if the season starts again?'. 
"For me the biggest thing at the moment is leadership, making sure that players feel comfortable, and that everybody understands that putting their health and their family's health first is the most important thing.
"It is more than football now, it is more than sport. This is about people."