"It fed into our own sense of inferiority. Not only did we feel that we didn't have a right to be there but everything was telling us that we didn't have a right to be there."
Those words by journalist Declan Lynch in the upcoming two-part RTÉ documentary series The Boys in Green would resonate for any follower of Irish soccer prior to the mid-1980s.
Truly world class players had worn the vivid green of the Republic of Ireland from John Giles to Liam Brady, but when it came to stepping over the threshold into a major tournament, Irish teams were always left shivering out in the cold at international level.
🇮🇪 📺 Prepare to join us down memory lane on Monday as we take the plunge back to Irish soccer's golden age!

Part 1 of The Boys In Green will be live on @RTEOne this Monday, 9 March at 9.35pm.

Here's a taste of what's to come! @rosswhitakertv @LoosehorseSport pic.twitter.com/9T74Z1npJX

— RTÉ Soccer (@RTEsoccer) March 7, 2020
But every national team has its foundation myth when there is an official sense of arrival.
England had to wait until 1966 a century on from creating the game itself, Brazil really broke the mould as the quintessential powerhouse in the 1950s and current world champions France look back fondly at the early 1980s when they first challenged consistently at the latter end of tournaments. 
The Dutch captured our imaginations in a blur of orange as a radical style of Total Football left its mark on the 1970s, while Germany's conception as a football nation was born in post-war adversity in 1954's Miracle of Bern when an otherworldly Hungary were caught by surprise, a feat later echoed against the Netherlands 20 years later.
All the while, Irish soccer missed out on those big occasions, watching with faces pressed up against the glass, with forlorn dreams of "qualifornication" the only consolation.
But glass ceilings are there to be shattered and a certain Jack Charlton arrived with a wrecking ball as the swing of boots belonging to Ronnie Whelan, Kevin Sheedy and Ray Houghton - among others - cracked the shards from Euro 88 all the way to USA 94.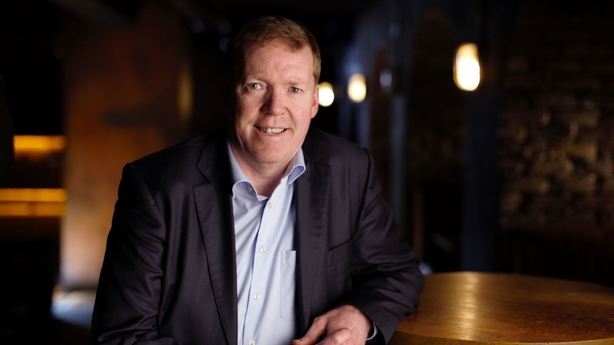 The Boys In Green tells the story of that standout era in the history of Irish soccer as it imprinted itself firmly on the global map.
But it also examines the nuances of the time as sport bridged a gap as a green shoot between the economic difficulties of the '80s and the early seeds of what would become the Celtic Tiger.
"I suppose we thought he was a bit of a superstar," journalist Lise Hand comments in the documentary regarding Charlton's arrival in the midst of that difficult time.
"There was some excitement because he was a bit of an exotic creature. At the time, people didn't really come here voluntarily."
"I've always been more of an O'Malley than a Cascarino, my Mum always said that"

Ireland legend @TonyCascarino62 visits the estate that inspired his famous heading ability in The Boys In Green documentary

Episode 1 of #theboysingreen live this Monday at 9.35pm on @RTEOne pic.twitter.com/usyhdfUkxj

— RTÉ Soccer (@RTEsoccer) March 8, 2020
But Opel coming on board as a sponsor gave the then cash-strapped FAI a financial boost that helped acquire Big Jack's services.
Not that Charlton was welcome straight away. As RTÉ commentator George Hamilton recalls of his first match in charge in The Boys In Green, a banner telling the new manager 'Go Home Union Jack' hung up in the stands, letting him know in no uncertain terms what one segment of the fanbase thought of the Englishman's appointment.
His background in the mining community of north-east England might not have directly influenced how Charlton unearthed raw material for the Ireland squad, but that he did in bringing in those emanating from the diaspora.
Some stalwarts were unable to convince Charlton that they fitted his blueprint, like David O'Leary, who by his own admission in the documentary was at fault for the goal in the manager's debut defeat against Wales.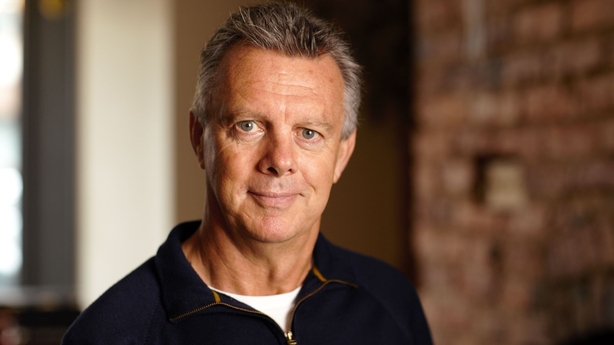 "I felt it was a different style to what I'm used to," says the former Arsenal defender as the Irish squad were informed about the way in which they would approach matches from then on - and as Ronnie Whelan contributes, defeat against the Welsh, gave Charlton the ammunition needed to make Ireland play the way he saw fit - direct and uncompromising. Put 'em under pressure, if you will!
"People hated playing against us," John Aldridge confirms, while Mick McCarthy adds that "while it mightn't be the beautiful game, it worked. We needed something that worked".
It undoubtedly worked as Big Jack's Army built through the phases of qualifying for Euro 88, starting with a draw against 1986 World Cup semi-finalists Belgium away from home and topping a group that would also include Bulgaria and Scotland - the latter's head-to-head which was live on RTÉ television, such was the interest at the time, proving decisive in sending Ireland to the Euros.
And for the first time, Irish fans would travel en masse to follow the team, proving to be "mini green-clad ambassadors" in their own right as Lise Hand points out.
Gary Lineker features in The Boys In Green as he looks back on how England became the first Euro 88 side to find themselves stunned by Ireland - not for the first time either given the draw that would occur two years later at Ireland's first World Cup.
"Afterwards he said he had diarrhoea and sickness..."

Mick McCarthy and @GaryLineker recall their running battles at Euro 88 and Italia 90!

Watch McCarthy & Lineker in episode 1 of The Boys In Green documentary live on @RTEOne this Monday at 9.35pm #theboysingreen #rtesoccer pic.twitter.com/V4dcYrutZl

— RTÉ Soccer (@RTEsoccer) March 8, 2020
Lineker's pace was Charlton's "biggest fear" according to Tony Cascarino, yet in the dressing room, physio Mick Byrne recalls "reassurance" rather than trepidation emanating from the manager.
And with terms like "war" and "regiment" coming to mind for Aldridge, Ireland battled to victory against an England side who had players very familiar to the Irish foot soldiers.
"It wasn't supposed to happen to Ireland," Whelan laughs at the memory.
But it did and there was no looking back for Irish soccer as the first cornerstone of the team's founding myth was lain in Stuttgart. 
Watch The Boys In Green on Monday 9 March and Monday 16 March at 9.35pm on RTÉ One. 
Directed by Ross Whitaker, the award-winning film maker behind Katie, Shane Lowry – Open, and Anthony Foley – Munsterman, and produced by Loosehorse, creators of hit sports docs Giles, Micko and Blues Sisters, The Boys In Green is the definitive two-part series for RTÉ celebrating a magical era of Irish sport as we approach the 30th anniversary of its greatest occasion – Italia '90.