Ole Gunnar Solskjaer sees no reason why Wayne Rooney could not be in the Old Trafford hotseat one day as the United great prepares to face his former club as player-coach of Derby County.
The Norwegian takes his side to Pride Park tonight for an FA Cup fifth-round tie that will pit them against a familiar face.
Rooney scored a club-record 253 goals across 559 appearances during a medal-laden time with United which lasted until 2017, when he returned to boyhood club Everton before embarking on a spell with Major League Soccer outfit DC United.
The 34-year-old returned to home soil to join Derby as player-coach at the end of last year and has made no secret about his desire to be the man in charge one day.
Asked if Rooney could one day become United manager, the current incumbent said "Yeah" with a laugh.
"It depends on how much you put into the job and how much you want it because it takes over your life.
"But it's the second best after playing, so I am sure there's many ex-players and managers around who would like to have my job."
Rooney has been away from United for several years but keeps in touch with some of the players and has even come into the dressing room after some games at Old Trafford.
"Hopefully he can come in and congratulate us after this game and wish us all the best after!" Solskjaer said before facing Derby.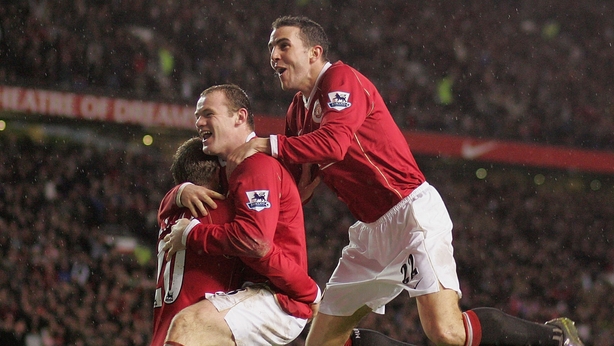 "He's just such an infectious boy and he is just so positive and his aura... and he talks straight so he will give it to you if you need it."
Solskjaer, too, is a straight talker underneath his upbeat exterior, with the 'baby-faced assassin' ready to be ruthless in his bid to take United back to the top.
"I've got to make decisions and one day... well, you give them one warning and that's it probably," he said.
"And then the next thing maybe they are not here anymore.
"You don't have to explain every time then. You might have to think about it after."
Asked how far this squad is from having the personality, drive and hunger he witnessed as a United player, Solskjaer said: "It is hard to say in percentages but we are getting there day by day.
"There's still some days here I am not 100% happy with what's happened but you understand. We are human beings.
"They are disappointed - but get on with it.
"I am not going to feel sorry for you. You have to make yourself available for the next game and competitive situations.
"That is what I like and I like to see players who say, 'OK, he has left me out for two or three games without explanation'.
"I don't have to explain every time. Sometimes I do, yeah, but it's a way for me to say I need more."
And for those United players that do not react, it tells their manager everything he needs to know.
"Of course," Solskjaer said. "You can't just speak to them 100 times and say, 'now we need a change in you'. You've had opportunities."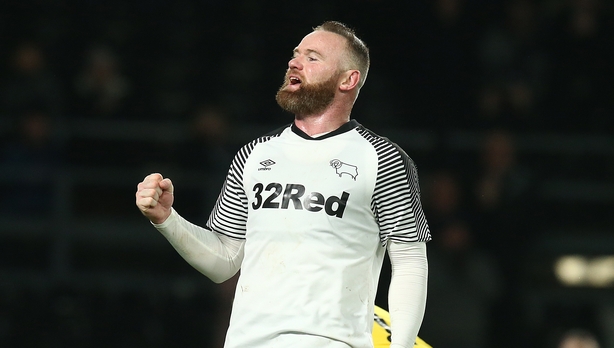 Rooney, meanwhile has called on Manchester United fans to "be a bit patient" as Solskjaer looks to guide the club back into the Champions League and challenge for honours again.
"It is going to take another two or three years, I believe," he said. "The important thing is for them to try and get into the Champions League this year.
"It is really tight at the minute. I think that will help them a lot if they can do that - but it is going to take time."
Rooney continued: "The United fans need to be a bit patient with what's going on and let these players try and prove themselves.
"They need to bring some players in, they need to also get rid of some players, and within two or three years they have to be challenging again.
"It's not going to be a quick fix. They have tried that with (Louis) Van Gaal, and (Jose) Mourinho.
"If you look at Liverpool and what they have done, they have built that team, and Man City, (Pep) Guardiola has gradually brought more players in for his way of playing.
"So United have to be patient and try to build a team that will be able to challenge those two."
United are set to be without Daniel James and Aaron Wan-Bissaka through knocks tonight, while Marcus Rashford remains out with a back injury and Paul Pogba has yet to return to full training after an ankle issue.
"Paul's still working with the physios outside," Solskjaer said.
"He won't be training with the first team until next week, so then let's see how long that will take. But he'll need some time to train, to get his football fitness back."
The winners will face Norwich City in the quarter-finals after the Canaries dramatic penalty shootout win at Spurs on Wednesday night.