Ex-Cork City attacker George O'Callaghan turned heads a few years ago when it emerged that he was managing Sabah FA in the Malaysian Premier League.
It was a fairly short-lived spell at the club, as O'Callaghan points out is often the way in Malaysia, with the former Cork City player taking over in late-2014 and departing at the beginning of 2015.
During a free-wheeling, entertaining interview on the RTÉ Soccer podcast, in which O'Callaghan discussed Cork City's glory days, Cork City's present less-than-glorious days, his youth player travails at Port Vale, and his unpleasant end to spells at Brighton and Ipswich Town, the Corkman also revealed how it was he came to end up coaching a side in the Malaysian Premier League at the age of 35.
"I ended up finishing my career with the Crown Prince of Brunei (for DPMM FC) because I wanted to go and live in the sun so I brought all the family out.
"When I finished, I sent him an e-mail and said "I think you're getting ripped off by agents and the players aren't good enough, can I have a chance to look after your team?
"So he brought me out and I brought out the five foreigners, I brought (former Cork City players) Joey Gamble and Roy O'Donovan out there. They won the league so that went really well.
Former Cork City star George O'Callaghan proved a most entertaining guest on today's RTE Soccer Podcast. @rtesoccer pic.twitter.com/gT2j3GvrJO

— RTÉ Sport (@RTEsport) February 24, 2020
"When I was in Singapore, I met Morgan Stanley bank and they gave me a job working with one of their clients, who was interested in being a Championship team.
"And while I was working for working for Morgan Stanley, the boss of Sabah FC came over and we met for dinner and they offered me the job to come in and be the general manager of Sabah. Like, there's four and a half million people in the city. At our first home game we had 35,000 at it.
"I was going in as general manager to bring in a manager but I couldn't find a manager so I ended up being the team manager and I brought Liam Kearney over as my assistant. It was craziness!"
While over there, O'Callaghan had what he contends was the deep misfortune of meeting one El Hadji Diouf, former Liverpool and Rangers striker.
Or rather, it wasn't a misfortune, as O'Callaghan decided to sign the Senegalese player himself, on the advice of fellow Irish professional Clive Clarke.
Diouf, then in the twilight of a career which never hit the heights, was renowned as a world-class spitter (certainly one of the most prolific ever to lace a boot or clear a throat) if not a world-class goalscorer, but O'Callaghan was optimistic he could get through to the player.
Alas, this proved a misguided belief.
"Yeah, that's my biggest regret of my life, meeting him. Clive Clarke said to me that he met him in a nightclub - I should have known it - and he said to me 'He'll be sound, he'll be sound, he'll come over, he'll do the job for you'.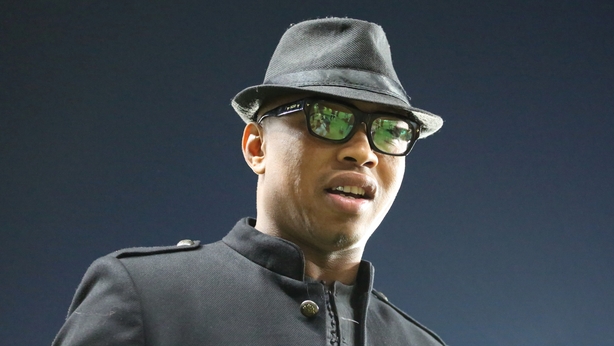 "Them guys are normally getting 20-30,000 a month but I got him for 7,000 a month. So I said 'What's the worse case scenario? I can just get rid of him'.
"But I think he came to us in a really bad situation financially. And all he did was hustle and cause havoc.
"I thought to myself, people would have an opinion of me and maybe I could deal with him and I know the craic. But there was no dealing with this guy. I couldn't deal with him whatsoever."
Word reached Ireland in January 2015 that O'Callaghan's managerial jaunt in Malaysia was done but the man himself has issues with how this was reported back home.
For O'Callaghan, it was interference by figures within the club hierarchy that prompted his departure.
"I loved doing the management but it was the wrong time and I was too young. I couldn't deal with the pressure because there were 11 directors and they were all bringing me for dinner every night and I couldn't deal with the stress of everyone at me every day.
Listen to the RTÉ Soccer podcast on: Apple Podcasts, SoundCloud, Spotify or wherever you get your podcasts
"What really annoys me about that is I got to the stage where I met one of them and we were winning and the director said to me 'I'm going to be team manager now, you don't need to be manager because you're winning.'
"I said to him "You're going to be team manager and you're picking the team." And he says, "yeah". I said, "fine, I'm not doing this no more.
"That went on for two or three weeks and I met him one day when we were playing away and he said, "I'll take the team tonight, you stay here.
"And I said, "Fine, I won't be here in the morning.
"So, I just went home and got the wife and kids and we got on a flight and went home. Basically then, all the Irish media (portrayed it) as if I was on the lash for a week.
"That's why I hid away for a few years because I was so sick and tired of it, I was like, 'What can I do? I'm just getting slagged everything I do.'
"It really annoyed me, the sloppy journalists in the websites and papers here, that was one thing that annoyed me when I left Sabah. But listen it was an experience, managing in the Premier League in Malaysia was good fun."