Shane Long has spoken about the "killer blow" of being left out of the Republic of Ireland squad for the Euro 2020 qualifiers, but said he was hungry to play his way back into favour in time for the upcoming game against Slovakia.
The Southampton striker, whose last goal for Ireland came away to Moldova in October 2016, has not played for Ireland under Mick McCarthy, the manager making plain his preference for players playing more regularly at club level.
In a wide-ranging interview with Southampton club website which ranged across other matters, including his club form and his attitude to social media, Long admitted he found it tough to deal with, but said he was still in touch with McCarthy and there was no hint of a falling out.
"Obviously not being in the squad here, the manager of Ireland decided to pick players who were playing at club level and I was overlooked. I spoke to him about it, we kept it very civil, he told me his reasons and I accepted that.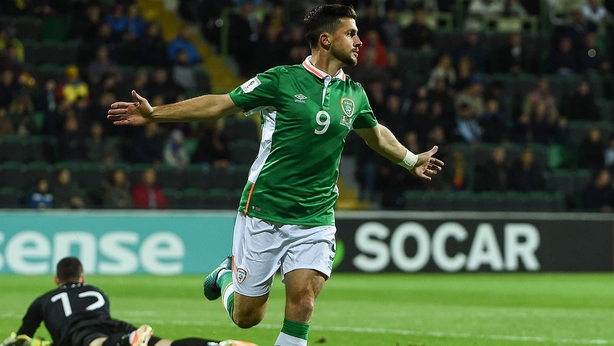 "It was tough because I was really looking forward to it at the time and I needed that game time. I wanted something to clear my head because I wasn't involved here, so that was a killer blow for me.
"I think it was the first squad since I've got into the Ireland team where I've been fit but not selected. It was tough for me to take – another body blow, as I say, but I've got over it. 

"I'm still in touch with the manager – we haven't fallen out or anything. He keeps texting when I'm playing, saying 'good game today' and keeping me encouraged.
"It's about keeping my place in the squad so when it does come to picking that Ireland team I am involved, because they're massive games.
"I pride myself on playing for my country. I love playing for Ireland, so I want to do everything I can to get into that next squad."
McCarthy has hinted that Long is set for a reintroduction to the Ireland set-up, having praised his contribution and his conditioning in Southampton's 2-1 loss to Burnley at the weekend.
The 33-year old Long, a veteran of Ireland's Euro 2012 and Euro 2016 campaigns, knows there aren't many opportunities left to feature in another major tournament, and is itching to be part of Ireland's drive for Euro 2020.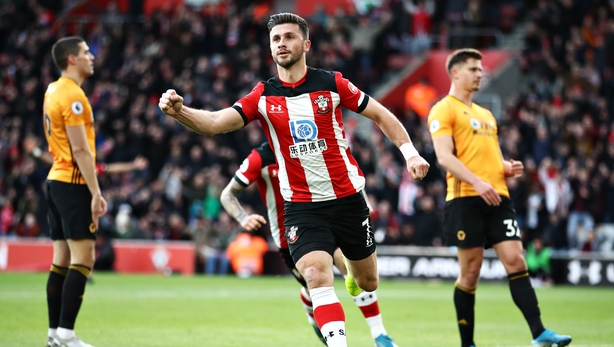 "But it'll be an amazing occasion if it does happen. To get the winning goal that could send us to the Euros against Northern Ireland would be something I'd be very proud of.
"I've experienced major tournaments twice before – the atmosphere and the Ireland fans are amazing. The first time you're a bit oblivious to what's going on, but the second time you appreciate it a bit more.
"The older you get in your career, there's not many more chances or possibilities to get to occasions like that, which makes you hungrier and more eager to do everything you can to get there.
"We've got a good squad; we were unlucky in the group stages. We had a tough group and just came up short. We deserve our chance to go through the back-door way.
"It's up to us – we've got two games to win and it won't be easy. I'm going to be doing everything I can to be a part of it."
The Tipperary man also spoke about the relief of getting off social media.
"I decided to come off it and it's been refreshing. I'm not sat at home on my phone now. I'm playing with the kids or doing something else... For me it's just not that appealing.
"I never really got into it that much, and when you're getting abuse like that there's no need. You know yourself if you can do better or not – you don't need some keyboard warrior's opinion."