Dundalk manager Vinny Perth believes that his side will be more balanced this season thanks to the new arrivals at the club, while he is also delighted to have a fully fit Patrick McEleney ready to go for the start of the new SSE Airtricity League campaign.
The Lilywhites secured the league title for the fifth time in six years in 2019, and at the first time of asking for rookie coach, Perth, and they will start their defence of the trophy on St Valentine's night as they take on Derry City.
And while the Oriel Park side missed out on the domestic treble - a feat not achieved since Derry City's historic 1988-89 season - losing to Shamrock Rovers in the FAI Cup final, Perth fully expects his side to reach new levels in the season ahead.
A strong sense of continuity pervades about the County Louth club going into the new season and while Dundalk have lost key players like Robbie Benson and Jamie McGrath, the manager feels that he has brought like-for-like players into the squad and actually feels that the new batch will bring the old guard on to another level.
"We have brought in several young, hungry players, not older than 23, and the idea is that they keep driving the senior players on," said Perth, speaking to RTE Sport.
"So the challenge is for the Masseys, Boyles, Gartlands, Shields, to stay ahead of what is coming through. And if they do that, they have gone up another level.
"And my job is to take the team up another level."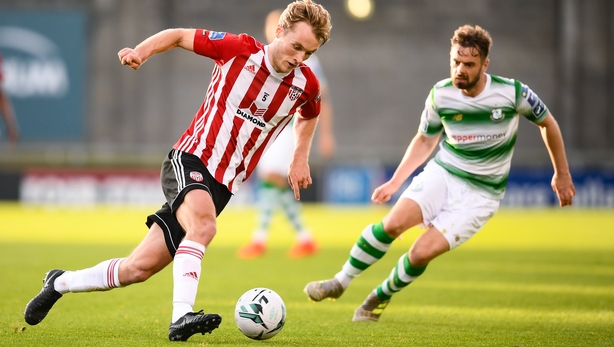 New arrivals at the club include Cammy Smith who is a versatile attacking midfielder, who plays behind the strike and once likened to Denis Bergkamp as a youngster coming through at Aberdeen.
Greg Sloggett is a 23-year-old midfielder who possesses plenty of league experience in UCD colours and most recently with Derry City, while Will Patching is a 21-year-old graduate of the Manchester City academy and played underage international football for England.
"There is an argument that Greg Sloggett has given us more balance because he can play in that six role as well as the number eight," explained Perth.
"Robbie Benson obviously moved on and Jamie [McGrath] has moved on, and we have signed Cammy Smith in that position, Will Patching and we have Patrick McEleney who can play as a ten, so we are not stuck for options.
"We have a lot of players signed on two or three-year deals, so it has given us a real advantage, so it is the best we have been with a settled squad.
"We have done good business so far, I'd like to think, and the proof will be in the pudding over the next few weeks."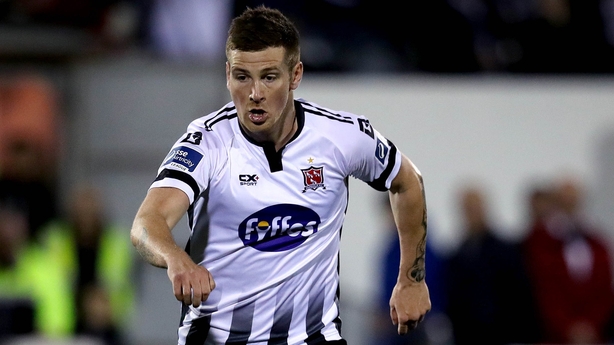 The aforementioned McEleney has been plagued by injuries over the past few seasons and missed out on the FAI Cup final in November, however, the manager said that the Derry native is flying in pre-season and is playing like the very best version of his former self.
"Patrick has had a great pre-season and he is someone that we rate so highly at the club.
"We'll look after him over the next few days, as we have pushed him that hard, and what happens with these things is that people get niggles and injuries, but Patrick looks like he is the real Patrick again."
Speaking of cup finals, Dundalk's season kicks off a week early than that league opener as they welcome Shamrock Rovers to Oriel Park on Sunday for the President's Cup final.
And while there is huge anticipation, following a long winter lay-off, to see the top two go toe-to-toe once, more, the manager remains pragmatic in his approach and believes that the game is no more than a friendly encounter.
"If I have someone struggling with niggles, they won't play, because there are no points on the board," said Perth ahead of the clash of league and cup champions.
"Whoever wins it, there will be a lot of stuff written about it, but for me, it is a competitive friendly and nothing more."