Republic of Ireland midfielder Jack Byrne says he felt compelled to speak up during a recent meeting with Government ministers because he believes it is vital to highlight the importance of the League of Ireland.
The Shamrock Rovers player was among a delegation of members from League of Ireland and Women's National League clubs that held a meeting with Minister for Transport, Tourism and Sport Shane Ross and Minister of State Brendan Griffin in early January to discuss the future of Irish domestic soccer.
Speaking to RTÉ 2fm Game On's Marie Crowe at this week's launch of the SPAR FAI Primary School 5s, the 23-year-old explained what spurred him to speak up.
"[Minister Griffin] just said that it's important to have a structure for young players in this league going away to England," he said.
"And I just said to him: 'Listen, I've been in that situation where I went to England'.
"I said it was probably the best thing for me to go to one of the best academies in England at the time, Man City.
"I was only 14. But I also said to him, 'It was back here in Ireland, playing for Shamrock Rovers, that I made my senior international debut'.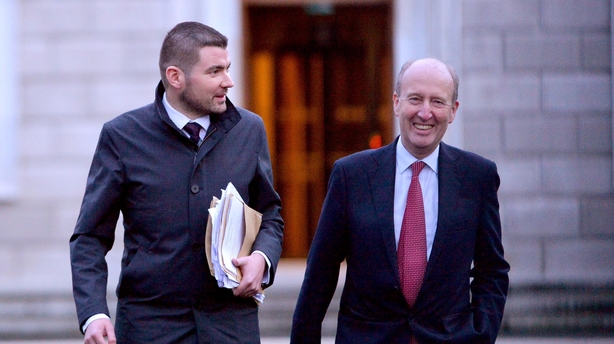 "So it's important, not only for the young players to have a good academy system to go away to in England, but it's also important for the players that come back here that they have a league that's sustainable and that's strong enough that they can play here and that they can kick on.
"I just thought it was important for me to say that point."
Byrne also touched on the reaction from the Minister of Sport following that intervention.
"He took it on board and I had a conversation with Shane Ross after. He wants to help and I think that was probably one of the first meetings ever that has gone on between the clubs and the FAI," he said.
"Some players were there and some members of the PFAI were there, so it was a good conversation to have and it needed to be had because this league is important.
"You're seeing people now, young kids growing up and they want to play for Shamrock Rovers. They want to play for the likes of a Bohemians or a Sligo Rovers because they're merging with the likes of a St Kevin's and Shamrock Rovers now have their own academy.
"When I was growing up, it was all 'I want to be Wayne Rooney and I want to play for Man United'.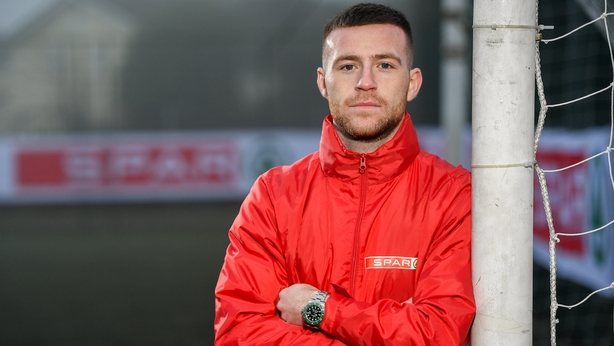 "Now you're seeing more kids going to Shamrock Rovers games and I think there is a real opportunity for the league to push on as well."
He added his confidence that the league can push on but stressed that "it needs backing".
"If you look at the Irish first-team squad, a lot of the players that have been playing in it have come from this league," he said. 
"And there are a lot more that will play for the Irish first team over the next couple of years that will have come from this league.
"So this league is important and it needs people to back it. That obviously comes from people above my pay grade but there is definitely an opportunity now for it to happen."