The FAI's new interim deputy chief executive Niall Quinn says he wants to assure people that he and his Football Visionary Group associates are not "on a mission to be just a gang like the old gang."
The Football Association of Ireland's new independent board chairman, Roy Barrett, and the new interim chief executive, Gary Owens, were part of Quinn's group that came together to look at future structures for the League of Ireland last year.
But, speaking to RTÉ Sport's Tony O'Donoghue, the former Ireland striker insisted that rebuilding trust in the troubled organisation was his main aim, having previously steered away from executive roles with the association.
Despite none of the trio having a background in grassroots football in the country, Quinn was adamant that they can make a difference.
"We think [that's] a plus at this time," said the 53-year-old former Arsenal and Sunderland forward.
"We are going back to regain trust and credibility and we'd like to think that we bring fresh ideas and a fresh approach.
"Where the last 12 months has gone, the narrative has shown a complete lack of trust and something new had to come in and we are glad to provide that but that's not to say that we don't recognise the goodness that's out there in terms of volunteers and grassroots level.
"We are aware that people will look at the three of us and say 'what are they doing?' but I hope by virtue of the assistance that we think we'll get from the stakeholders, we hope that the way that we will appease Government in the future, that maybe [we'll] get even further funding and that the game itself will have trust that things are being done properly at the top.
"And that that counteracts anybody's worries that the three of us are on a mission to be just a gang like the old gang.
"This isn't a bunch of pals from the old days coming together.
"This is just people who got together for the right reasons who wanted to do this for a labour of love. I think people will respect that and treat that as better for the FAI than going into the old group."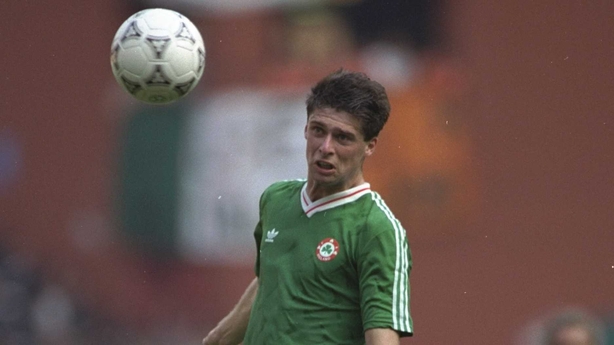 One of the first tasks is to sort out the association's finances with at least €18million needed to pay wages, and deal with a net liability of over €60m.
Quinn says he hopes the new faces will assure the various stakeholders, including the Government, UEFA, and the banks, that enough change has been made to instill confidence.
"We will find out a little bit more about that in the coming weeks," he added.
"I'm confident that it will be enough to give us a good stepping stone to get right back into action and do what we can.
"In the short to mid-term can we prove that we are worth more? Can we get better investment, can we attract the right type of sponsor, can they regain the trust that's needed here?
"We are at nothing if we don't get it right with our own workforce, who have come in every day, who have lacked leadership and who have felt downtrodden.
"We have to show them that they are part of a vibrant organisation that can go forward.
"If we do that then I think all of the other things will fall into place and Government will see what we are capable of.
"It's going to be an on-going process, I might not be here for all of it.
"Gary Owens might not be here for all of it but we will leave a structure, we hope that any legacy that we do leave will be signed off by the board and whoever is in this position in 6-12-18 months' time that they will put great things into play and the people within the FAI will be leading from the front."