Jay Rodriguez's stunning strike sealed Burnley's first Old Trafford triumph since 1962 as Manchester United fans expressed their anger at the state of the club under the Glazer family.
Ole Gunnar Solskjaer's men have tended to respond well to setbacks, but his inconsistent side faltered under the floodlights on Wednesday as their challenging season continued.
Just 25 days after United won 2-0 at Turf Moor, Burnley won by the same scoreline as Chris Wood and hometown hero Rodriguez netted either side of half-time to send United into a tailspin.
The majority of Old Trafford was on its feet when chants of "stand up if you hate Glazers" echoed around the ground following the Clarets' second of the evening.
The owners and executive vice-chairman Ed Woodward were subjected to many other chants on a miserable night for United, whose injury-hit side flailed after a promising start as the need for January reinforcements was laid bare.
As for Burnley, this night will live long in the memory.
They had failed to win at Old Trafford since September 1962, but a stunning Rodriguez strike followed Wood's fine opener as Sean Dyche got the better of United for the first time.
Solskjaer told BT Sport: "The boys have given everything they've got. They are experiencing this period for the first time in their lives, some of them.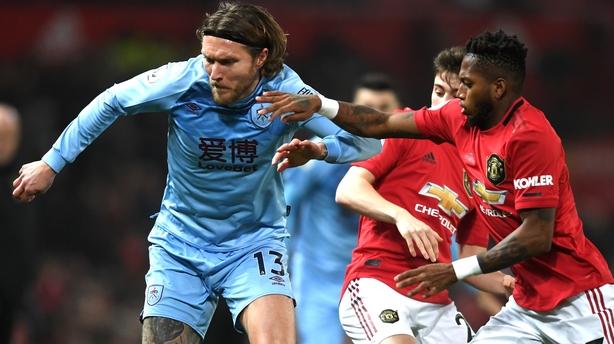 "It's very, very difficult for them. The expectations of this club as well are high, and some of them have played 10, 12 or 15 games and it's not easy for them.
"Of course I'm going to back them. I'm going to be here to help them get through this. When you're at Man United there's always going to be criticism.
"We can't do anything but hold our hands up and say 'this isn't good enough for this club'. Of course we're disappointed in the points tally and performances, we're still fifth in the table.
"I don't want to hang onto that, we're fifth in the table, but of course we work every day with these boys to improve and get us performing better than this.
"We're looking to improve, definitely. We know as well, we've got our targets. Days like this highlight how well some of them have done so far this season."