Limerick FC have been given the green light by the FAI to apply for a licence to compete in this season's Airtricity League.
The club say they have secured €500,000 which will be invested over three years and staves off the threat of examinership.
Earlier this week Limerick FC launched High Court proceedings against the FAI after the association allegedly failed to invite them to submit an application to play in the First Division in 2020.
The case came before the Court on Thursday and Friday, where it was said talks were ongoing to resolve the dispute.
The Court had adjourned the case until Monday to allow discussions to continue but the FAI released a statement on Friday evening saying an agreement had been reached.
The statement read: "The Football Association of Ireland confirms that Limerick Football Club can apply for a licence to compete in the SSE Airtricity League First Division and the underage leagues for the 2020 season.
"Following talks with the club this week, the FAI are satisfied that Limerick FC, who trade as Munster Football Club Limited, came out of Examinership on 11 December, 2019.
"The Independent Club Licensing Committee is due to meet next month to assess all applications from Premier & First Division clubs ahead of the 2020 season kicking off."The season is due to get underway on 14 February but it is unclear who will compete in the First Division, with Shamrock Rovers having entered a 'B' team in Limerick's place.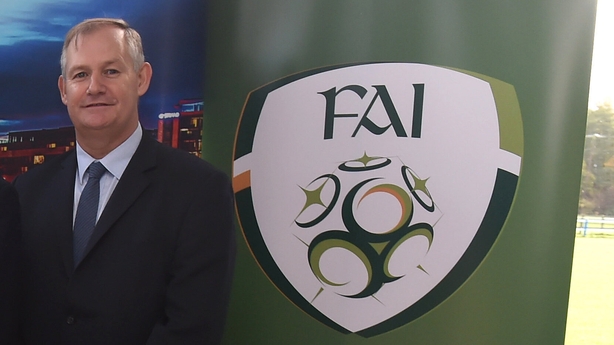 Meanwhile, a newly-formed club, Limerick United, were granted permission by the FAI on Monday to enter teams in the League of Ireland's underage competition.
Conn Murray, who is the interim chairman of Limerick United, said their plan is to focus on underage soccer and get proper structures in place.
Limerick FC say they have been unable to enter into "meaningful dialogue" with Murray and called on the clubs to join forces in the interests of soccer in the city.
"Limerick FC has confirmed a future investment into Limerick FC of €500,000 from international investors to be invested over a three-year period to secure the future of Limerick senior, ladies and underage soccer.
"A large part of the investment is ring-fenced for underage soccer. Limerick FC is eager to involve the newly formed group using the name Limerick United to join together in the best interests of underage soccer in Limerick.
"It has not been possible to enter a meaningful dialogue with Conn Murray, the interim chairman of the new group by the Investors, representative and Pat O'Sullivan, chairman of Limerick FC, despite repeated requests.
"On the basis of legal advice provided to Mr Murray, he has refused to engage whilst High Court proceedings against the FAI are ongoing."