Five years ago, Clare Shine was on the crest of a wave. 
The Cork woman, then 19, was flying high with Raheny United in the Women's National League and starring for the Republic of Ireland Under-19s, who had just qualified for the European Championships.
We need your consent to load this SoundCloud contentWe use SoundCloud to manage extra content that can set cookies on your device and collect data about your activity. Please review their details and accept them to load the content.Manage Preferences
Shine was crowned the Under-19 International Player of the Year and would soon be called up to the senior side.  
From the outside, she looked like a confident young sportswoman rocketing towards the top of her profession.
On the inside, she was falling apart.
Shine detailed her enormous struggle with suicidal thoughts in an open letter penned to her younger self, which was published in The Sports Chronicle this week.
The 24-year-old sat down with Marie Crowe of RTÉ 2fm's Game On in an interview to be broadcast this evening (6pm) to share her story, the demons that haunted her for years and the night that changed her life.
For Shine, the trigger came after a major injury setback.
"I think it was maybe 2014," she said. "It was actually a really good year for me on the pitch. I'd won the Under-19 Player of the Year award, we qualified for the Under-19 Euros, I got my first senior call-up.
"Between all that I broke my leg. It was the first time I had a bad injury.
"I had to do things by myself and I was away from the team. It was only four or five weeks before the European finals so I was rushing to get back. I was putting myself under a lot of pressure.
"That's when I had my first panic attack. It's like you're drowning, like you're dying. It was something I'd never experienced."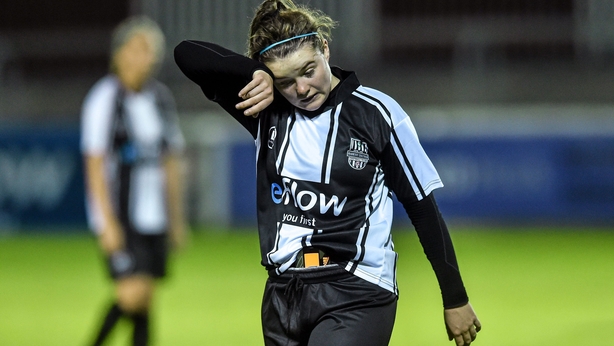 That traumatic first experience heightened Shine's anxiety. Like falling dominoes, her problems spiralled out of control.
"The panic attacks started to become really frequent. I wasn't able to sleep because I'd wake up in fear that I was going to have a panic attack," she said. 
"When you're playing at this level and you're not sleeping, it kind of all rolls into one. Then my leg broke for the second time."
This was the point Shine was no longer able to mask the problem to those around her. Her manager at Raheny noticed she was struggling and urged her seek help.
Shine did - initially feeling the darkness had been lifted - but the deep-lying nature of her depression was only starting to fully manifest itself.
"I went back into the (protective) boot so people wouldn't ask me what was wrong," she adds.
"I was putting it down to the leg. From then on I wasn't playing football or anything, I took myself away from it for a while. That's when I reached out to my brother and told him the in-depth thoughts that I was having. He got in touch with someone from Pieta House. It went from there.
"Everything I ever dreamed of completely left my mind"
"I was having suicidal thoughts. I didn't want to be here anymore. I didn't want to play football. Everything I ever dreamed of completely left my mind.
"Growing up I always dreamed of playing football for Ireland or camogie for Cork at the highest level. I wanted to do everything. In the space of five or six months, all I I could think about was this.
"I had no ambitions. I had lost all motivation to do anything.
"When I went to Pieta House the first time it was brilliant. I got a lot out of it. When I came out I thought I was invincible. I thought, 'this is it, I'm cured!'. But when you don't give yourself that self love and that self care you need, and when you're someone who struggles with mental health, it just comes back.
"If you don't check in with yourself and don't keep on top of when you're happy, you go back to being sad again. Six months later, I found myself back in the same position."
At that point Shine was in Glasgow, having signed for Glasgow City in 2015. Even though she excelled for the club, scoring a hat-trick in the 2015 Scottish Cup final defeat of Hibernian, it was a move she regretted, feeling vulnerable, home sick and lower than ever.
The self doubt gnawed away at her; the sense of desperation becoming so great that Shine felt utterly overwhelmed. She thought there was no way out.
"That's when I turned to alcohol. I felt like it eased the pain. It brought out a different side to me. I was confident, I was always laughing and joking, being the centre of attention. It took my mind away from where it really was.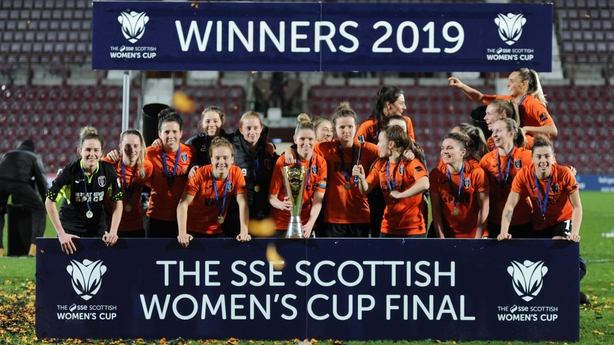 "One night, I had no money left to get myself home. I found myself walking. It was just an overload of thoughts that I couldn't really control anymore. It was like a tunnel vision of, 'this is what I'm doing and this is how I'm going to do it'. I wasn't in control of anything anymore. I couldn't make any decisions. I felt like I was letting everybody down.
"That's when I did what I did. It was life changing in a way. Do I regret doing it? Probably not. If I was in that position again I probably would do the exact same thing, because it's made me a much better person. It's taught me a lot about myself and how strong I really am as a person."
They say it's always darkest before the dawn. For Shine, her best friend Amanda Budden and family were her beacons of light. When Shine woke up in hospital after that fateful night, Amanda was sleeping beside her at the end of the bed.
"Without her I don't think I would have got through what I did. She was there for me through everything that went on. She dragged me out of a really dark place.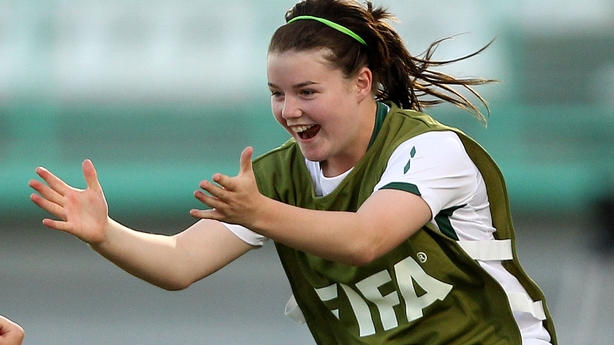 "She was actually asleep on the hospital bed so I was a bit confused when I woke up. She was crying and I was crying. She sat me down and said, 'look, we'll get through this... and we'll get through it together'.
"And my family have been my backbone. I left them out of a lot of it. I didn't want to hurt them. I'm really, really close with them. It's been as tough for them as it's been for me."
Shine has been as low as is possible to go. But she has come through the darkness stronger, proud of her resilience and determined to help others who may be suffering in silence themselves.
"It's a part of me now that I'm proud of, whereas before I was kind of embarrassed, ashamed about it," she says.
"I think now is the right time for me to come clean, with myself and everybody else. It's been a long journey and I've been battling in silence for a long period of time.
"If this is something that will reach someone who needs it, then it's one less person that needs to go through something like this.
"It's something that I've always struggled with, the balance between football and a social life. For anybody that is listening to this, and who is kind of struggling with that, it's really important for them to know that self love and self care is something that you need to do to make sure you're performing on the pitch as well.
"Reach out. I know how hard it is to reach out. It's probably the most daunting thing.
"You think you're going to be judged and you don't think anybody understands when more often than not, people have been through what you've been through.
"I was running away from it. Now, I'm bringing it along with me. It is who I am."
Pieta House offer a helpline which is available at 1800 247 247.