West Ham United goalkeeper Lukasz Fabianski will be out for up to two weeks due to inflammation of the scar tissue in his hip following surgery, as the club's pursuit of Republic of Ireland stopper Darren Randolph continues to drag on.
Fabianski, 34, underwent surgery for a muscle problem that he sustained in September and returned to action late last year, but he was substituted after only 13 minutes in last Friday's 1-0 defeat at Sheffield United.
West Ham said scans confirmed the Pole suffered irritation of scar tissue, which is common after surgery.
"It's good news in the sense that Lukasz hasn't aggravated or suffered any recurrence of the previous injury," West Ham medical head Richard Collinge said.
"We now just need to let the inflammation settle down and expect Lukasz to be available again within a couple of weeks."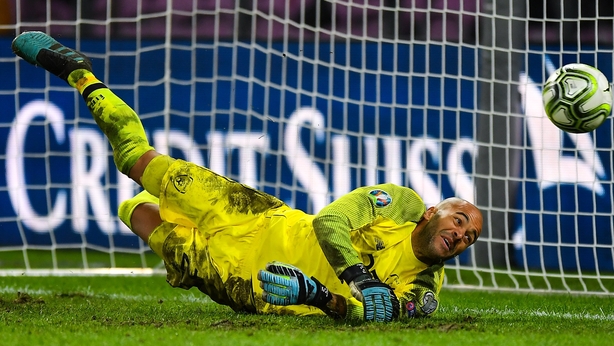 Meanwhile Randolph's proposed switch to the Hammers - who he left for Middlesbrough in 2017 - is being held up by what Boro boss Jonathan Woodgate has described as "the longest medical in history".
"The situation with Darren is, it's the longest medical I've ever known in history," he said ahead of his side's FA Cup third-round clash with Spurs tonight.
"And I've had a few medicals myself and passed a few, but this is like, this is unbelievable really. Let's see what happens over the next 48 hours.
"Darren's a professional. Look at what he's done for the football club. He's been an outstanding keeper for us. So he'll be professional. You'd play Darren anywhere, he'll be absolutely fine."
West Ham's dip in form this season has coincided with the injury to Fabianski, as they dropped from fifth in September to 17th by the time he returned against Leicester City on 28 December.
Defeat by the Blades left West Ham 16th with 22 points from 21 matches ahead of Saturday's home game against Everton.