The news from the FAI continues to be negative in a week where they opted not appear before an Oireachtas committee. A week where the organisation are still not giving the public a clear picture as to how they ended up in such a mess.
Speaking on RTÉ's coverage of the FIFA Club World Cup final, Richie Sadlier was quite scathing of the FAI's ability to manage its affairs, while also casting doubt on whether Minister Shane Ross has the wherewithal to lead from the front.
He said: "In the last week alone, the FAI, despite making two public statements stating their willingness to appear before an Oireachtas committee, they failed to show up.
"That has added to the sense that there is reluctance in the organisation to be publicly accountable in full.
"Shane Ross's appearances I don't think, would have filled many people with confidence. He still gives himself the impression, which I have always had of him, which is just a few steps behind – he is still always kind of playing catch up."
"One line that did come out from the KOSI report (independent audit of the FAI's financial affairs) is that the FAI are not fit to be given public money.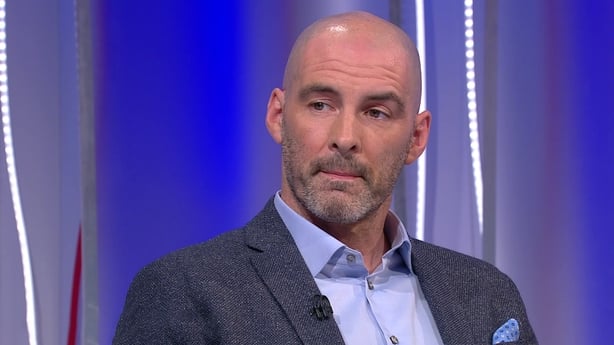 "The reality is that unless they are given money from somewhere they will cease to exist. In terms of European that would be unprecedented. The entire thing is a mess. The FAI's strategy over the last decade is just a game of smoke and mirrors. They withheld from the public, from Sport Ireland, from their auditors and from their own board members the full extent of the financial position.
"The very future of the game in this country is uncertain.
"All the people who have been on the board for quite a while and John Delaney himself - their legacy as sports administrators is completely discredited. I would like to see them individually, and as a group, be held properly accountable."
The former Millwall and Republic of Ireland international does not see much light at the end of the tunnel.
"Without outside assistance the FAI will cease to exist. They have too many debts and have shown themselves to be completely incompetent, staggeringly incompetent with the use of money.
"Somebody buying their stake in the stadium? The IRFU have already said they are not willing to do which is understandable. The government's position at the moment is that they are not willing to invest anything or take part in any refinancing structure until they have seen meaningful change. That is understandable.  
"Giving money to the current FAI is like giving a set of matches to toddlers. It's just going to be a disaster.
"We are still looking at an FAI that don't give the impression they are willing to take part fully and publicly in informing us of exactly what happened.
"Where we go from here is difficult to say."