Minister for Sport Shane Ross has said the government will consider a proposal to split the FAI in two, but reiterated that that there will be no bailout for the cash-strapped association.
The proposal, which was devised by FAI staff members, suggests that the state would fund a new body that would solely govern grassroots and community football.
The FAI would continue to look after the international representative teams and elite football.
The plan suggests that the Government would provide €10m each year to fund development officers and coaches at youth level while the FAI would fund itself through commercial deals.
Minister Ross, speaking on Morning Ireland, said every proposal and suggestion will be examined.
"Our interest is in football," he said. "I think any constructive ideas which come forward, and I think this is constructive, full of good people like Brian Kerr and Niall Quinn who are suggesting it, we'll look at any suggestion that comes through."
Mr Ross, who revealed he hadn't spoken to anyone within the FAI for "several months" as it is "full of the old guard" reiterated the stance that a government bailout won't be forthcoming any time soon.
"Nobody should look at this as the government coming in to bail out an organisation that is coming to us with a black hole, the extent of which we don't know.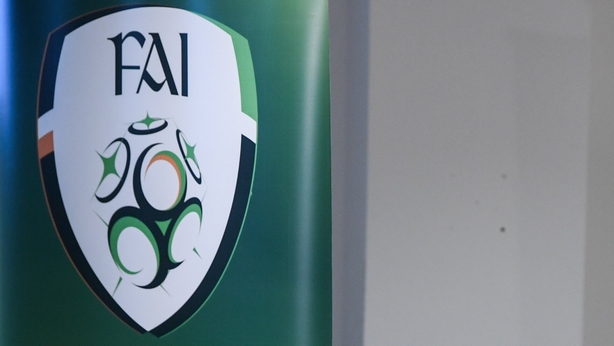 "We are not going to be giving them a blank cheque. We are going to protect the money we are already putting in, make sure the FAI don't get their hands on it in its present form and that it goes to grassroots.
"They are the people we are concerned about."
As is stands, the Government invests just under €3m annually on soccer, though that funding has been frozen in light of the controversy surrounding the state of the FAI's finances.
There are currently 60 regional development officers, who are part-funded between the FAI and local authorities. They represent a third of the association's around 180-strong work-force, who fear job cuts after the FAI's crippling €55m debt was revealed last week.
Mr Ross again voiced his frustrations at what he sees as the slow rate of change within the FAI and insisted there can be no government intervention until football's governing body gets its house in order.
"Where are the independent directors? Where in the name of God are they and why are the FAI reluctant to do it [appoint new directors]? We are looking for a new independent CEO. Where is that? We are looking for a new chairman.
"None of those things have happened and the FAI is reluctant to change. To expect the government to go in and accept them...we are not going to do that until we see clear signs of reform of corporate governance, new people and a clean out."