Ole Gunnar Solskjaer condemned the racist abuse some of his Manchester United players suffered in their Premier League clash with rivals Manchester City.
United midfielders Fred and Jesse Lingard were subjected to alleged racist abuse during last week's 2-1 Manchester derby win at the Etihad, with the former also being hit by missiles as he went to take a second-half corner.
A 41-year-old man was arrested on Sunday in connection with the allegations, before being bailed pending further investigation.
Solskjaer told a press conference: "We have spoken with the boys of course.
"They are the same as me. This isn't how it should be in football but what we can do is go out onto the pitch next time and prove we are all equal. It has been a tough couple of days for Jesse and Fred."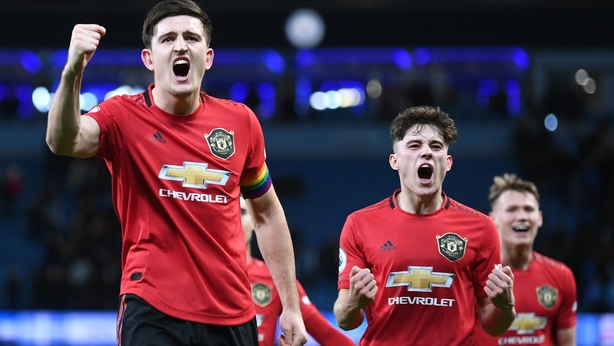 The victory at City completed a fine week for Solskjaer after he defeated Jose Mourinho on his first return to Old Trafford - since his dismissal last December - with a 2-1 win over Tottenham on Wednesday.
But the former United striker insisted he never doubted his side's ability despite an indifferent start to the season, and Solskjaer is targeting top place in Group L in the Europa League.
He added: "Results are the proof in the end. Inside we have always believed in what we are doing. It is going to be ups and downs but we are on the right track.
"I see these boys in training every single day - I see their skills and attitude so I'm not worried.
"Of course I am bothered (about finishing top). I am not going to send these boys out and say 'I don't care if you win or lose'.
"Every game at Man United you have a chance to prove to your team-mates, to me, to the supporters that you deserve to be part of this team for a long time."