It's easy, with hindsight, to pinpoint moments in which history hits a kerb, flips on its head and changes forever. The year 1989 was one of those.
Across the old communist East, walls crumbled, as did the Soviet Union itself. The United States was left as the world's sole hegemonic power.
In Ireland, the Provisionals' long war of attrition was being run on a dual strategy of the armalite and the ballot box. 
However while the IRA was busy equipping itself to 'fight on' for decades to come, the backroom dealings in 1989 would see them navigate to the negotiating table, bringing the majority of the nationalist community along with them.
In Inchicore in Dublin, a young St. Patrick's Athletic side, playing their football at Harold's Cross dog track, claimed the 1989/90 League of Ireland title.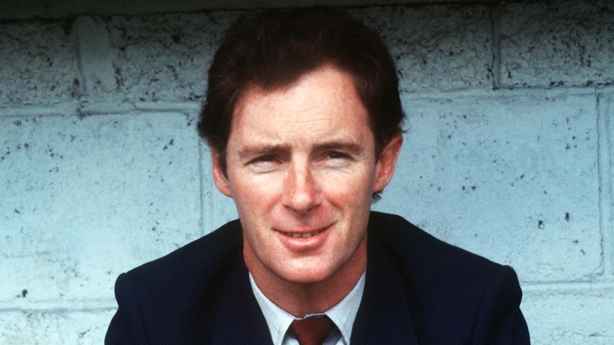 That victory helped to push Brian Kerr in a trajectory that saw him end up, in the wake of Saipan, as the Republic of Ireland football manager. He has latterly assumed a role as the uncorrupted voice of Irish Football.
But back to 1989.
I was one year old and my Dad was a butcher. He flitted between the slaughterhouse and the shop before eventually packing it in and receiving only the nightmares of a brutal industry as his redundancy package.
But laughter prevails everywhere and my Dad's best stories revolved around a Libyan man sent to Ballymun in the 1980s to ensure that the animals were being slaughtered in the Halal manner before shipment onwards to the dinner tables of Tripoli and Baghdad.
We need your consent to load this YouTube contentWe use YouTube to manage extra content that can set cookies on your device and collect data about your activity. Please review their details and accept them to load the content.Manage Preferences
This particular official was later recalled to Libya after it emerged that he was more focused on drinking with my Dad and his friends than making sure the slow process of Halal was being adhered to.
Throughout my childhood I was obsessed with the Northern Ireland peace process, breaking news, football and that Libyan guy who drank in The Towers Pub with my Dad and his mates. He wouldn't go away. He rattled around my brain.
Most football games are long, drawn-out affairs that test the patience. It was during one of these dull affairs in a sparsely attended, pre-hip Dalymount Park that I discovered a story that tied together every thread that had ever interested me.
In the bar at Bohemian Football Club in Phibsborough in Dublin, a green plate with Arabic writing hung on the wall. A gift from Colonel Gaddafi. I set off to find out why and how Bohs and Gadaffi had become inter-linked. How could there possibly have been such a cross-over? A match? In Libya?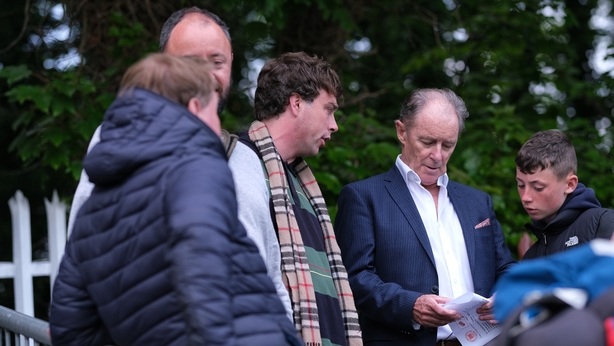 I pestered Brian Kerr. I called the Head of the Libyan FA as bombs rained down on Tripoli and he assured me the news cameras were making too much of the fighting. He also assured me that, in 1989, a match had indeed taken place.
And then one day Pat Fenlon, a former League of Ireland star and now general manager at Linfield in Belfast, went into his attic and found a VHS copy of the game. It did exist. I could prove it.
This past year I tied the threads of my various childhood interests together.
Irish Beef deals with Colonel Gaddafi, arms shipments to the IRA and League of Ireland football being so neglected that, even during the Jack Charlton glory years, teams so badly needed money to survive that they would journey to Gaddafi's Libya.
The Colonel then topped the league table as the West's lead bogeyman.
The result is a television documentary, 'In League with Gaddafi'. It's a caper, for sure but, by using the match and the unorthodox nature of the trip as a hook, I hope I've been able to shine a light also on an intriguing part of recent Irish history.
A history that we have hopefully moved away from.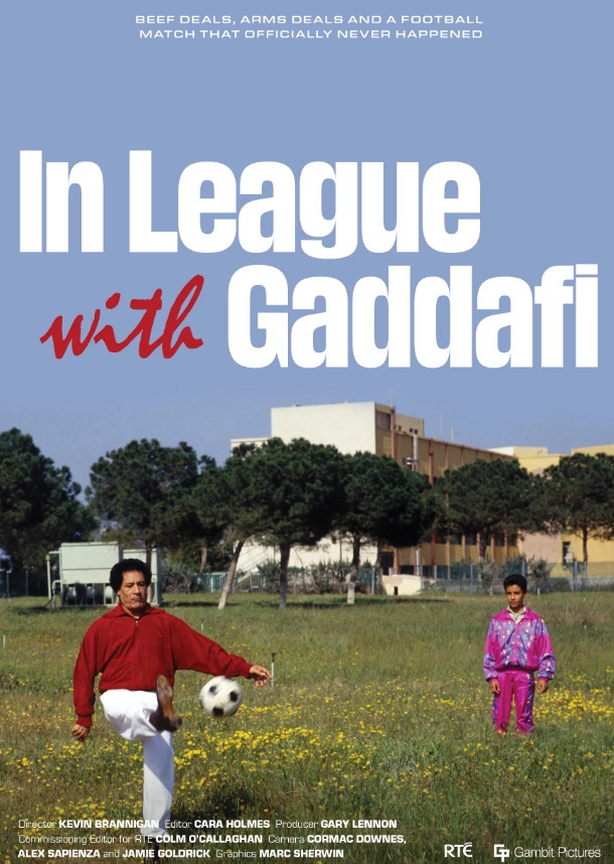 I hope also it opens up other storytellers to the gold-mine of bizarre tangents and anecdotes that can be found all throughout the much-maligned League of Ireland.
The domestic league has been let down by the powers entrusted with running it since inertia crept in sometime in the 1950's, but also it's been neglected by Ireland's cultural gate-keepers.
Maybe it's seen as corrupted when compared to it's unblemished cousin, the GAA. Maybe its part of an unspoken Irish class snobbery. Or maybe we're just embarrassed that it's not as shiny as the English Premier League.
Regardless, it's a league rich in culture, stories and history. 'In League with Gaddafi' captures just some of that.
Kevin Brannigan is the director of 'In League With Gaddafi', which airs tonight on RTÉ One at 9.35 pm.