Fulham goalkeeper Marek Rodak believes that Slovakia possess the quality to pass their way past Ireland in their Euro 2020 play-off in March.
The 21-year-old goalkeeper is currently the number one choice at Craven Cottage but sits down the pecking order for Slovakia behind Newcastle United's Martin Dubravka.
Rodak, who plays his club football with Ireland duo Harry Arter and Cyrus Christie also admitted that the teasing has begun between the players ahead of the March clash, with the winners set to play either Bosnia or Northern Ireland for a place at next summer's tournament.
"Yes, we were teasing," said Rodák, speaking to Sport.SK.
"But I believe that we have the strength in our team to pass not only through the Irish, but also through another team that we would face after them. We are all set up to beat them.
"Both of them have already asked about our team and how we are doing.
"They realise we have a good team and it won't be easy for them."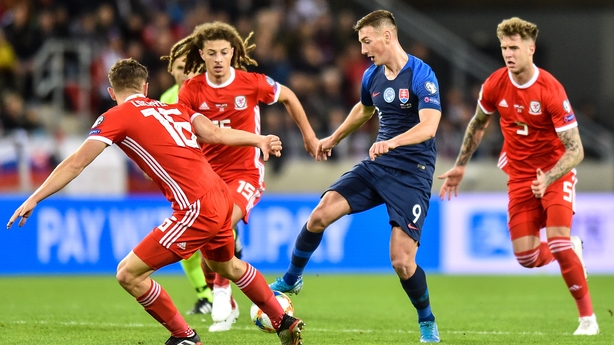 And former Slovakia striker Szilard Németh believes that Ireland will fear the danger presented by attacking prospect Róbert Boženík, who has made an immediate impact in the national side.
The 20-year-old is tipped to move to a big European club from current side MSK Zilina having scored four goals in eight international appearances, including one against World Cup finalists Croatia.
Former Middlesbrough and Slovakia front man Németh believes that Ireland are very aware of the attacking threat of Bozenik, and now sees hope for the national side, who have struggled in attack throughout recent campaigns.
"Players were doing well in the clubs, but they couldn't transfer this performance to the national team. I am pleased that we are growing up another player," said Nemeth.
"The Irish will be careful because they already know he's a dangerous football player. It would be ideal if we had two or three such players."
"You can see that he can score. He doesn't need extremely many chances. He covers the ball perfectly and is ready for a quick shot," added ex-Slovakia striker Miroslav Karhan.