In an era where teams, players and data seem to be studied to the last in order to get an insight into opposition, this week's friendly with New Zealand in Dublin poses a problem of sorts for Mick McCarthy.
The Ireland manager has already said that Jack Byrne will get a further chance to impress, while Troy Parrott and Lee O'Connor will make their international bows for a game that is serving as an appetiser to the crucial Euro 2020 qualifier against Denmark on Monday night.
With so much on the line against the Danes, McCarthy could be forgiven for focusing his attentions on the second half of the double-header.
He has been at pains to stress that the game against the All Whites will be treated in a professional manner, but it can't ignore the reality of the situation.
"We are going to treat them with the same respect [as Denmark], but quite clearly it doesn't have the same importance and all the players know that," he said. "I have been there as a player, I know that."
A travelling New Zealand journalist asked McCarthy what he makes of Thursday's opponents and what his scouting mission has entailed.
It was in fact a difficult question.
By the time New Zealand trot onto the pitch later this week, it will have been 525 days since their last competitive game, a 2-1 victory over India in Mumbai.
In the same period Ireland have played 14 games and changed manager, so McCarthy was understandably honest when asked what he knows about the southern hemisphere visitors.
"I don't make anything of them and I haven't [scouted them]," he said.
It's been pretty difficult, there's not much out there for us
"I can't see them. Whatever stuff our analyst has got, we are going to look at it and see how they have played in the past and how we think they will play now, what players are in the squad.
"We'll try to get some handle on how we think they are going to play.
"It's been pretty difficult, there's not much out there for us."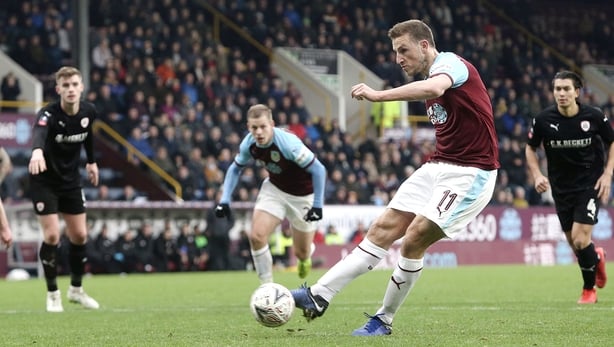 One player who will be familiar to home fans is centre-forward Chris Wood. The Burnley man found the back of the net in the 3-0 win over West Ham United at the weekend and has plundered five goals in his last five league outings.
Whatever about the rest of the team, McCarthy is more than familiar with the 27-year-old, having brought him to Ipswich Town on loan in 2015 during his time in charge at Portman Road.
The then Leicester striker failed to find the target in eight appearances for the Tractor Boys, but has gone from strength to strength in the intervening four years.
"I had him on loan at Ipswich and he's a terrific player. He's in a good run of form as well, scoring goals and is a real handful."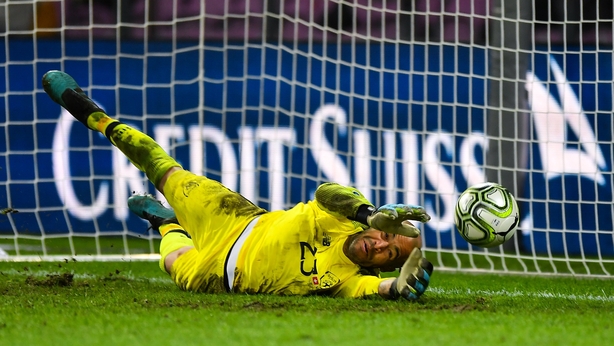 McCarthy will wrap Darren Randolph in cotton wool as he prepares for Monday's vital Euro 2020 qualifier against Denmark.
The 32-year-old Middlesbrough goalkeeper returned to action for his club in Saturday's 2-2 Sky Bet Championship draw at QPR after a three-game absence with a thigh injury.
McCarthy is in no mood to take any risks with him.
The Ireland boss said: "Yes, we'll be taking care of him.
I'm not bothered if he's training, we just want him playing on Monday
"Anybody who has been injured, we discuss it with their medical team as well along with ours, and it's no difference with [Ireland and Boro assistant manager] Robbie [Keane] and the management team as well.
"We'll be making sure we look after him. I'm not bothered if he's training, we just want him playing on Monday."