Kevin Doyle says he would have reduced his heading practice as a youngster if he had been aware of the dangers.
The former Ireland striker had to retire on medical advice in 2017 aged 34 due to "repeated headaches" after heading the ball.
A report released on Monday revealed former footballers were approximately three-and-a-half times more likely to die from neurodegenerative disease than the general population.
Back in 2015 kids under 10 were banned from heading the ball in the USA, with restrictions placed on 11-13 year-olds.
"When I first read that I laughed at it, I can't believe they are stopping kids heading the ball," Doyle told RTÉ Soccer Social.
"But as I've got more knowledge and speaking to experts over the last couple of years that is the time when most damage can be done, that age from 13-21, when your brain is developing. It makes sense.
We need your consent to load this Facebook contentWe use Facebook to manage extra content that can set cookies on your device and collect data about your activity. Please review their details and accept them to load the content.Manage Preferences
"I wouldn't like to ban it totally at that age because you have to learn the technique or you are going to do more damage when you head the ball later on because you are going to head it in the wrong place so it's getting some sort of happy medium.
"If I knew what I know now I wouldn't have been going out after training probably three times a week and practicing crossing and finishing and heading.
"I'd probably do one or two instead of heading 50 balls or whatever, it's doing it in the right way."
Doyle, who scored 14 times in 63 games for Ireland added: "[The report is] not surprising especially going back into the areas where this study took a sample of players from.
"When the ball would have been in the air a lot more, when the ball would have been a lot heavier
"It's definitely going to cause more issues I'd imagine than the current crop of players coming though, hopefully, who are under a lot better medical guidance and a lot better protocols to avoid this in the future."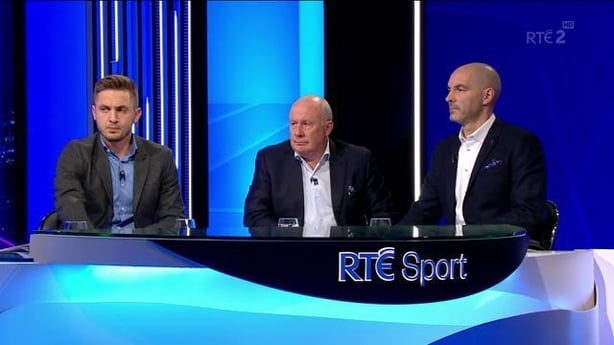 Former Ireland and Arsenal star Liam Brady, whose career spanned 17 years from 1973 to 1990, said: "I know too many team-mates and contemporaries who are suffering with these illnesses.
"It doesn't surprise me when I think back to all the balls they were heading, not in games only but in training. The centre-backs and the centre-forwards would practice for hours in a week heading the ball as hard as they could.
"It might be a wet winter's morning when the ball was heavy and soggy
"I have a couple of my team-mates from Arsenal who are suffering. Some precautions have to be taken."