Former Manchester United star John O'Shea disagreed with the VAR verdict which allowed Manchester United's goal to stand in the 1-1 draw against Liverpool at Old Trafford on Sunday.
Speaking on RTÉ 2FM's Game On, O'Shea, who racked up 118 Ireland caps, also shed light on the theatrics that players are accused of and the pressure to win fouls for a team.
Most pundits were of the view that Marcus Rashford's goal should have been ruled out for an earlier foul on Divock Origi, who went to ground dramatically after a challenge by Victor Lindelof.
We need your consent to load this SoundCloud contentWe use SoundCloud to manage extra content that can set cookies on your device and collect data about your activity. Please review their details and accept them to load the content.Manage Preferences
Listen to the RTÉ Soccer podcast on Apple Podcasts, SoundCloud, Spotify or wherever you get your podcasts.
"Technically, by the laws of the game, it's a foul because he's kicked his calf," O'Shea said. 
"I don't think it was enough for him to fall the way he did, but sometimes managers tell you to make the most of it.
"The manager is under pressure. The manager, if the player is in the box, will say afterwards 'why didn't you go down there, why didn't you make the most of it?'
"It's such a results-driven business.
"Sometimes, while it is a foul, it's actually worked against him yesterday, he's made the most of it and still not got the foul.
"If you're touched, why not go down?
"Unless you're in a position to finish and get the goal yourself or put someone in, which you will see, some players will ride the tackle and stay on their feet and play a pass or get their finish off.
"It's down to the individual, but definitively I've heard managers over the years say 'why didn't you go down, why didn't you get the penalty?'
"Obviously, it's a matter of fact for certain things like handball and offside, but with the foul situation he's obviously thought it wasn't clear and obvious, whereas everyone else is kind of thinking it is clear and obvious as he's kicked his leg."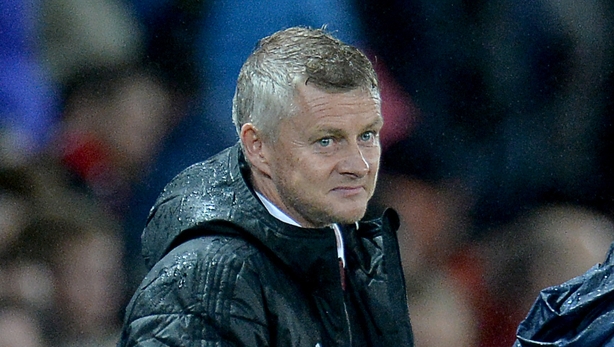 The international break was an uncomfortable period for all connected to the Old Trafford giants, with the loss at struggling Newcastle leading focus to increase on players, manager Ole Gunnar Solskjaer and the entire background structure.
"It happens sometimes, where you have that poor performance and it's frustrating," O'Shea said of the 1-0 loss at St James' Park.
"I'm sure he's looking at the quality of the boys. With the performance they put in against Liverpool, training was probably spot on all week. And tactically I think Ole Gunnar was spot on.
"Overall, there are more positives from a Manchester United viewpoint."