Dermot Desmond could be set to become a 25% stakeholder in Shamrock Rovers if proposals are passed at a general meeting in the coming weeks.
Desmond is one of the richest people in Ireland and is the largest individual shareholder in Scottish champions Celtic.
Shamrock Rovers were reconstituted as a members club owned by fans in 2005, though they changed to a hybrid model when Ray Wilson took a one-quarter stake in the club in 2016.
In a statement release by Rovers, it is explained that proposals have been developed in recent months between the board and Wilson to bring Desmond on board.
"This proposal is the latest potential evolution in the hybrid model of fan ownership combined with private ownership and is a structure that the board of directors of the Members Club feel is a long term sustainable model that will propel Shamrock Rovers forward on and off the pitch," said the statement.
In a note to club members, Desmond said that should he become a shareholder in the club his intention is not in pursuit of monetary gain and there is no financial or asset play.
Rovers are currently second in the Premier Division, though they can't catch Dundalk, who have already been crowned champions this season.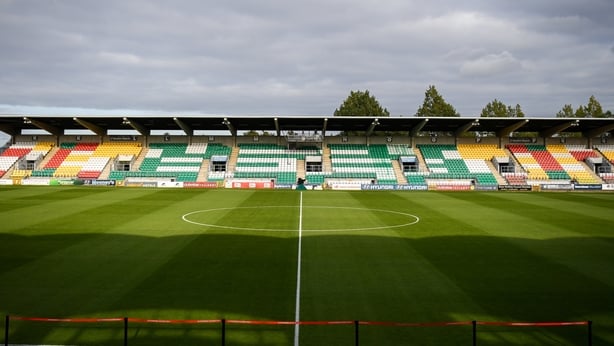 The statement said: "His sole motivation in considering this investment is to advance the cause of Shamrock Rovers.
"Mr Desmond is especially interested in supporting Shamrock Rovers' ambitious plans to further develop the club's Academy and building on the very strong foundations laid by the club in recent years.
"Mr Desmond sees any involvement with Shamrock Rovers as being more akin to a trustee than a shareholder.
"He believes that the proposed investment would put the club on a sound financial footing, providing stability to allow the long term benefits of the club's Academy plan to bear fruit and to afford Shamrock Rovers the continued opportunity to credibly pursue success on the pitch."
The group of fans who own 75% the club have been provided with the information on the proposed deal and will shortly convene a general meeting to formally vote on accepting or rejecting the proposals.
The statement concluded: "Should the proposals be accepted by the membership, the new ownership structure of Shamrock Rovers will be made up of the Members Club (50%), Mr Ray Wilson (25%) and Mr Dermot Desmond (25%).
"There will be no further comment by any party involved in the discussions until after the general meeting."