Republic of Ireland Under-19 international Jonathan Afolabi says he cannot wait to get his Celtic career up and running after the formal announcement of the switch.
The 19-year-old, who starred up front in Ireland's run to the semi-finals in the recent U-19 Euros, was a free agent after being released by previous club Southampton earlier this summer.
He joined the club last week and links up with international team-mates Luca Connell and Barry Coffey.
The Tallaght native signed a three-year deal with the Bhoys and after meeting his new team-mates, is looking forward to proving his worth on the pitch.
"It's been great so far," he told Celtic TV. "This is a big move for me and everything has been going well so far.
"The boys have been very welcoming, the fans have been great as well, and I'm delighted to be part of this family now. I can't wait to drive forward from here."
The presence of some familiar faces he says has made the transition somewhat easier.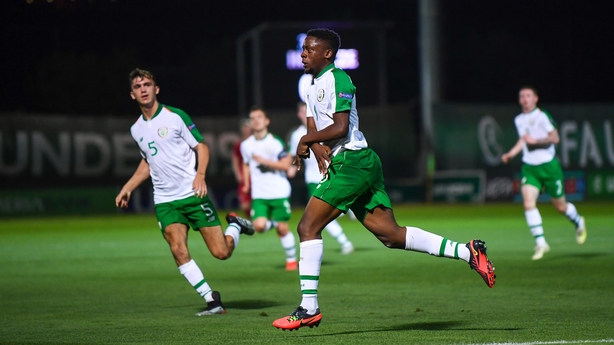 "I know Luca Connell from when we travelled to Russia to play in the European Qualifiers for the Ireland Under-19s, and I likewise know Barry Coffey from the international set-up too."
The teenager says the aim is to add to the winning culture at the club.
"My goal here is to be part of a winning squad, adopt that winning mentality, and learn from the boys. If I can learn from the senior players, I'll hopefully have the chance to play in front of these great fans.
"With such a talented pool of players, it's going to take time and hard work to break in, to prove myself to the manager and the dressing room - but that's something I would have to do anyway. Hopefully I can get a bit of time on the pitch in the future to showcase what I've got."